Investing in Your Legacy
---
Keep your legacy alive by choosing a plan with a smart and bright future. Planned giving isn't only for the wealthy and no planned gift is too small.
There are many robust legacy giving programs. Let's get the conversation started.
Ensuring Our Past has a Future
With a planned gift, let what you value live on and be rest-assured.
Why a legacy? Legacy planning takes estate planning one step further. Incorporate your morals, beliefs and ideals into your comprehensive estate plan. Make a difference through the gifts you leave to loved ones and charities.
Leave behind more than just assets. Legacy planning is your chance to leave behind your vision and your hope for generations to come.
Know that your investment tends to the future of Fort Edmonton Park.
Tax Smart Giving
---
Because of Your Legacy, how the community benefits is of the utmost importance.
We also recognize that your investment can be savvy and educated.
Smart legacy giving includes options through bequests in a Will, RRSP's and RRIF's, Life Insurance, donation of Securities, Real Estate, Annuities, and using Charitable Remainder Trusts.
Endowment Funds
---
Did you know that an endowment gift can start with as little as $1,000 and when it builds to $10,000 it becomes a named fund?
Together, with The Edmonton Community Foundation, you can create your own named fund or become a "Friend of Fort Edmonton."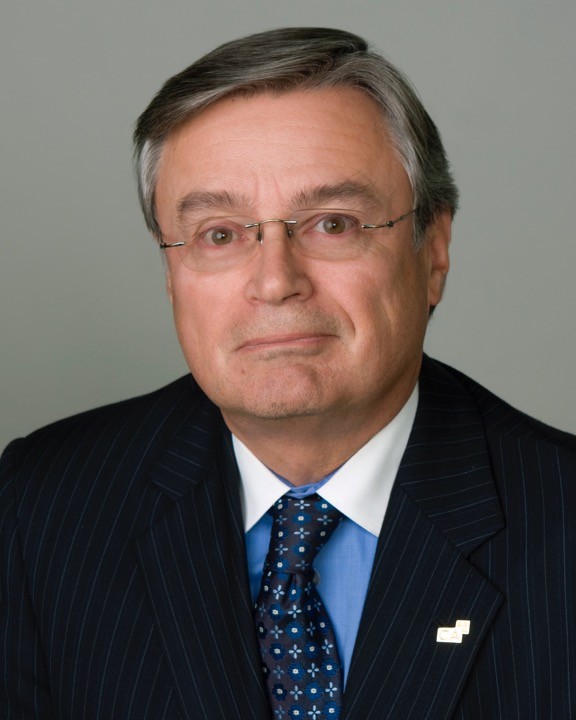 Planned Giving - Don Smith
FEF President, 1999 - 2001, Samuel A. Dickson award recipient 2005
Over the years many of us develop an interest in specific community endeavours. As a past Board Member of the Fort Edmonton Foundation, one of mine is the Fort Edmonton Foundation. The Foundation supports Fort Edmonton which is an important part in Remembering, Preserving and Teaching the history of Edmonton.
For me, I have chosen to support the Park even when I am no longer part of Edmonton. To do this I have selected one of the many forms of "Planned Giving" available to everyone. The concept of Planned Giving has been used for many years by post-secondary education centres, and many charitable organizations. The giving can take many forms and to be truly effective it should be an integral part of your estate planning and will.
In my case, I have chosen to provide the Foundation with an insurance policy on my life. I give (donate) money to the Foundation each year that covers the annual policy premium. On my passing, the proceeds will continue to support the Foundation and Park.
There are multiple ways to accomplish what I have done and to ensure your support continues. Contact the Fort Edmonton Foundation or your financial advisor to see how you can ensure your support of the Foundation and the Park continues.

Legacy Giving Made Easy
---
Create a plan for the future, today.
We are here to help answer your questions, provide support, and set your future plan in motion.