The Fort Edmonton Foundation is an Edmonton non-profit backed by a tireless team!
The development of Fort Edmonton Park is a citizen's project. The Fort Edmonton Foundation is an Edmonton non-profit group ran by a small staff, dedicated board members, passionate committees and hard-working volunteers. It takes a determined and dedicated group to tell the story of Edmonton's history.
Fort Edmonton Foundation Staff
---
The Fort Edmonton Foundation is made up of a team of talented professionals that are passionate about Fort Edmonton Park and building relationships within the community.  Under the values of the Foundation, we work to ensure the vision, mission, and goals are met. Based on need, contract services are hired to assist operations. See current job postings.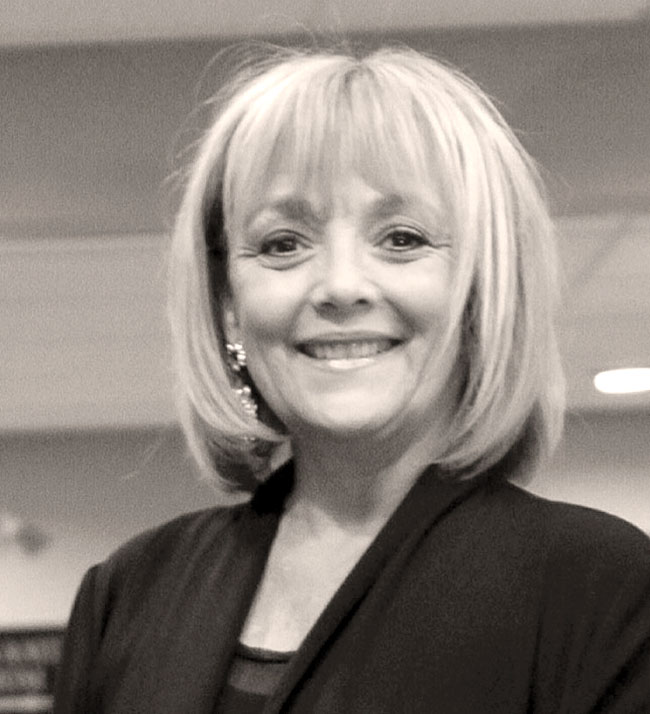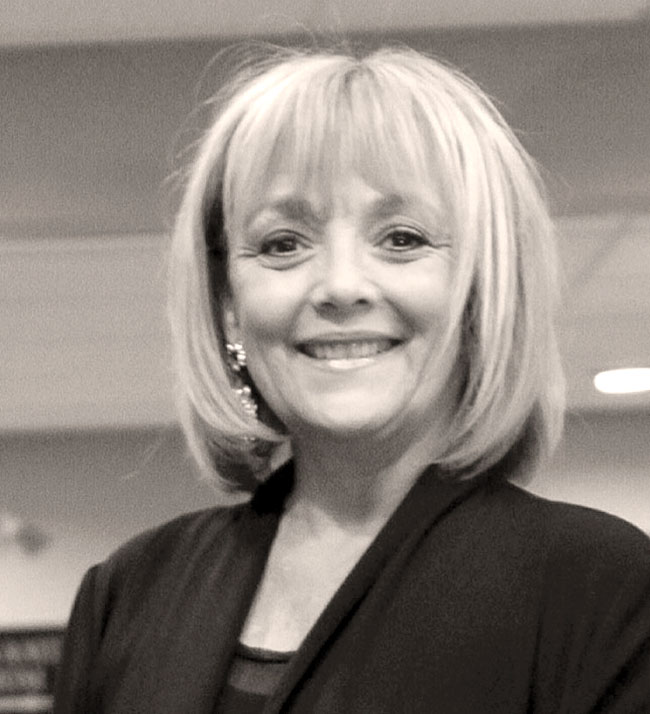 Lori Farquharson Persaud
Executive Director
Lori Farquharson Persaud provides the senior executive leadership for the Foundation staff and Board of Directors. Lori has tremendous experience from varied stakeholders in the non-profit, for-profit, and government environments who have represented Edmonton within local, provincial, national, and international markets. She is thrilled to be part of preserving Edmonton's history by leading the Foundation's vision to build capital projects and community initiatives at Fort Edmonton Park.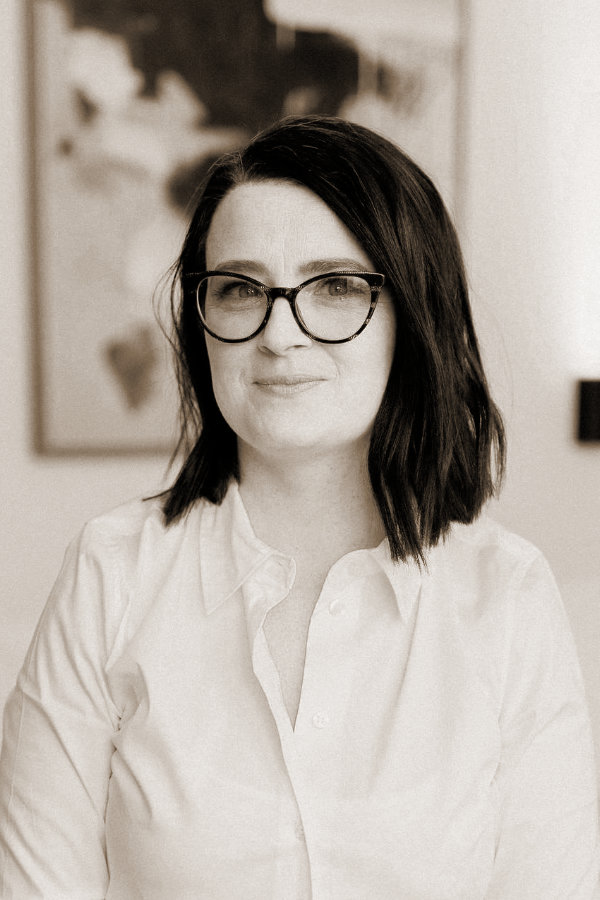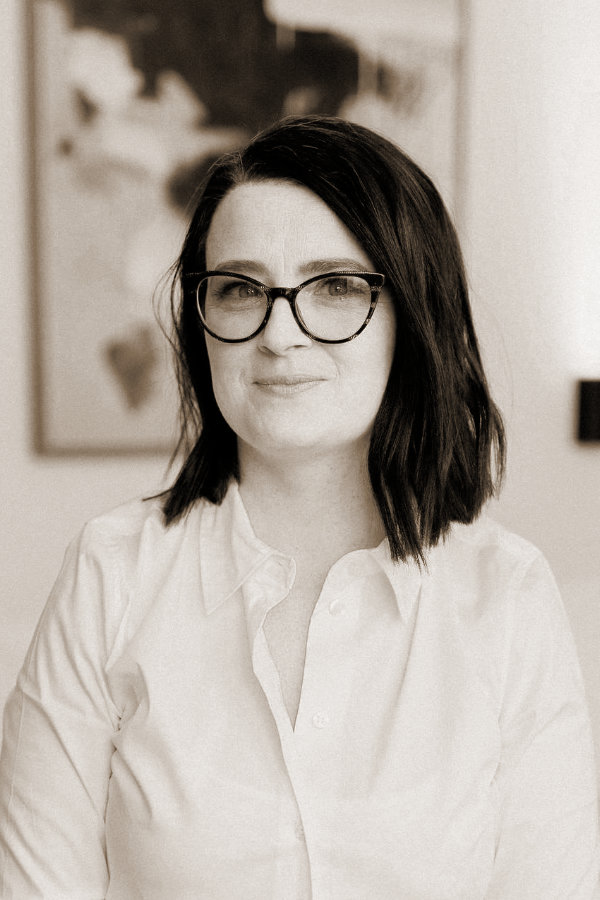 Nicola Doherty
Marketing and Communications Manager
As the interim Marketing and Communications Manager, Nicola oversees all Marketing and Communications for the Fort Edmonton Foundation. Nicola has been bringing her family, and visitors of Edmonton to Fort Edmonton Park ever since she moved to Edmonton 15 years ago. Nicola's goal is to further connect visitors with the park so that they can see themselves in the history and connect them with the legacy of Fort Edmonton Park.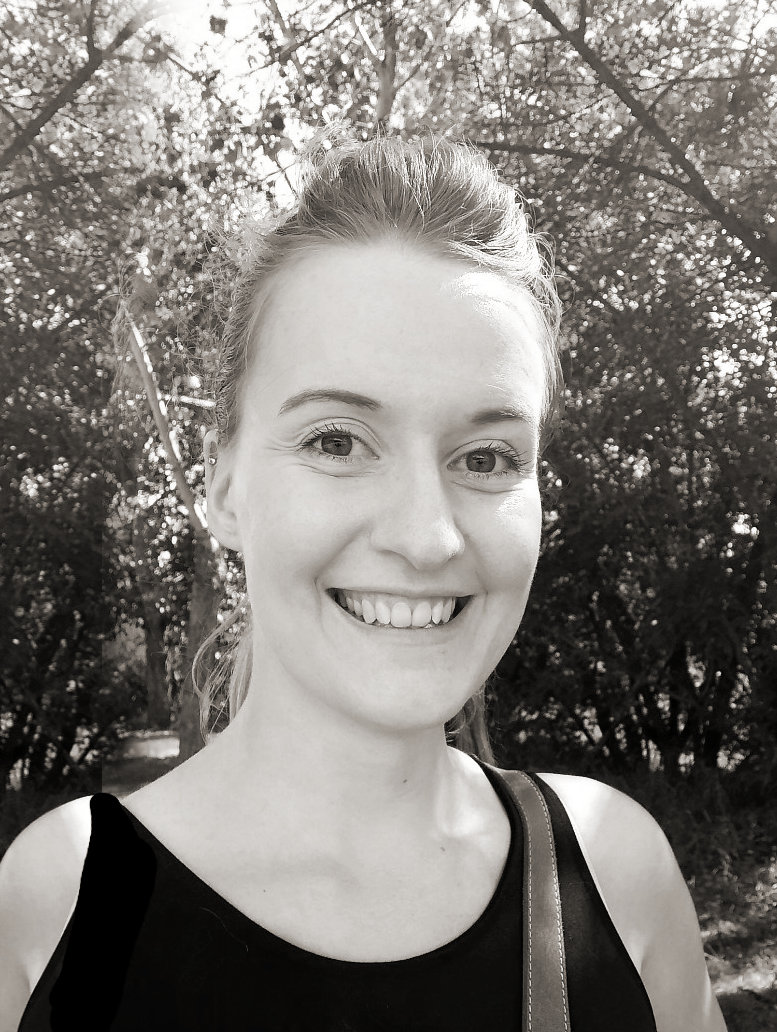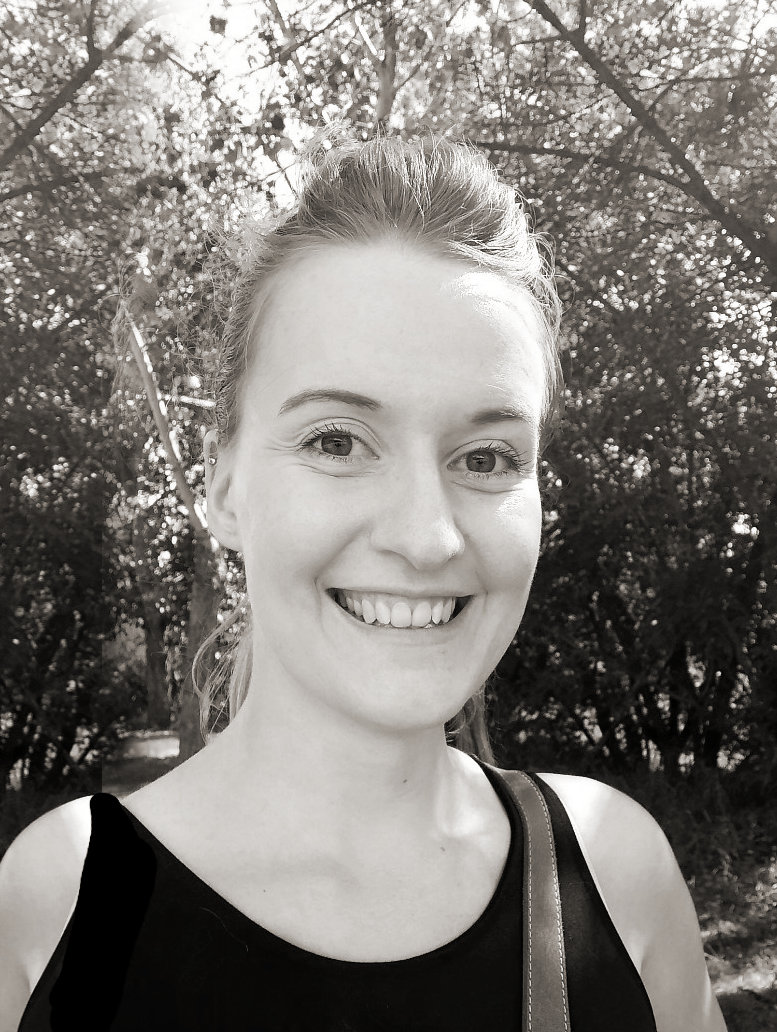 Madeline Verhappen
Fundraising & Special Projects Coordinator
Madeline supports the Foundation as the Fundraising & Special Projects Coordinator. Through volunteering, Madeline has developed a passion for working in the non-profit sector. She has been expanding her knowledge in volunteer and event management through continuing education. Madeline is delighted to be a part of the team that is helping bring Edmonton's story to current and future generations.
Terry Tobin
Fund & Business Development Manager
Terry Tobin is a relationship-driven fundraising professional with 30+ years of progressive experience in philanthropic environments. Terry has joined the Foundation team to apply his proven expertise to help the Foundation achieve its funding goals. Through collaborations with professional staff, and volunteers, Terry will lead the engagement of generous people of Edmonton, Alberta, and beyond, in the life and mission of the Foundation and Fort Edmonton Park. Terry wants to help connect Edmontonians to their past, which has always been the foundation for our present and our future.
Shelley Martin
Accounting
Fort Edmonton Foundation Board
---
Our Board of Directors consists of a diverse group of community members each bringing enthusiasm to advance the goals of the Fort Edmonton Foundation. These individuals support the foundation's relationships, fundraising initiatives and capital campaigns while ensuring the activities of the Foundation are accountable, sustainable, responsible, and inclusive.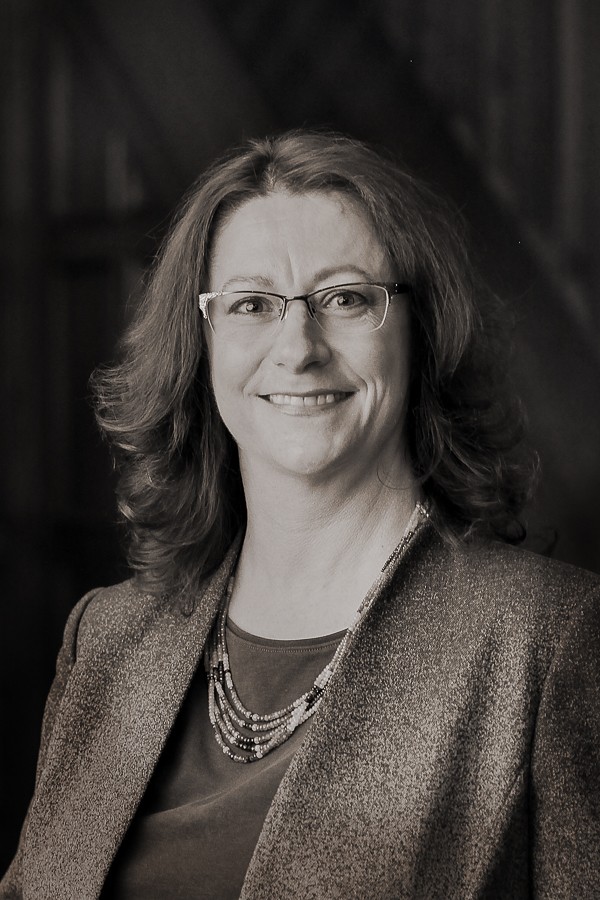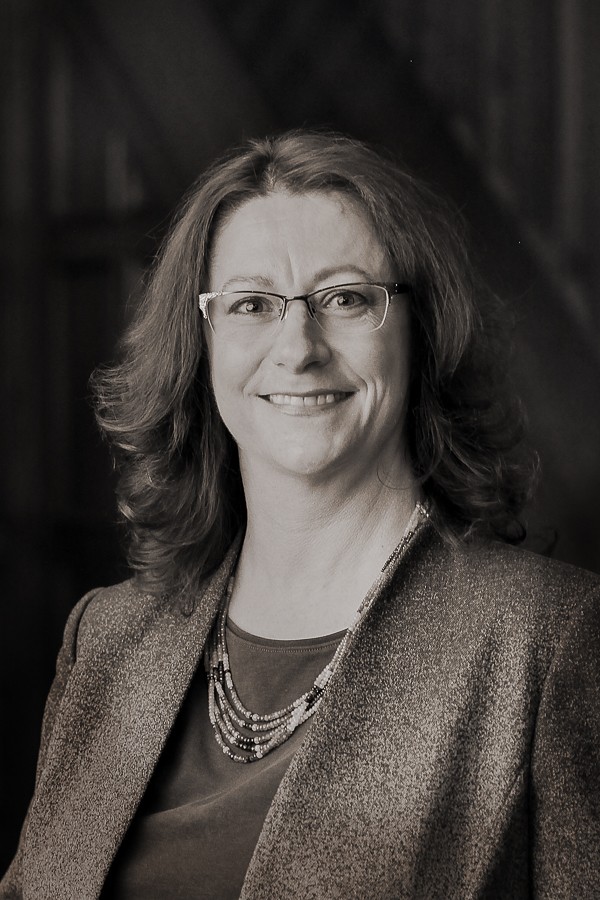 Grace Kallal
President
Grace joined the Fort Edmonton Foundation Board of Directors in 2017 and quickly became involved with the Gala Committee and Online Auction, and also serves on the Finance Committee.

After more than thirty years, Grace retired from the Financial Services industry, working for two of the most highly rated Canadian life insurance companies. While working she earned industry designations of Certified Financial Planner, Chartered Life Underwriter, Chartered Financial Consultant, and Certified Senior Advisor.

She also served on the Board of the Edmonton Estate Planning Council for six years, and is a firm believer in the numerous benefits of Legacy Gifting.

Grace enjoys cultural experiences through food and travel, reading and running. A lifelong learner, she takes courses in all types of genres, including art and personal development.

Grace's first experience of Fort Edmonton Park was at age seven. What puts a smile on her face is hearing the steam train's first whistle on opening day, the taste of tiger ice cream from the Ukrainian Bookstore, and Bannock from the fires with the Indigenous interpreters.

For Grace, to be a Director of the Fort Edmonton Foundation is a means of giving back to one of Edmonton's most special gems and Western Canada's largest living history interpretive museum.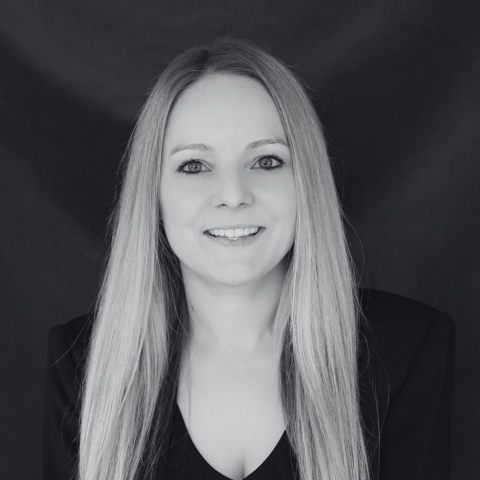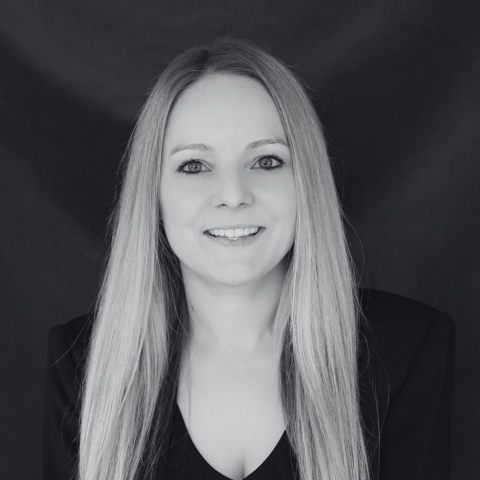 Chelsea Yarmuch
Treasurer
Director of Finance, McKillican International Chelsea moved to Edmonton in 2012 after completing her Bachelor of Business Administration with a major in Accounting. After articling at Crowe MacKay she received her Chartered Professional Accountant (CPA), Chartered Accountant (CA) designation in 2015. In 2019, Chelsea completed her Bachelor of Technology in Technology Management. With over 10 years of progressive accounting experience, Chelsea is able to bring her accounting knowledge and expertise to the Foundation. As the Director of Finance, Chelsea manages a number of departments including Accounting, Accounts Receivable, Accounts Payable, and Payroll for McKillican's Canadian and US divisions. Transformational change, expense mitigation, and operational efficiencies are some of Chelsea's key strengths. Chelsea is a past Treasurer of WECAN Food Basket Society of Alberta, a charity that is dedicated to helping provide food security and nutritional information to families and individuals at an affordable price. Fort Edmonton Park is one of Chelsea's favourite places to visit with her young daughter and husband in the summer. The iconic steam train, barn animals, and rich educational exhibits make the Fort the best place to spend an afternoon.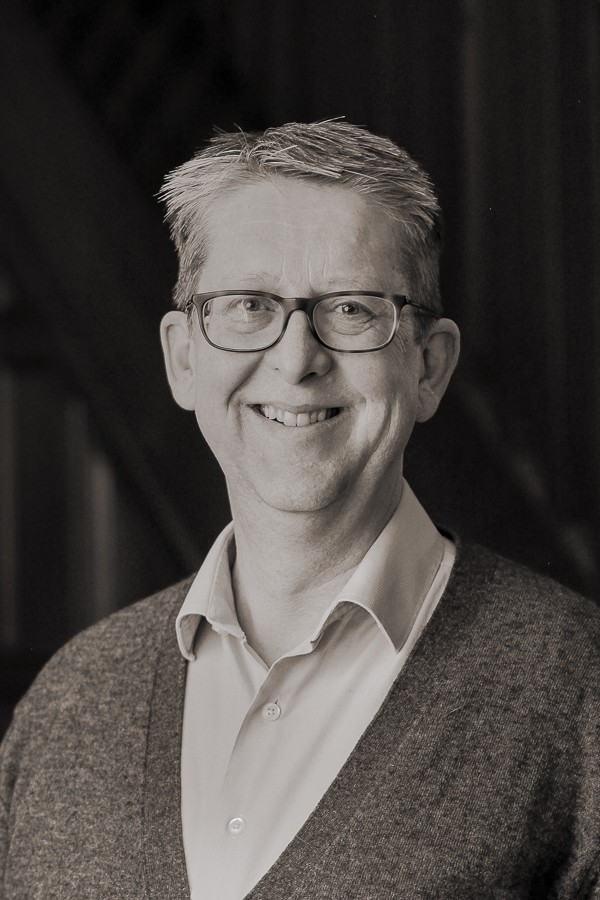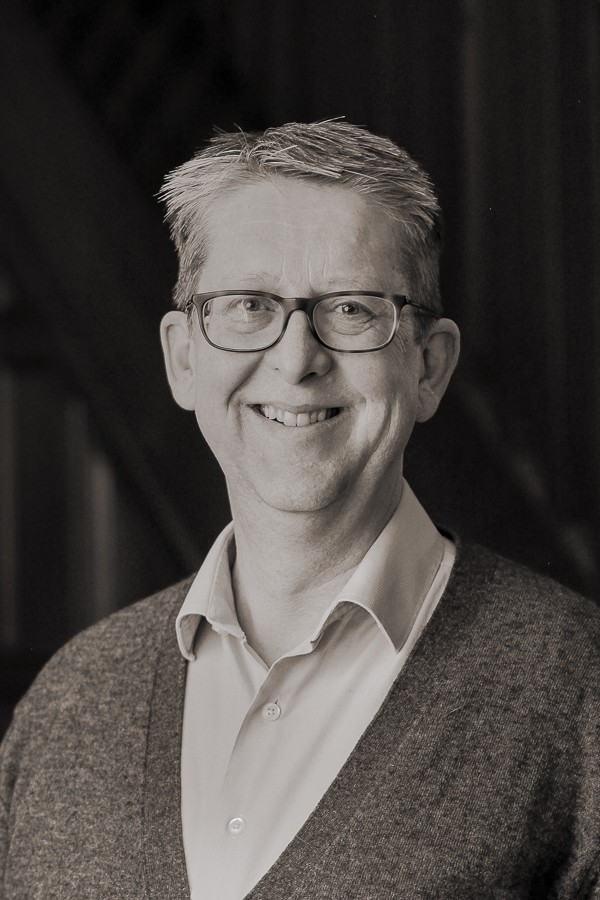 Andrew Otway
Past President
Principal, Otway Advisory Services

Andrew was born in Edmonton, and has been a fan of Fort Edmonton since his parents took him to the Park the year it opened.

A graduate of the University of Alberta and Athabasca University, Andrew retired from his role as President and CEO of the Royal Alexandra Hospital Foundation in 2020 after more than two decades.

Past board experience includes the AHS Inner City Health and Wellness initiative, the UofA's Womens and Children's Health Research Institute, and the Northern Alberta Mental Health Review Panel.

In his role as a consultant, he supports the charitable sector through the development of board governance best practices, organizational policy, and the development of fundraising programs and social enterprise initiatives.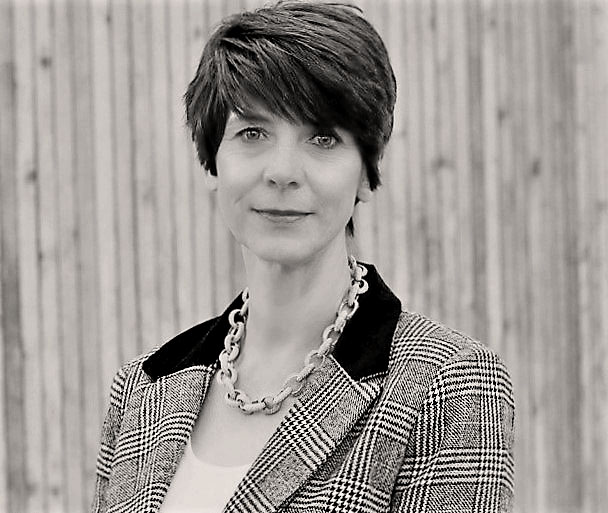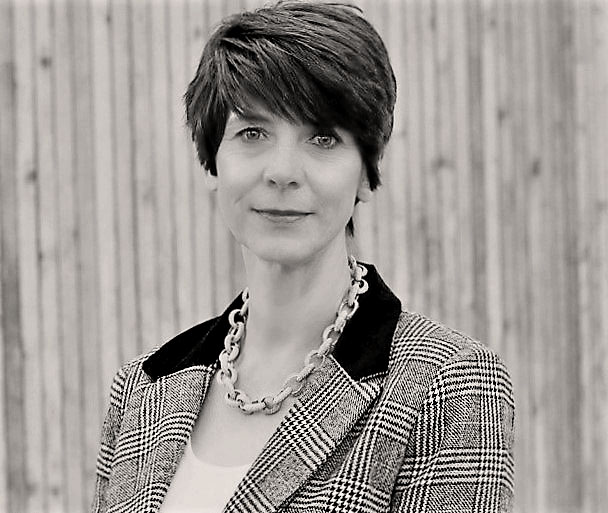 Holli Bjerland
Director
Holli Bjerland has spent her career in the not for profit sector. She has 25 years of experience working as a professional fundraiser with experience in social services, community development, post secondary and healthcare settings. She has a Master's Degree in Organizational Leadership.

Holli is a Certified Fundraising Executive (CFRE) from the Association of Fundraising Professionals and is a member of the Canadian Association of Gift Planners. She is passionate about local history and has helped to organize local history events. She is pleased to be a member of the Fort Edmonton Foundation's Board of Directors.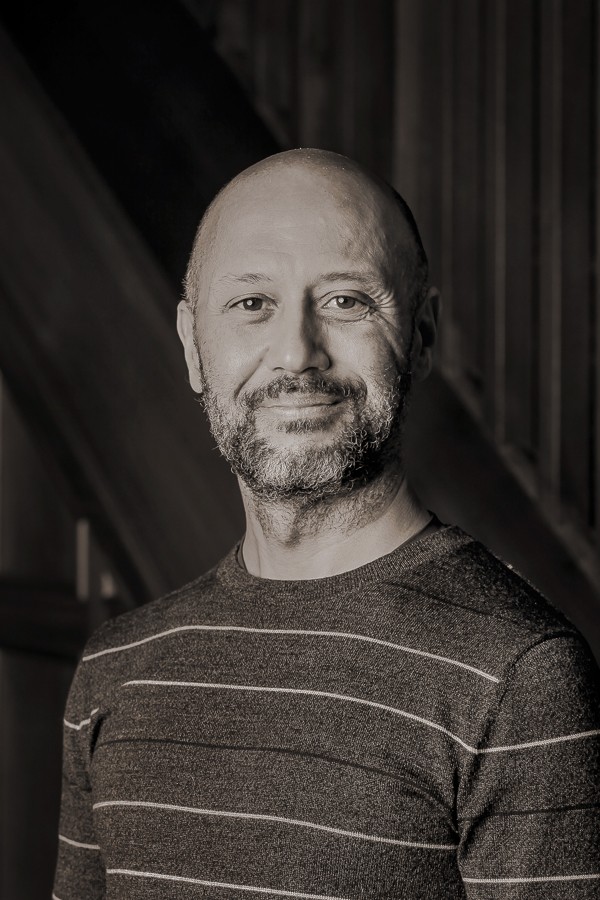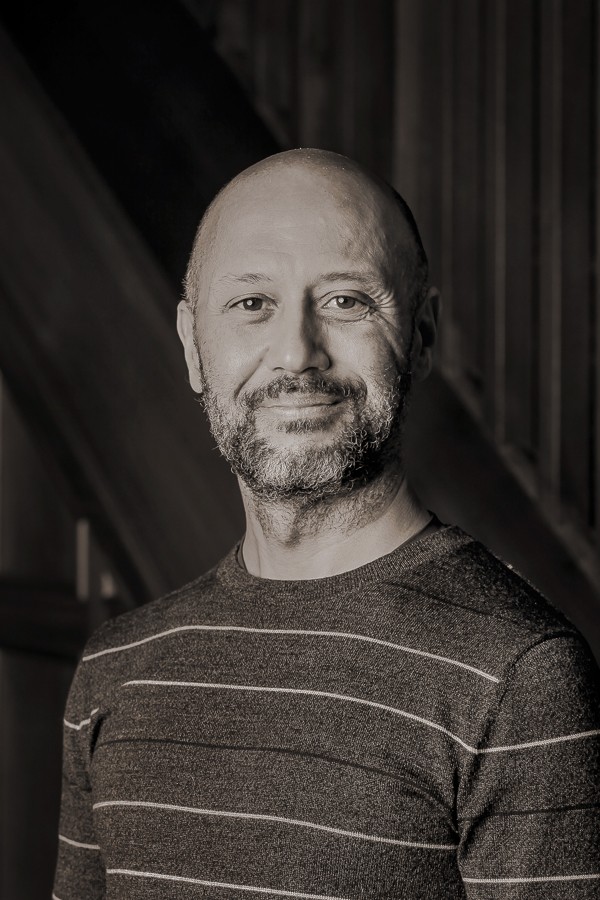 Jason Clarke
Director
Vice President of Sales, Pleasant Solutions

Jason Clarke is the Past President of the Fort Edmonton Foundation, joining the board in 2017. He is currently the Vice President of Sales at Pleasant Solutions, an Edmonton-based software developer with clients around the world.

Jason fell in love with Fort Edmonton Park during a grade four field trip, especially entranced by the Bellerose School House on 1885 Street. He was inspired by the idea that the kids who attended this one-room schoolhouse with only blackboard slates and chalk grew up to help build and shape Edmonton and our region.

Serving on the Fort Edmonton Foundation's Board is important to Jason because of its dedication to preserving Edmonton's history at Fort Edmonton Park. He feels it is essential that all generations have the opportunity to find inspiration in the historical treasures at Fort Edmonton Park the same way he did.

Jason is an active community member and is passionate about children's education and history. He is married with two children, and every year on Father's Day takes a picture with his two sons at the same spot in Fort Edmonton Park.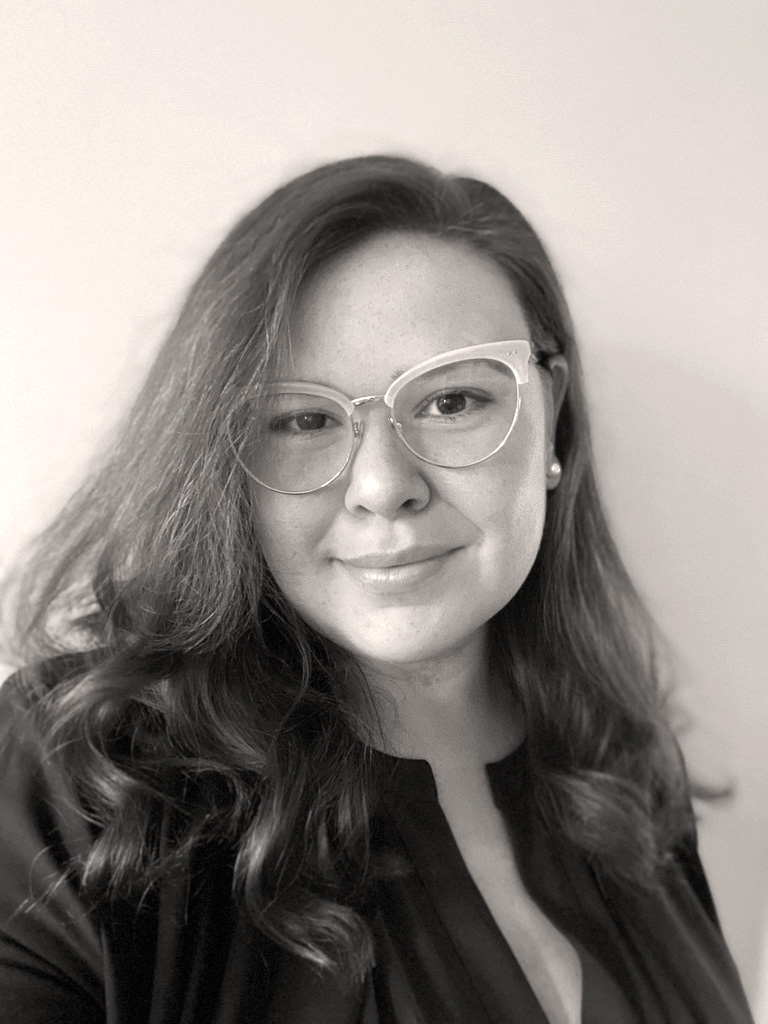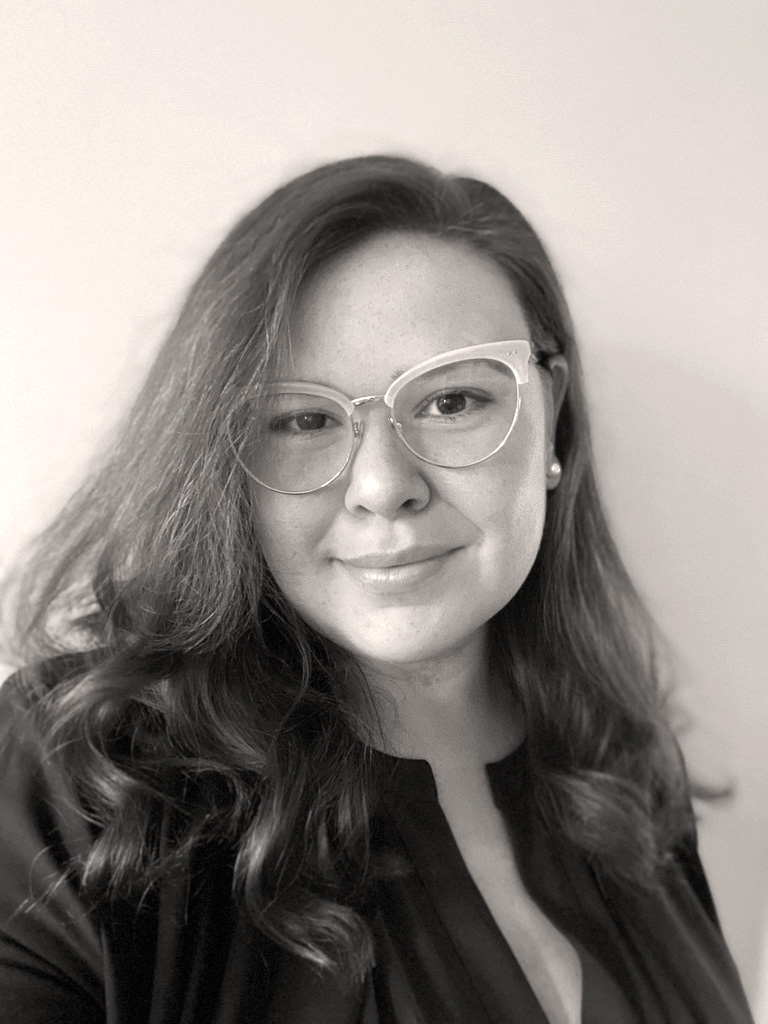 Alle DeMelo
Director
MBA Candidate, Alberta School of Business

Alle has been a Board Member of the Fort Edmonton Foundation since 2020. She is deeply passionate about the preservation and exhibition of the Arts and Culture Sector in Edmonton.

Alle has been a Board Member of the Fort Edmonton Foundation since 2020. She is deeply passionate about the preservation and exhibition of the Arts and Culture Sector in Edmonton.

She has previously worked for the Fringe Theatre, the Art Gallery of Alberta, and the Royal Alberta Museum working in Stakeholder Engagement, Logistical Organization, and Brand Ambassadorship. She now works at KPMG Canada and continues her work in assisting the public sector succeed and remain accountable to Albertans.

As a lifelong attendee of the Fort, Alle is passionate about ensuring the Park will be sustainable for generations to come and that it remains a gem in the cultural crown of Canada.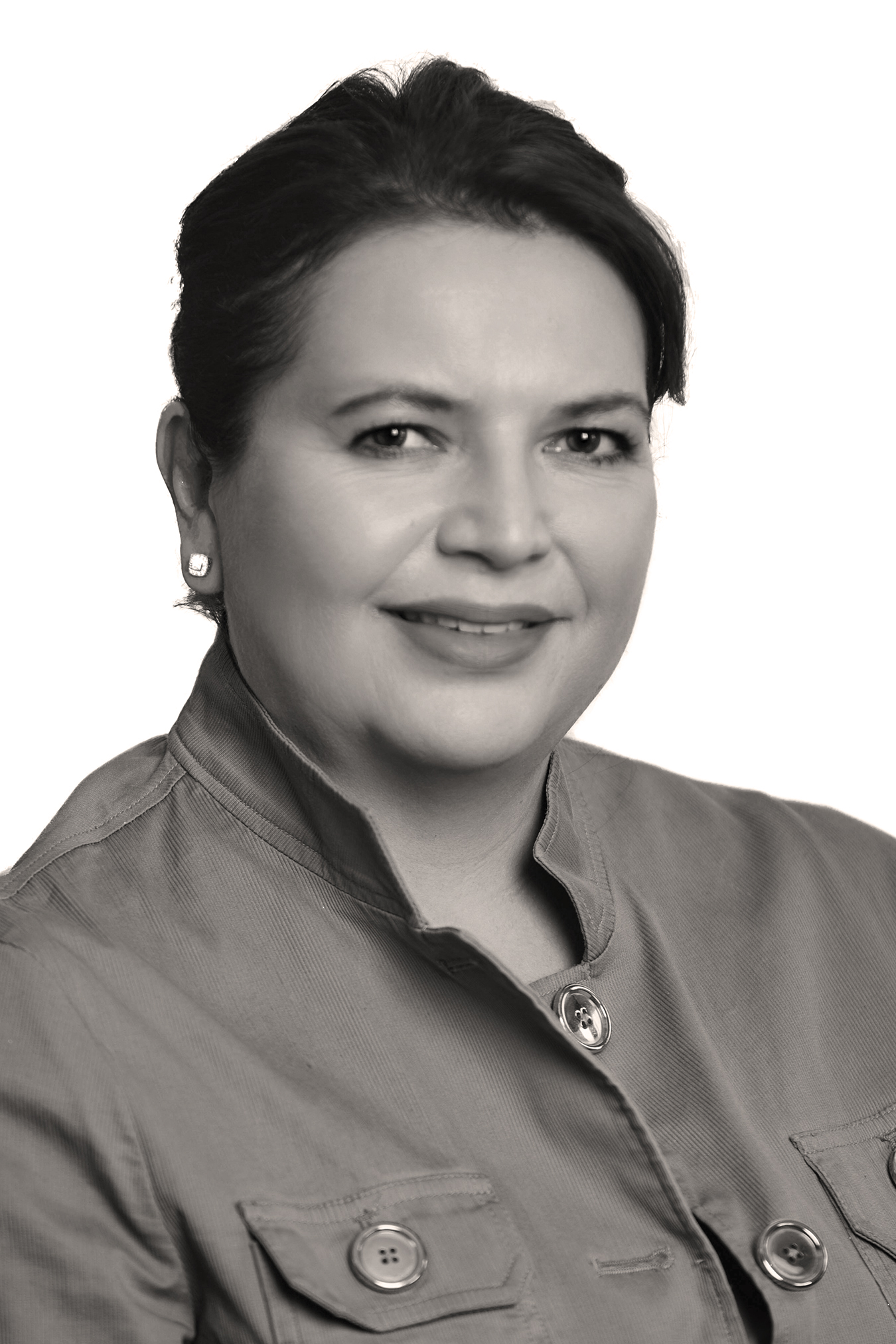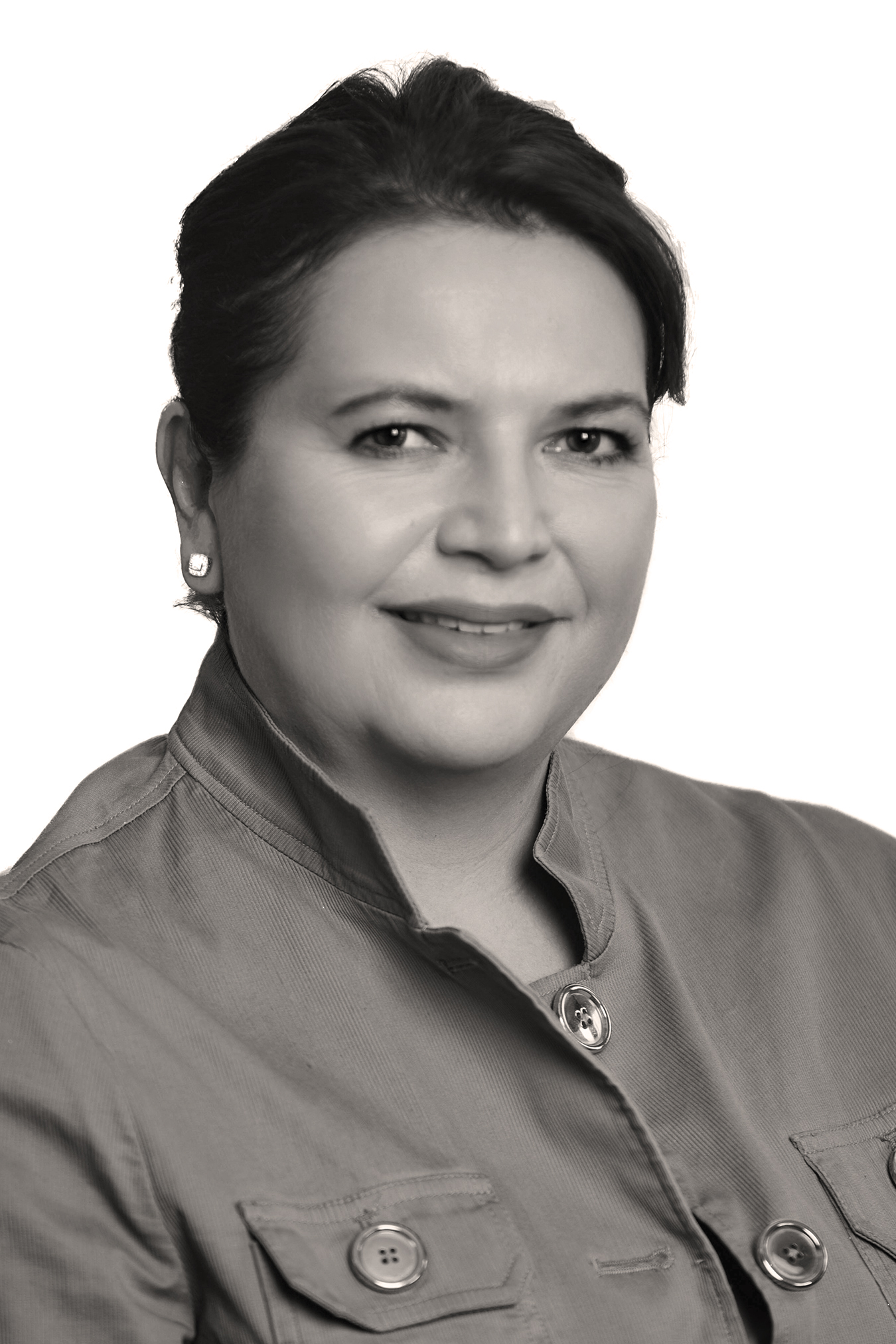 Angela Ferguson
Director
Angela is the National Practice Leader, Indigenous Services Group at Aon, and is responsible for overseeing the NationPlus program. She works closely with Account Executives and brokers ensuring all of our Indigenous client needs are met. Operationally Angela oversees and delivers on Indigenous specific initiatives from a local, regional and National scale. From drafting Land Acknowledgements for Aon staff to utilize to meeting with the Head of HR on discussions around increasing the recruitment and retention rates for Indigenous employees at Aon.

Angela's expertise stems from focusing her career over the last 20+ years on Indigenous social and economic development. From working for two levels of government then transitioning into working in an Indigenous space with two major financial institutions, Angela has focused her career on establishing and building excellent working relationships with Indigenous people and communities.


Angela holds her Masters in Business Administration in Community Economic Development from Cape Breton University. She was also selected as one of 15 Indigenous women from across Canada to attend and participate in the Indigenous Women in Community Leadership program at St. Francis Xavier University in 2016.

When she is not at work, she's a super proud hockey Mom to two teenage sons. Outside of the hockey season, she actively enjoys golf, slo-pitch and camping at the lake.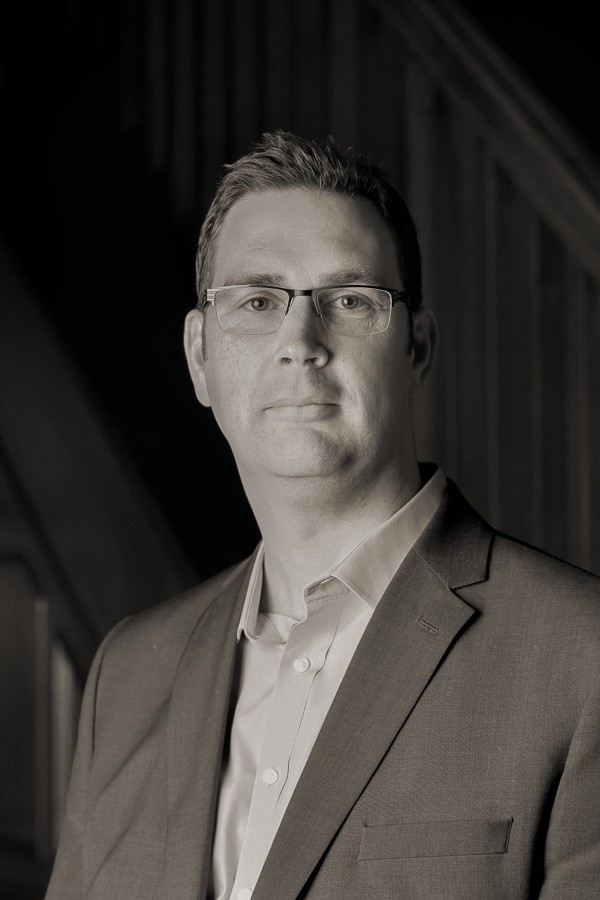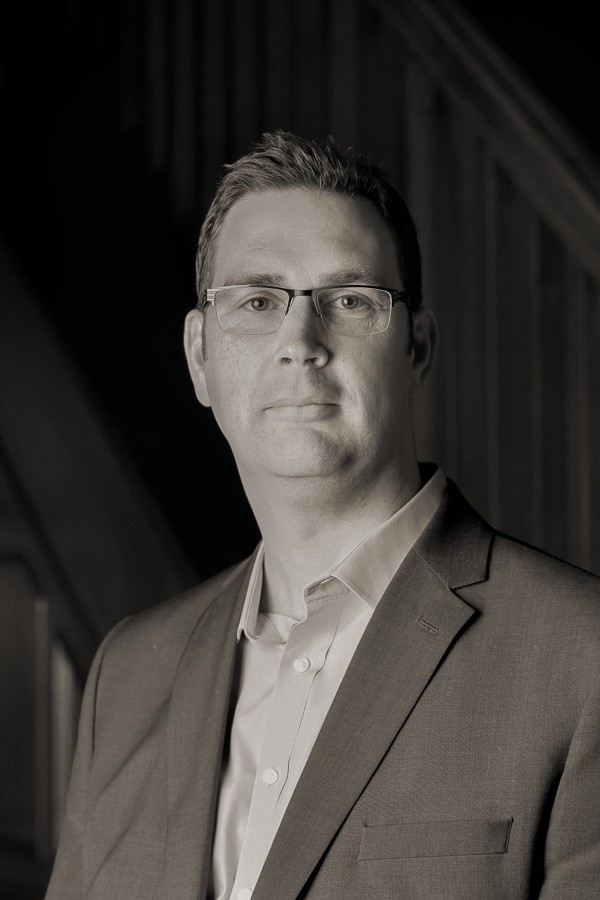 Paul Harris
Director
Chartered Accountant/Partner, Crowe MacKay

Paul is the Past-Treasurer of the Fort Edmonton Foundation. As a Partner at a local accounting firm, Paul brings his accounting and governance experience to the Foundation.

Paul is a Partner at Crowe MacKay LLP, assisting his clients with audit, tax, and advisory services. Paul is considered a specialist in the not-for-profit sector but also services a cross-section of industries.

Originally from the United Kingdom, he joined Crowe MacKay LLP in September 2009 when he moved to Canada. He attended the University of Southampton in England, graduating with a Bachelor of Science in Economics in 2003.

He obtained his Chartered Accountancy qualification in the United Kingdom with F.W. Smith, Riches & Co. in London in 2006, before moving to a big 4 firm.

Whilst at the big 4 firm, he also worked overseas in Auckland, New Zealand, before moving to Canada to join Crowe MacKay LLP in the Edmonton office.

Paul is a past Treasurer of the Rainbow Society of Alberta, a charity dedicated to fulfilling the wishes of Alberta children with chronic or life-threatening illnesses.

Fort Edmonton Park was the first attraction Paul visited when he arrived in Canada. As a father of three young children, Paul and his family enjoy riding the train, and visiting all the different attractions at the park.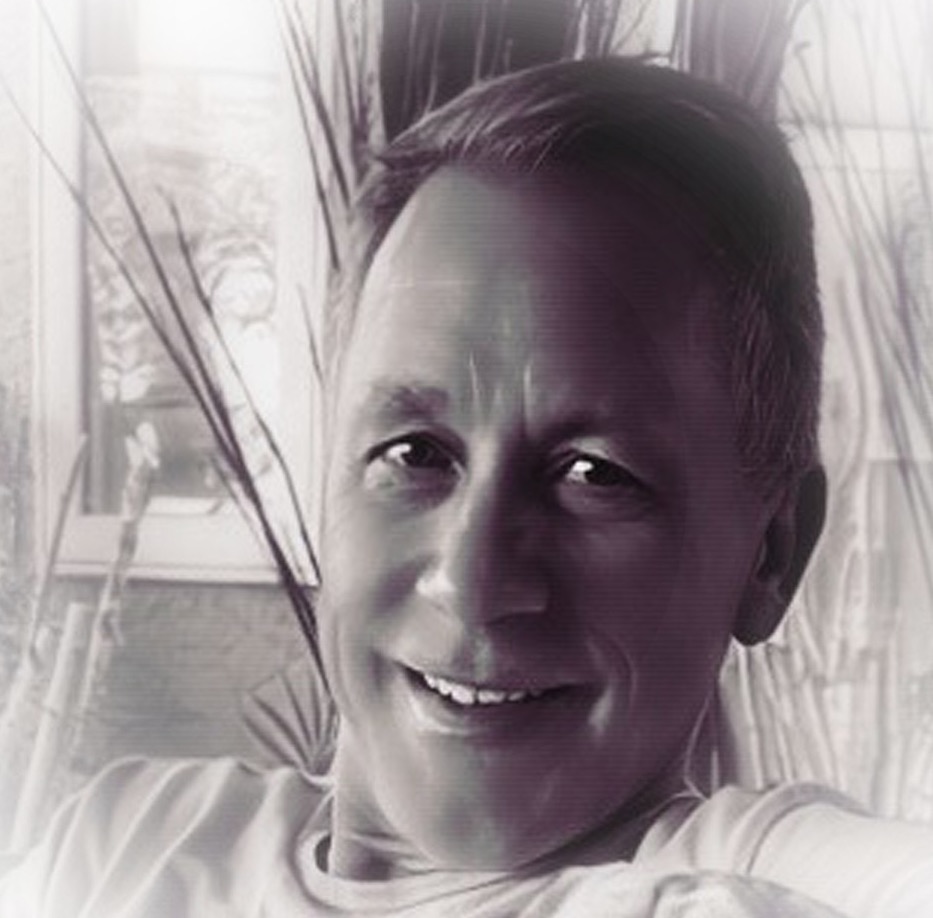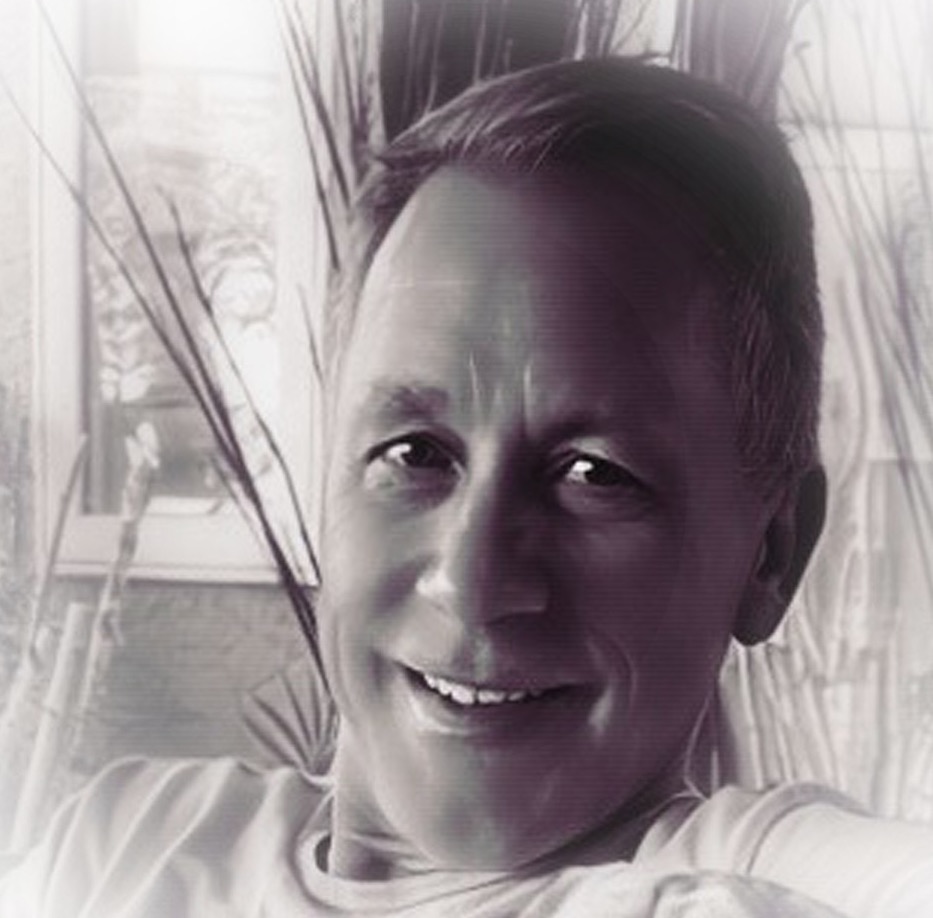 Bob Hassel
Director
Bob was with the Edmonton Police Service for 25 years. His last eight years were spent in very senior leadership positions eventually retiring at the rank of Superintendent. After his retirement he was selected as the CEO of a not for profit organization in Edmonton and served in that role for approximately four years. Bob has been heavily involved in volunteering in the community. He has served on many not for profit Boards gaining experience in the roles of Committee Member, Director, Vice-chair and Chair. He also served on the St. Albert City Council Community Services Advisory Committee. Bob is now fully retired and has plans to continue to serve the community through volunteer activities. Bob and his family have experienced Fort Edmonton Park for decades. In his opinion it is the best living history museum in Canada. For Bob, to be a Director of the Fort Edmonton Foundation, allows him the opportunity to help with the future growth and development of the park.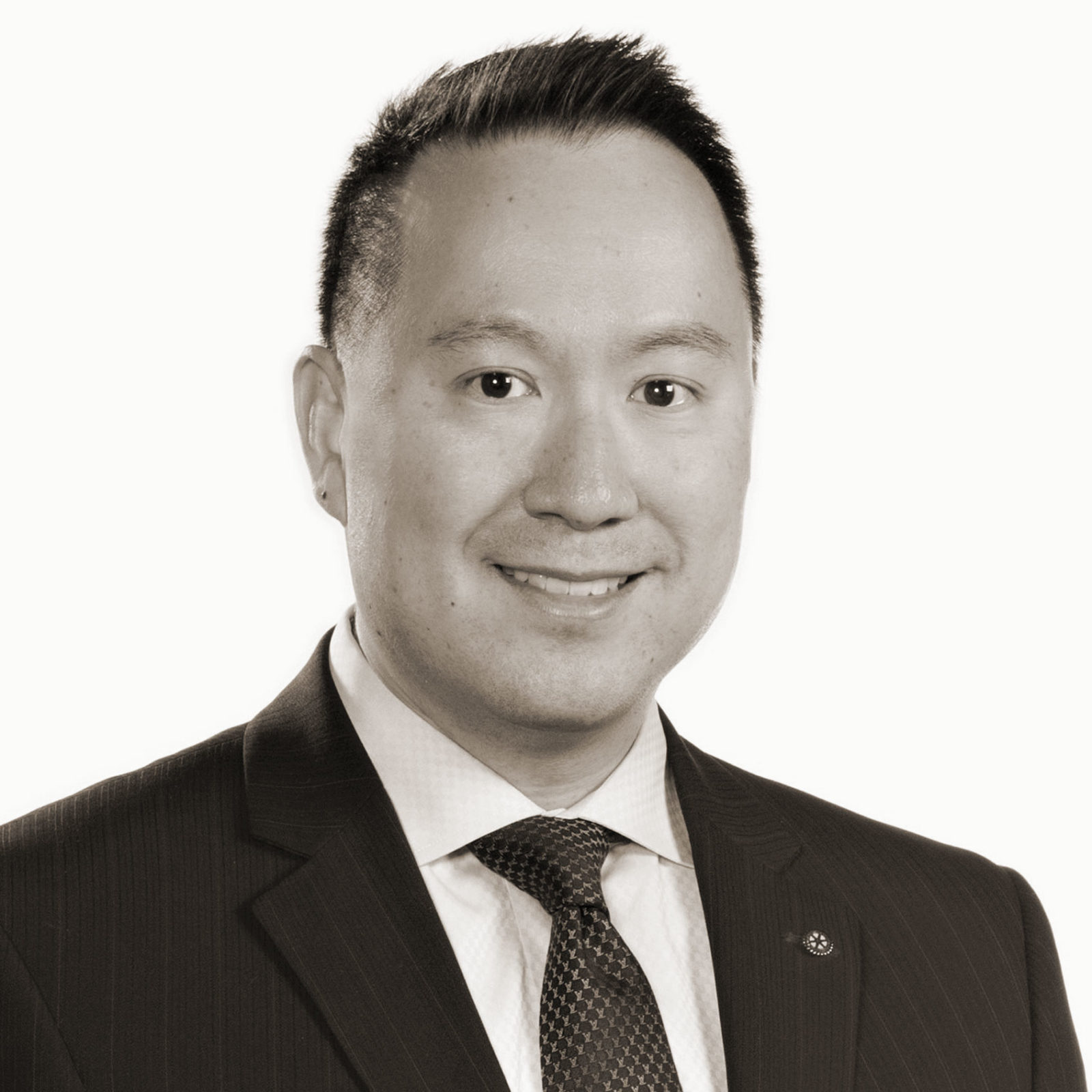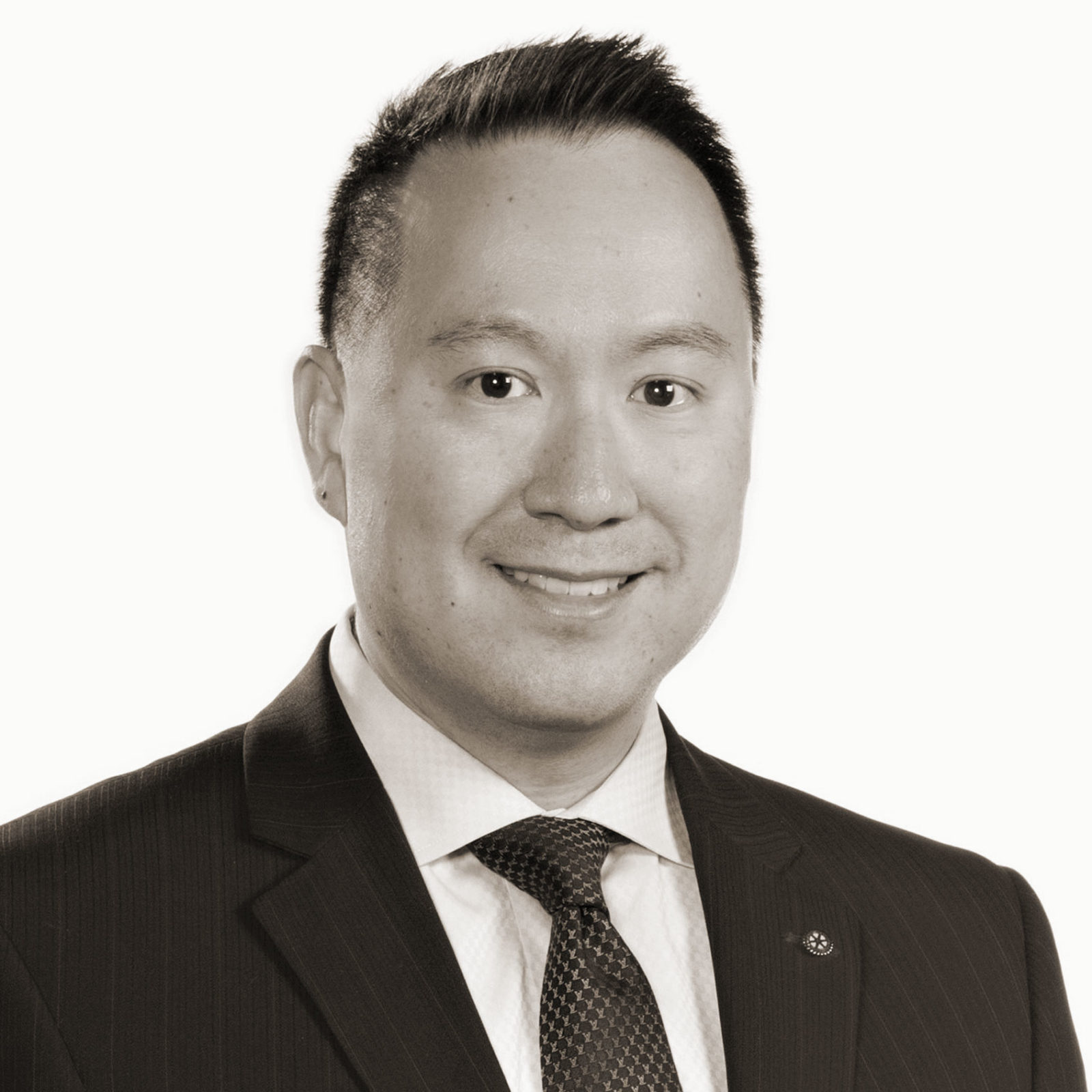 Stephen Lau, BCom, LLB
Director
Founder, Edmonton Home Pros Real Estate Group (RE/MAX Real Estate)
REALTOR®

Stephen Lau was born and raised in Edmonton, and graduated from the University of Alberta with a Bachelor of Commerce and Bachelor of Laws. He started his career in the commercial real estate industry and soon expanded his work into the residential real estate sector with excellent results. He has been consistently ranked in the Top 5% of Realtors in Edmonton since starting his career in 2008.

Participating in community service and philanthropic work is meaningful to Stephen, and he has been a member of the Rotary Club of Edmonton Riverview since 2005. He added to his roster of community work by joining the Fort Edmonton Foundation's Board in 2016. The Foundation's efforts to preserve Edmonton's history at Fort Edmonton Park struck a chord with Stephen because he feels our city has so much to offer and has a significant history that forms the fabric of our country.

Since working on the Foundation's Board, he has seen the rejuvenation of Fort Edmonton Park to make dramatic strides in offering the public a deeper and candid look at some of Canada's darker history, its racism, and its ongoing struggle to create a harmonious and fair society. In particular, the new Indigenous Peoples Experience fosters a deeper understanding of our history. Learning how the Indigenous people of our country lived before and after engaging European settlers will form the basis of reconciliation of the unfathomable injustices they were subjected to.

As a member of an ethnic minority group, Stephen can identify with how marginalized people feel when society builds structural roadblocks that impede their life potential. Bringing a broader cross-section of participation and engagement with the community-at-large are key reasons why working with the Fort Edmonton Foundation is important to him.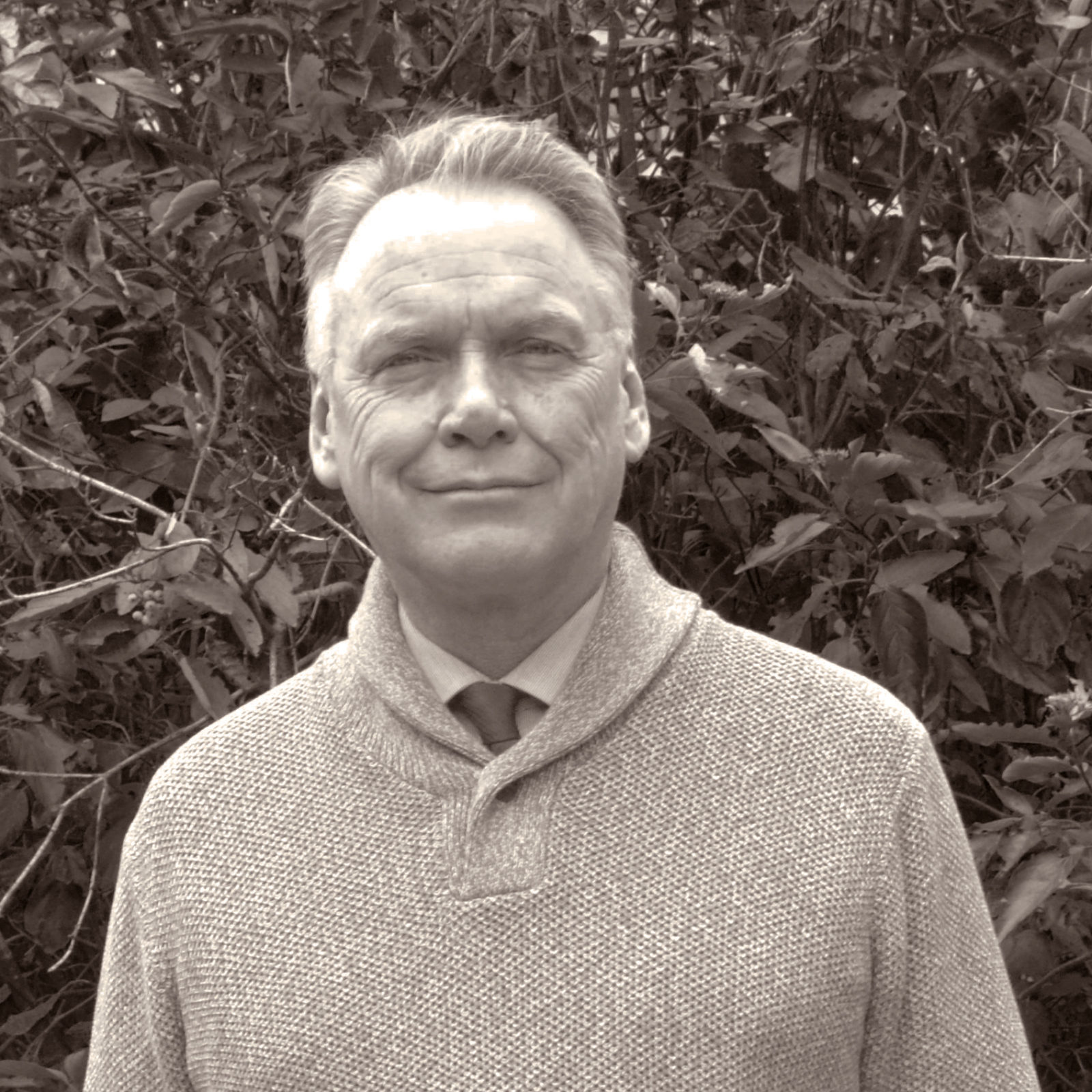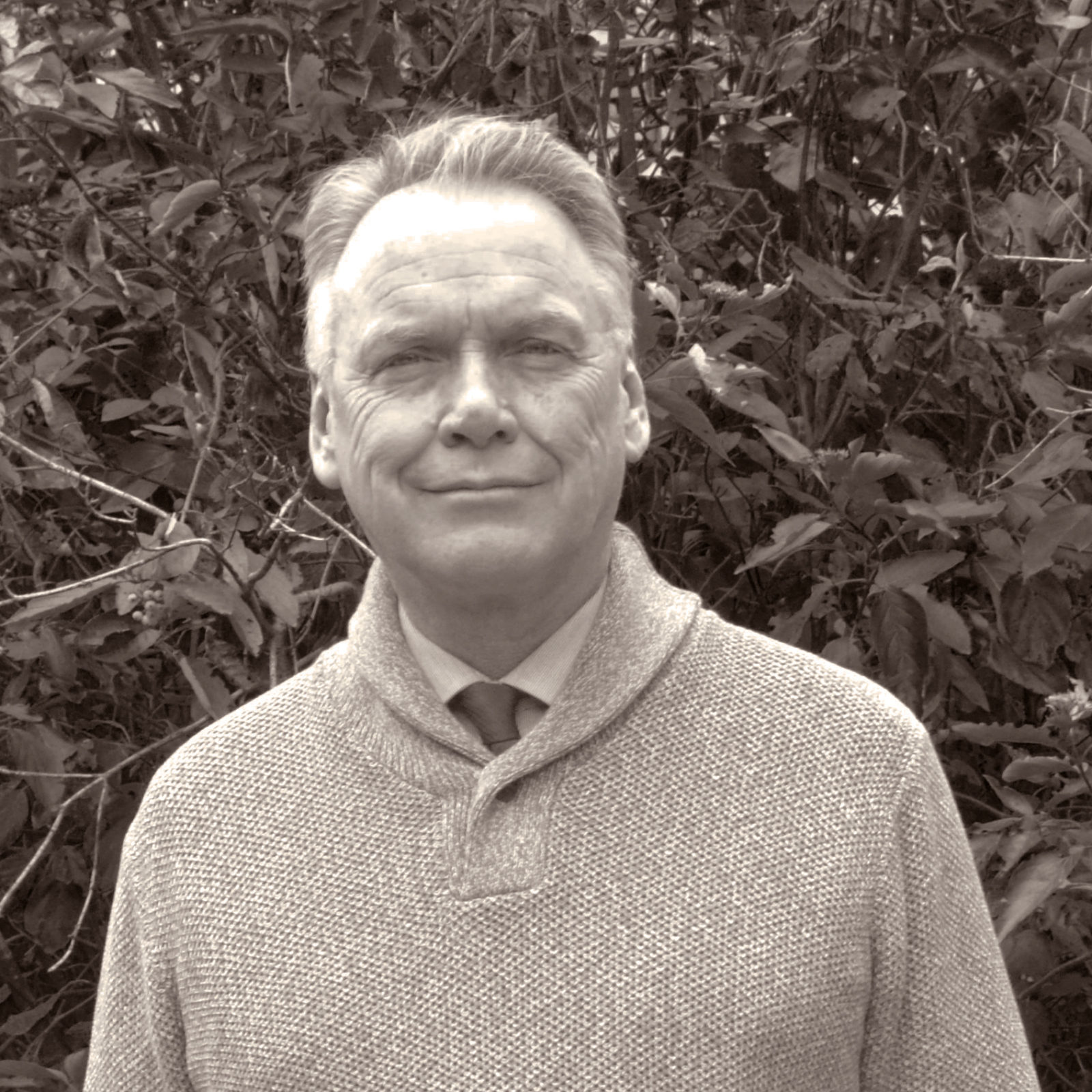 Tim Marriott
Director
Protocol Officer, Government of Alberta

Tim Marriott has a degree in western Canadian history from the University of Alberta, with minors in Canadian politics and in philosophy.

For many years, he was the co-ordinator of interpretive programming at Fort Edmonton Park, being variously responsible for daily programming, school programmes, adult programmes, and special events. This included the development of programmes from concept to piloting to being included in FEP's ongoing programme repertoire. As well, he was responsible for staff training and development.

He integrated music and drama into the Fort's daily programme, including commissioning original plays, interpretive vignettes, and designing special events. In 2007, he worked with colleagues and Indigenous partners on the "Sacred Self" series of art workshops.

With the restructuring of City of Edmonton Attractions, he performed similar roles at the Valley Zoo, Muttart Conservatory and John Janzen Nature Centre.

While employed with the City of Edmonton he was an instructor at Metro College and at Lakeland College (Sherwood Park) in eco-tourism and in heritage interpretation.

He currently holds the position ofManager, Diplomatic Visits, Alberta Protocol, the Government of Alberta, which works with foreign ambassadors visiting Alberta, since 2007.

Tim Marriott was a member of the Board of the Alberta Museums Association from 1996 to 2000, and again in 2005 to 2010, serving as president in 2008-2009.

He is a past president of the Edmonton and District Historical Society, past Chair of the Edmonton Historical Board and was a member of the founding board of the Edmonton Heritage Council. He is past chair of the Edmonton and District Heritage Fair, which programme he was co-founder of in Edmonton (1996). At present, he is President of the Historical Society of Alberta (from 2019). He has been a member of the Fort Edmonton Foundation Board since 2018.

A lifetime participant in theatre as an actor and backstage, he has twice been President of Walterdale Theatre Associates and was a board member of the Edmonton International Street Performers Festival. Tim has performed in, directed, or worked backstage on more than fifty productions.

His contributions to the various communities in which he has been involved have been recognized by the Alberta Museums Association Award of Merit, the Walterdale Theatre Jack Wilson Award (Lifetime Contribution) and the Edmonton Historical Board Historical Recognition Award.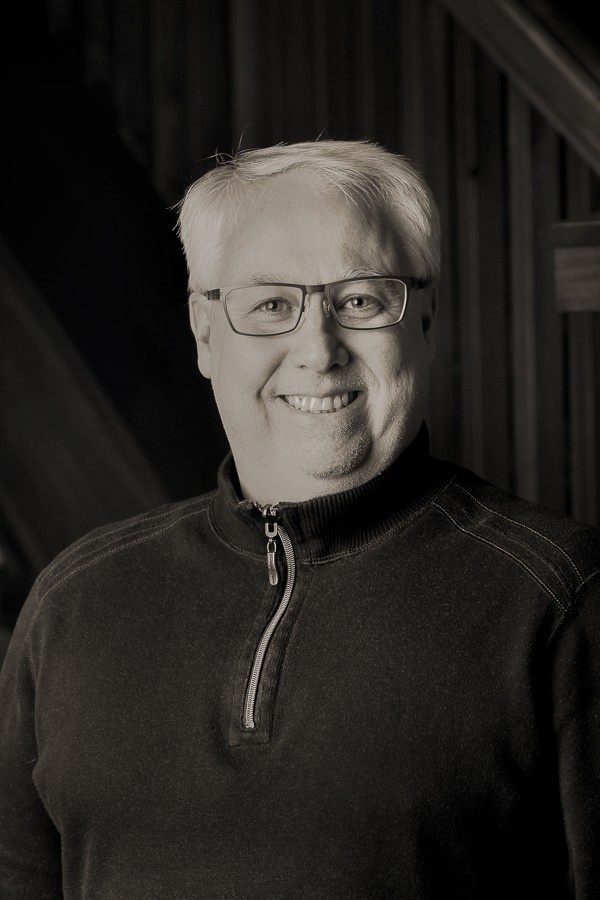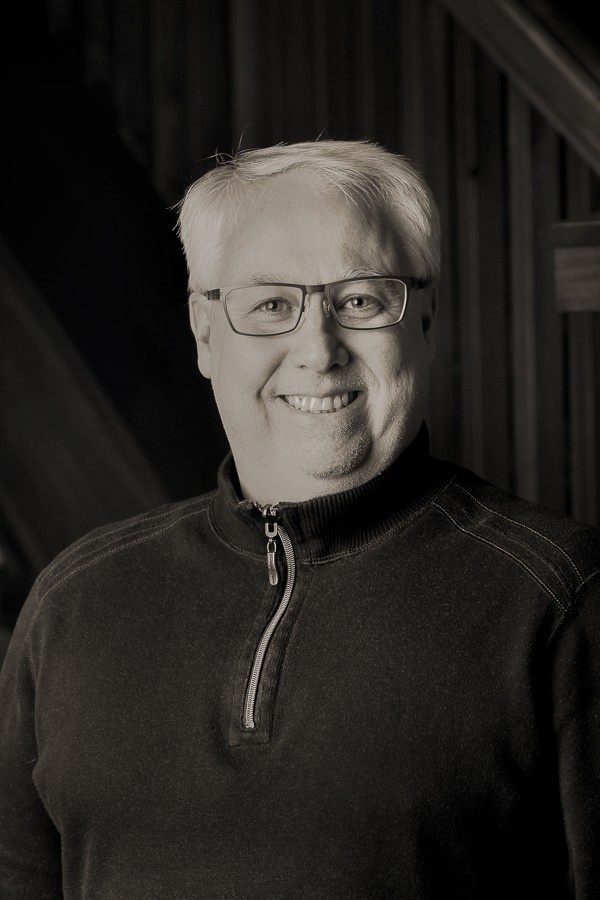 Josh Ramsbottom
Director
Senior Business Advisor, Business Development Bank of Canada

Josh Ramsbottom has been involved with the Fort Edmonton Foundation in various board roles since 2015. As a second-generation Edmontonian, one of his earliest memories of the Fort was riding the steam engine through the river valley while sitting on his parent's lap. Even today, he is thrilled every time he steps back through time into the Fort of 1846, imagining what it would be like to live in the past.

Having completed his education in England, Josh witnessed firsthand the importance of celebrating history and the historical spaces that shape communities. Fort Edmonton allows people of all ages to learn and share the struggles, triumphs, and achievements that made Edmonton and Northern Alberta what it is today.

"We have incredible stories about Edmonton, and the Fort allows people to learn those stores by walking in the footsteps of history – it also is an incredible place for young people to let their imaginations run wild. We don't have to go anywhere else – Fort Edmonton in a magical place right here in the city."

Today, Josh continues to share his love for Fort Edmonton with his daughters, Darien, Laura, and Morgan, and son Everett, all of whom have participated in various Fort Edmonton programs and fundraising activities over the years. His youngest daughter Morgan has also become deeply involved with the Fort Edmonton Foundation, starting in junior high and continuing through high school) leading several student volunteer activities and fundraising opportunities.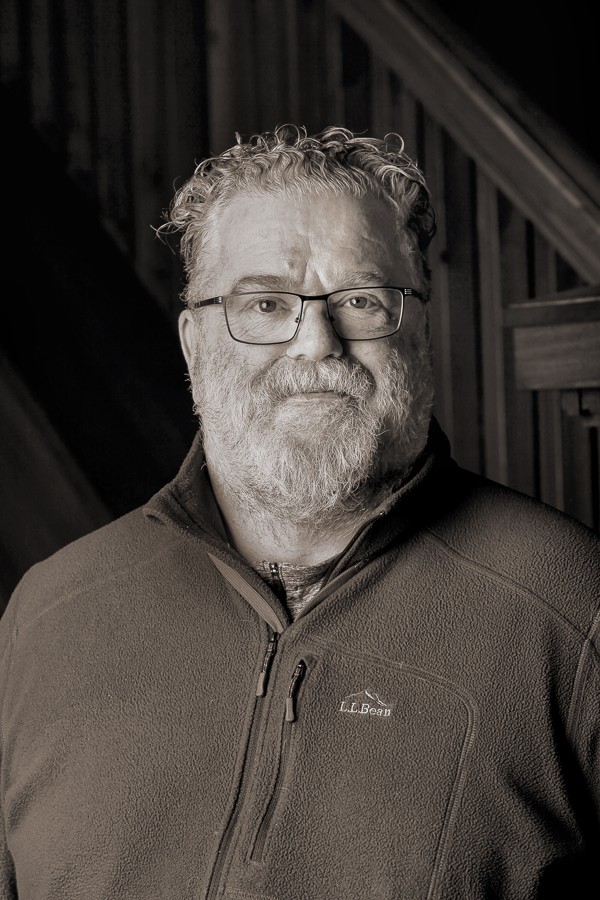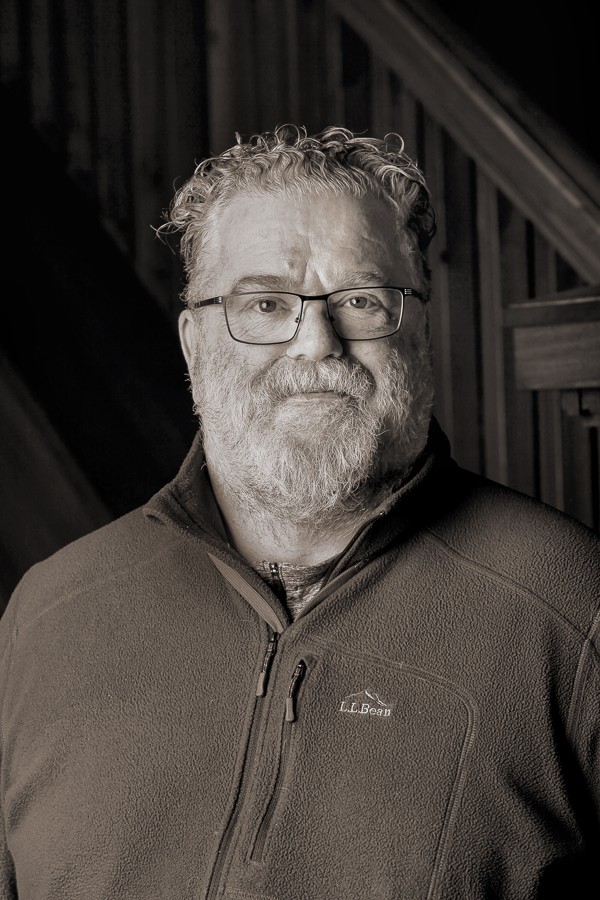 Jim Wachowich
Director
Lawyer, Wachowich and Company

Jim Wachowich is a lifetime and third-generation Edmonton resident and a second-generation lawyer. He and his family have been involved in many charitable and community board roles in Edmonton and Alberta communities. Jim's family and friends played an integral part in instilling the belief that everyone is obligated to give back to our community. His close friend's mother once said, "those who give never want."

Fort Edmonton Park is important to Jim as it is part of the history of Edmonton, Alberta, and Canada. His first memory of the Park was marveling that the modern Fort was being constructed using traditional methods, manual labour, and hand tools. From the start, the community support for the Fort was significant as it signaled that Edmonton has a history worth celebrating and preserving. When Jim joined the Fort Edmonton Foundation, he was happy to know major upgrades and initiatives would carry the Fort well into the future. One of the most significant new initiatives is the new Indigenous Peoples Experience built to recognize the much earlier history of our region and its people.

Jim is proud to be a part of the Foundation and strives to continue honouring the work of the original visionaries and the spirit of the community. The original builders saw the value in establishing the new Fort as a place to recognize where we had been and how far we had come. That pride is enhanced today as Fort Edmonton Park is world-class and globally recognized. It is an amazing place to gather, inform, and educate. The expanded activities and community support of the Park place it on a solid foundation to maintain and promote our history and preserve important parts of the past of the Canadian prairies.

Jim is pleased to contribute and do his small part to support this significant and worthy cause.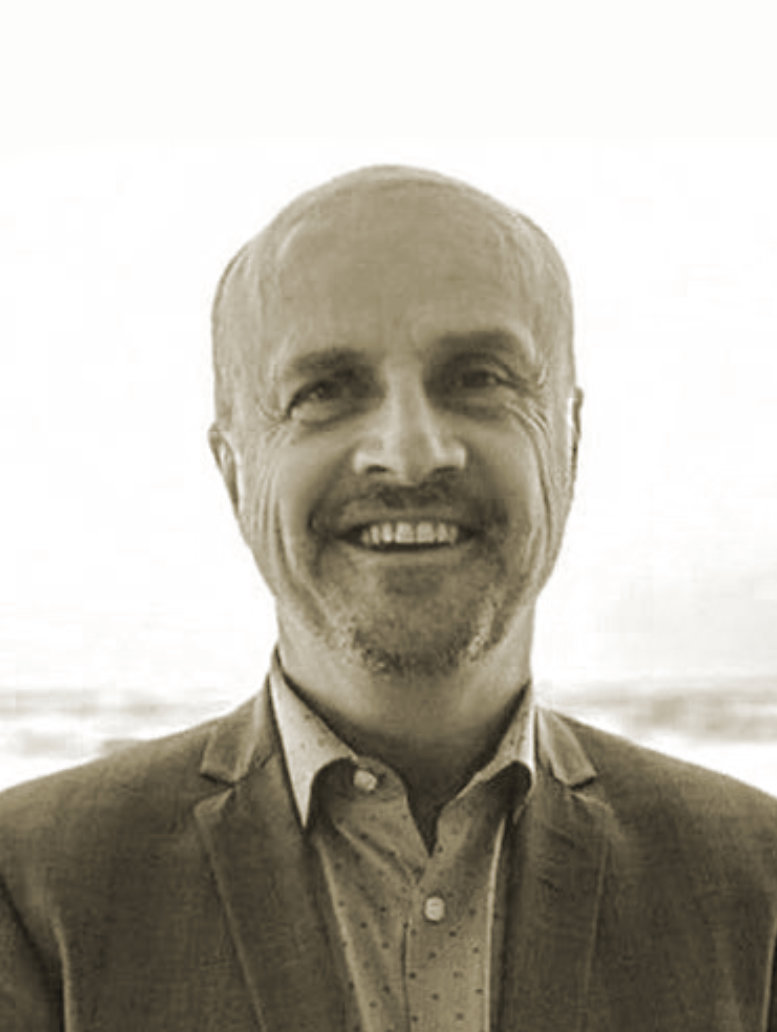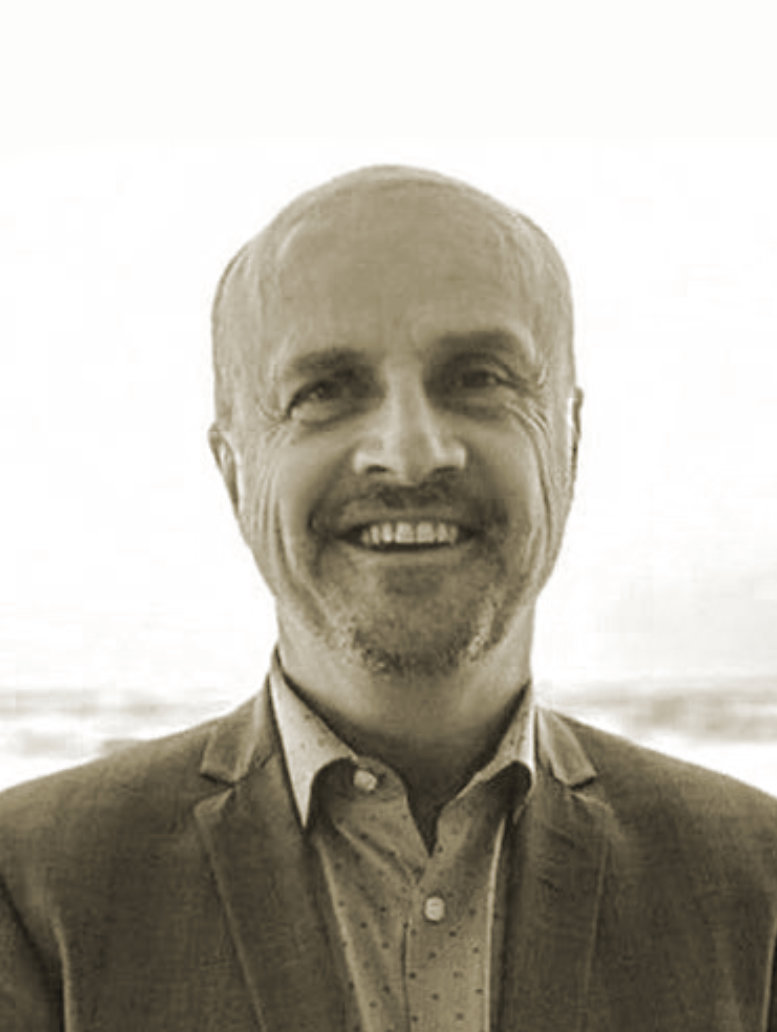 Lynn Wyton
Director
Director of Stakeholder and Government Affairs, Edmonton International Airport

Lynn Wyton has lived in Edmonton for the last 20 years, and in that time, he has fallen in love with the region and its extraordinary, diverse heritage. Lynn currently serves as Director of Stakeholder and Government Affairs with Edmonton International Airport (EIA). His primary focus is developing and executing business partnerships with local, national, and international organizations. These relationships serve as a foundation for EIA's role as an economic driver for the region, province, and country. Lynn's work includes positive outcomes in both the public and private sectors in various fields, including aviation, education, tourism, manufacturing, and energy.

His passion for Fort Edmonton Park is grounded in the Park's ability to provide reconciliation, community connections, and good fun for locals, Canadians, and global visitors. Lynn enjoys exploring and hiking with his wife, two daughters, and dog in his leisure time.

Rotary Acknowledgement
---

The Rotary Clubs of Edmonton have been a pillar of support for Fort Edmonton Park from its inception.
Without Rotary, Fort Edmonton Park would not exist!
The Rotary Clubs of Edmonton are valuable founding partners and stewards to our development and fundraising achievements. Contributions by local clubs in the first five decades of the Fort Edmonton Foundation have totalled more than $500,000. Their contributions have included: Fort Edmonton, Henderson's Barn, Kernohan's Millinery, Hutchings & Riley Harness Shop, Henderson's Farmhouse, Threshing Bee, Harvest Fair, Case Steam Tractor, Jasper House Hotel, Railway Station, Rumley Oil Pull, Motordrome, and the A-1 Business car. Other smaller projects were also funded.
For our current Capital Campaign, Rotary has committed $2 million for All Aboard Campaign towards the revitalization of the train station at Fort Edmonton Park.
OUR COMMITTEES
Capital Campaign Cabinet
The Capital Campaign Cabinet is a collaborative steering committee of volunteers representing our Boards of Directors – Fort Edmonton Foundation (FEF), Executive Director, Fort Edmonton Foundation, as well as community stakeholders.
Andrew Otway, Chair
Jason Clarke
Alle DeMelo
Jim Dhillon
Grace Kallal
Robert Lajoie
Josh Ramsbottom
Jeff Robinson
Staff
Lori Farquharson Persaud, Executive Director
Nicola Doherty
Madeline Verhappen
External Community and Government Relations Committee
The ECGR Committee is responsible for high-level strategic stakeholder relations planning including relationship development with government, policymakers and policy influencers, community service clubs, and volunteers. This committee identifies, develops and maintains the coordination and support of these relationships in the interests of the Foundation, capital project initiatives, and strategic plan priorities.
Tim Marriott, Chair
Lori Farquharson Persaud
Michael Lohner
Andrew Otway
Lynn Wyton
Finance Committee
Experienced financial experts ensure effective communication with internal and external auditors, management, and the board. Responsibilities include ongoing review of statements, reports, policies, budgets, insurance policies, indemnities and investment performances.
Paul Harris, Chair
Grace Kallal
Stephen Lau
Lori Farquharson Persaud
Andrew Otway
Governance Committee
This committee governs the process for board member recruitment, orientation and education. They oversee committee assignments, succession planning, and board evaluations as well as governance best practices, bylaw changes and reviews. It is also their duty to develop succession plans for senior personnel and to generate a selection committee for the position of Executive Director.
Jim Wachowich, Chair
Alle DeMello
Lori Farquharson Persaud
Angela Ferguson
Andrew Otway
Operational Oversight Committee
The Operations Oversight Committee provides a forum for ongoing communication and strategic direction and support for the Executive Director. Formal performance evaluations, compensation and succession planning for the Executive Director are reviewed and completed.
Andrew Otway, Chair
Jason Clarke
Paul Harris
Special Projects, Events and Fundraising
Description coming soon.
Grace Kallal, Chair
Jennifer Domanski
Lori Farquharson Persaud
Gayle Head
Connie McIntyre
Josh Noble
Sim Parmar
Anna Posteraro

Volunteers are instrumental in bringing our initiatives to life.
Our volunteers have a passion for Fort Edmonton Park and belong to a vibrant community.
We recognize and appreciate the charitable giving of time! Fort Edmonton Foundation volunteers have transformed the lives of participants and visitors through their hands-on and caring service, contributing to something much bigger than themselves.