YOUR DONATION IN ACTION
---
When you donate to the Fort Edmonton Foundation, we help connect your gift to the spaces and experiences at Fort Edmonton Park that highlight our city's rich history.
Join us and help share a meaningful historical experience at Edmonton's premier cultural attraction, Fort Edmonton Park.
Give to a charity in Edmonton – Fort Edmonton Foundation
As a charity in Edmonton, we are grateful for one-time gifts, recurring scheduled donations, as well as sustained pledges. Even small monetary gifts make a difference!
Interested in tax-smart giving? Our specialists can assist you with transferring stocks and securities, RRSPs and RRIFs, or setting up life insurance policies. We work with the Edmonton Community Foundation and are able to help with planned giving, estate plans, and endowment funds.
How to Donate
Online:
Phone:
Call today and we can quickly help you through the donation process.
Mail:
Fort Edmonton Foundation
PO Box 67112 Meadowlark RPO
Edmonton, Alberta  T5R 5Y3
Donate to the new Fort Edmonton Foundation CARES initiative!
The Fort Edmonton Foundation CARES initiative focuses on expanding the accessibility of the Fort Edmonton Park experience to children, youth, schools and community groups that are facing social or economic challenges. This initiative will provide those in need with admission and an inclusive experience at Fort Edmonton Park.  Each donation of $50 will grant a full park experience for a student or youth.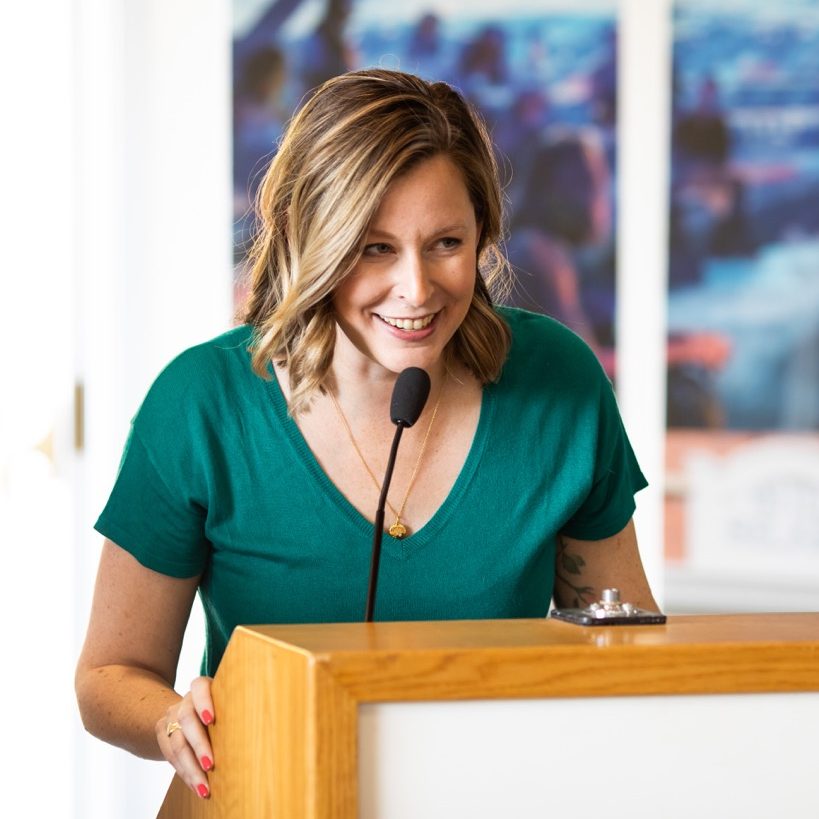 Sarah Hamilton
City Councillor and Honorary Chair for the 50th Anniversary Homecoming
"As a child, I visited the park with my mother and brother. As a teenager, I volunteered for events. And as a university student, I worked at Fort Edmonton Park as a costumed interpreter. ... a lesson I learned in my time working at Fort Edmonton Park is this: what makes our city special today is something that someone fought to preserve in the past."