FOR IMMEDIATE RELEASE
Edmonton, January 19, 2021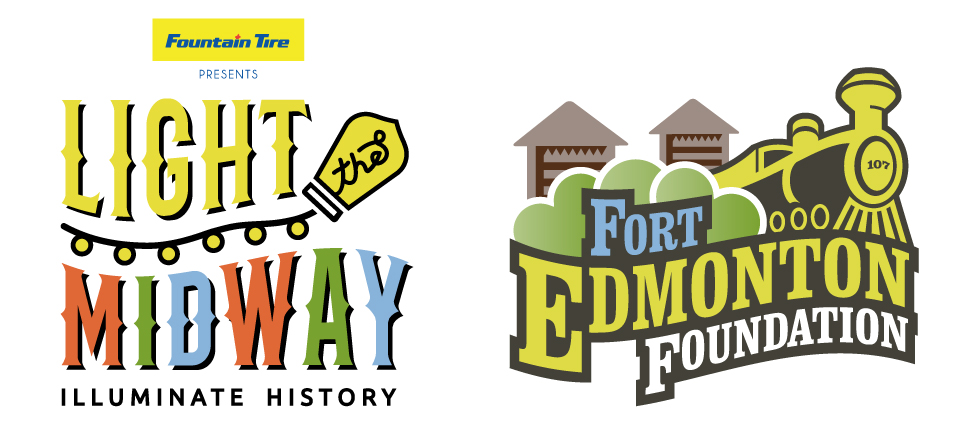 Fort Edmonton Foundation is halfway to the goal of lighting 20,000 bulbs at a local Edmonton attraction
The Fort Edmonton Foundation raises over $550,000 in the campaign to illuminate the historical midway at Fort Edmonton Park.
The Fort Edmonton Foundation, a charity in Edmonton, has sold more than 11,000 symbolic bulbs thanks to the generosity of local residents and businesses. The bulbs will light up at Fort Edmonton Park's expanded historical Johnny J. Jones midway when it reopens in late spring. The goal is to illuminate 20,000 bulbs and raise $1 million to complete the midway expansion project.
The Fort Edmonton Foundation is a group of passionate community leaders and Rotarians that provide the financial resources to enable project development at Fort Edmonton Park. In the early 2000s, the Foundation brought the historical midway to Fort Edmonton Park. It is a replica of the original 1920s Edmonton Exhibition, featuring carnival rides, games, and amusements brought into Edmonton each summer by the Johnny J. Jones traveling railroad show.
Fort Edmonton Park is now in the final phase of its massive expansion and enhancement, including the midway transformation to twice its size. It will feature more attractions, including a bigger Ferris wheel, more vintage rides, a games alley, funhouse, carnival maze, and Cabinet of Curios. Visitors will be taken back to a century ago, witnessing the sights and sounds their great grandparents would have enjoyed in the optimistic post-war times.
"We are all looking forward to brighter days ahead," said Janet Tryhuba, Executive Director of the Fort Edmonton Foundation. "Seeing everyone come together to light up bulbs shows the power of our community. Lighting the midway this year is truly going to be a bright moment in the history of Edmonton."
Fort Edmonton Foundation's Light the Midway campaign continues to engage the community to buy symbolic lightbulbs or help fundraise by creating individual, corporate, or school teams. Bulbs are $50 each, and donors receive a charitable tax receipt and a commemorative certificate.
It will be a historic moment at Fort Edmonton Park when the midway lights up at the grand reopening in 2021 and stays bright for future generations to enjoy! For more information visit: www.lightthemidway.ca
About Fort Edmonton Foundation
Fort Edmonton Foundation is a charitable organization that is dedicated to the preservation of Fort Edmonton Park. Working in partnership with the Fort Edmonton Management Company, the Foundation connects with community leaders, volunteers, citizens, and businesses to support funding, fundraising, sustainability and ongoing philanthropy.
About Fort Edmonton Park
Fort Edmonton Park is Canada's largest living history museum and is currently undergoing a $165 million enhancement project. The funding for this project comes from all three levels of government and the Fort Edmonton Foundation. The Park is set to reopen in late-spring with a new Indigenous Peoples Experience, a new front entry and guest services plaza, expanded Johnny J. Jones Midway, and many other renovations.
CONTACT INFORMATION:
Janet Tryhuba, CFRE
Executive Director
Fort Edmonton Foundation
(780) 496-6978
Email
www.lightthemidway.ca
For construction and general Fort Edmonton Park related questions, please contact:
Rosa LaClare
Director, Marketing & Communications
Fort Edmonton Management Company
(780) 944-5762
Email
www.fortedmontonpark.ca
-30-
View All