We reached and exceeded our goal to raise $1 Million to Light the Midway at Fort Edmonton Park.
Thank you to everyone who bought a symbolic bulb for the Light the Midway campaign and our sponsor, Fountain Tire.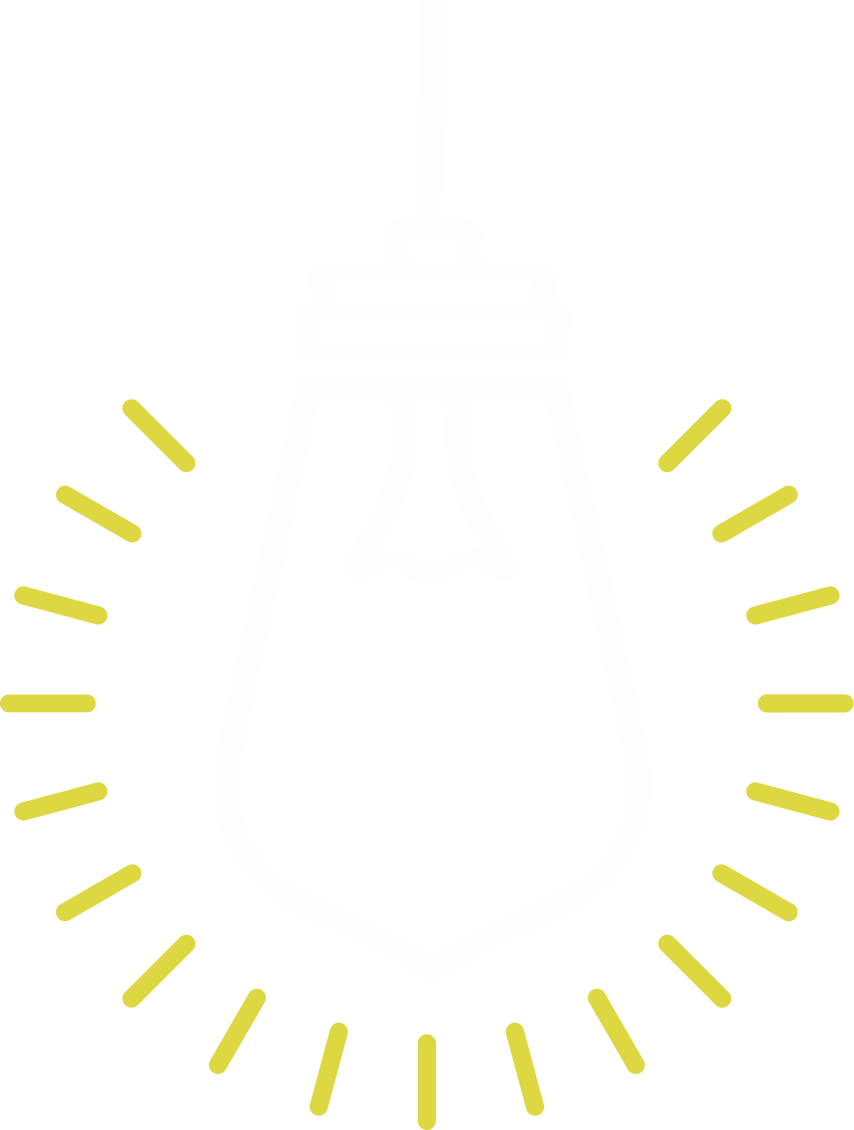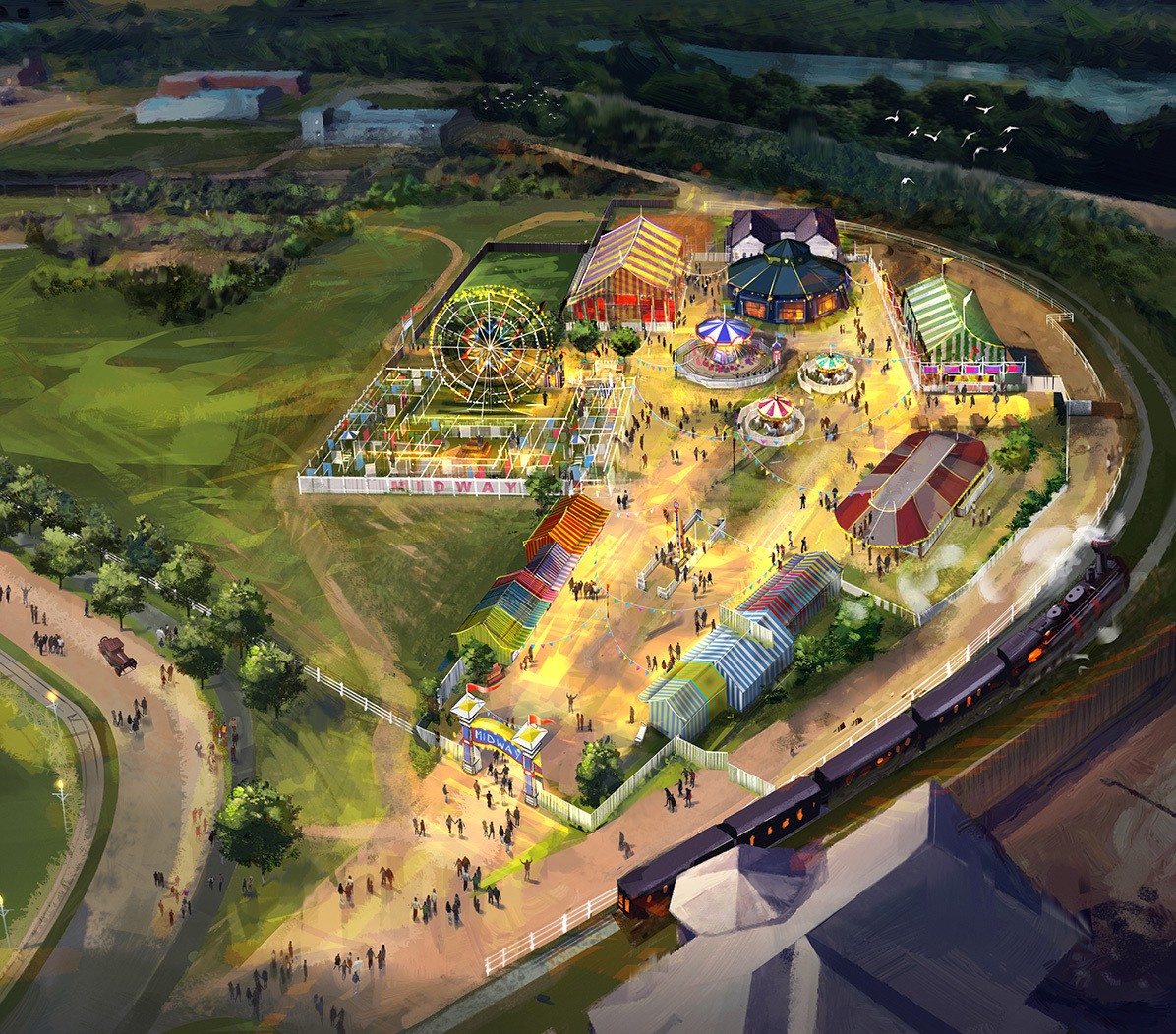 Fountain Tire presents Light the Midway with Fort Edmonton Foundation!
Fort Edmonton Park is reopening in July 2021. You will discover a newly expanded 1920's-style Midway, brand new Indigenous Peoples Experience, front entry plaza and guest services area, and many more enhancements.
The Fort Edmonton Foundation has been fundraising to support Fort Edmonton Park's expansion projects. Together with the community, we reached our fundraising goal of $1 million to support expansions and enhancements to the historical Johnny J. Jones Midway, and other Capital projects at the Park. Thanks to the generosity of our community, we sold 20,000 symbolic bulbs to Light the Midway and keep it bright for years to come.

Light the Midway – Our Latest Donors
The Fort Edmonton Foundation would like to extend our sincere gratitude to
these donors who have bought a bulb to Light the Midway at Fort Edmonton Park.
Thank you to our $1000+ donors for lighting a String or Section of Bulbs at the Midway!
Ada Hole
Alison Cox
Andrew Otway
Andromeda Investments ULC o/a Maclab Developments
Anita & Robert Pritchard
Anna & Richard Fahrion
Anne & Frank
Associated Engineering
Barb Osterhout
Barbara Prodor
Benjamin Cox
Canada Life
City Lumber
Clark Builders
Clayton Tiedemann
CN
CWB
David & Marlene Stratton Fund
DES Engineering
Design North Landscape Architecture Inc
Dianne and Irving Kipnes Foundation
Don & Doreen Muth Grandchildren
Doreen & Zenith Moisey Fund
Doug Goss
Douglas Bernard
Dr. Bob Turner
Dr. Gordon Goplen
Dr. Lorraine Bray & Jim Carter
Duff & Sandy Jamison
ECCOM Consulting INC
Edmonton Oilers
Edmonton Public Teachers ATA Local 37
Edmonton Elks Football Team
EPCOR
EXP
Fountain Tire
Fran Olson
Grace Kallal
Imperial Oil
In Honor of Dr M. Houghton
In Honor of Scott Edgar
In Honor of Shandra Devam
Jack Agrios
James Greenough
Janet & Jerry Tryhuba & family
Jason Clarke
James Prociuk
Jillian Prociuk
John & Joan Prociuk
Jim & Dianne Greenough
John and Audrey Kana
Judy Feigel
King & Company Chartered Accountants
Latvian Society of Edmonton IMANTA
Mariel Cox
Mathew Chrystian
Michael Lohner
Michael Paull
Mikisew Group of Companies
Nadine Prociuk
Nancy Prociuk
Natasha Prociuk
Norma Harbottle
Paige Stahl
Peter & Christine Dirksen Family
Richard Fahrion
Rotary Club of Edmonton Glenora
Ryan Young
Shell Canada
Shelley & Guy Scott Family Foundation
Shelley Orvold Insurance & Financial Services
The Lorne Hooper Foster Family
UA local 488 Plumbers and Pipefitters
Vonnie & Leon Zupan
Thank you to our donors for lighting a bulb (or a few) at the Midway!
1381705 Alberta Ltd
1685 Kitchen Design Studio – Tim & Heather Nelson
1891 Incandescents
A Fort Edmonton Supporter
A gift for James,Tabor and Chance
A Preiksaitis
A.J. Dimas-Lehndorf
Aara Matovu
Abbigail DeRudder
Abby
Abby Smith
Adam Gregson
Adam Merrick
Adele & John Smith
Adeline Warehime
Adelyn Langer
Adina Candler
Adolf Loeffler
Adrien Popek
Adrienne
Agnew family
Ahmed Taha
Aidan Caruk
Aidan Latimer
Aileen Goebel
Alain & Evelyn Lee
Alan & Alice Bell
Alan & Debbie Fritz
Alan Ciesla
Alan Loehr
Alana Tegnander
Albert
Alekxander Callihoo
Alex
Alex Baillargeon
Alex Fong
Alex Hamilton
Alex Hominiuk
Alex Wood
Alexandra Kilburn
Alexis Coir
Alexis Moore
Alfriede Berwald
Alice Kulak
Alicia Baillargeon
Alisha Doan
Alix Thompson
Allan and Jean Ashmore
Allan H. Wachowich
Allan Pickard
Allan Rowswell
Allan Walgren
Allie and Rob Squire
Alyssa Lewis
Amanda Patrick
Amanda Pumple
Amanda Schmidt
Amelea Willis
Amelie Kluthe
Amie S.
Amorena Bartlett
Amy Hardie
Andre & Lynne Charrois
Andrew
Andrew Brown
Andrew Crawford
Andrew Hopkyns
Andrew King
Andrew Simmonds
Andrew Tryhuba
Andrew Watts
Andrew, Judie, Nathan, Ben, Matthew, Steven
Andy Craig
Andy Lewis
Angela
Angela Kay
Angela McKoryk
Angela Seda
Angelique Bebe
Angie Fairclough
Anika Husken
Anish Neupane
Aniston Avramidis
Anita L. Chalmers
Anita Wagner
Ann Morrison
Ann O'Neill
Ann Ogden
Ann Olsthoorn
Anna
Anna Johnston
Anna Kochendorfer
Annabel Quinn
Anne M
Anneli Hilton
Annette deWeerd
Annie Elizabeth Gagnon
Annie Wachowich
Anonymous
Anonymous
Anthony Bishop
Aponiuk-Lidkea Family
Aria McLeod
Ariana Whitlow
Arianna Wass
Aribeth Fuhr
Arliss Miller
Armand & Pearl Neilsen
Armstrong Family
Asher Driedger
Ashley Jewers
Ashwani Singh
Astrid
Astrid Mae Schiffner
Audrey Adam
Audrey Bassani
Audrey Brosseau
Audrey Karpetz
Audrey Smale
Audrey Sutherby
Austin Banks
Austin Plican
Austin Stewart
Ava
Ava DeLong
Ava King
Ava Markovich
Averie Thompson
Avigale
Avis Sayers
Avril Beckon
Avron levine
Axel Hansen
Aylward Family
Baby O'Neil
Baby Wiebe
Barabar Esdale
Barb & Wayne Shield
Barb Dootson
Barb Huculak
Barb M Mickleson
Barbara & Glenn Hergott
Barbara Dart
Barbara Esdale
Barbara Flowers
Barbara Hoddinott
Barbara Mitchell
Barbara O'Donnell
Barbara Petryk
Barby and Bill Swanson
Barrett Smith
Barry Alloway
Barry James
Beam Craft Inc.
Beau Parker
Beautiful You Laser
Beckett Sedgwick – our little light
Beckett Shulha
Becky Mizzi
Bella Runzer
Bella Sophia Gates
Ben Seltenrich
Bembridge Family
Benedict Whitlow
Benjamin Brown
Benjamin Eastwood
Benjamin Koski
Benjamin Mahood
Benjamin Woodman
Bennett Florence
Bennett Kirstiuk
Bernard & Susan Demers
Bernd and Wendy Gretzinger
Beth Querengesser
Betty Boake
Betty Lou Wier
Bev & Sherman Hanowski
Beverley Matthiessen
Beverley Spencer
Beverly Stachnik
Beverly Zweng
Bianca
Big City Auto n Truck Wash
Bill & Nan Horne
Bill and Darlene Schmidt
Bill and Sharon Taylor
Bill Chrapko
Bill Dawe
Bill Dryer
Bill Jobson
Bill MacKay
Bill McMullen
Bill Tonita
Blair Collins
Blair Cranston
Blair Neil Mc William
Blake Morris
Blue Family
Bo Collins
Bob & Ann Marie Thompson
Bob & Susan
Bob and Ida Baer
Bob Calder [Rev. Robert Rundle]
Bob MacDonald
Bob Palamarek
Bob Place
Bodhi Pancholi-Young
Boni Neufeld
Bonnie & Ken Hope
Bonnie Cochrane
Bonnie Trook
Bonnie Van Dalfsen
Brabant Bunch
Brad and Sue Johanson
Brad Bowyer
Brad White
Brad Wirachowsky
Braedyn Melnychuk
Brandi McGunigal
Brantley Florence
Braxton O'Neil
Brayden & Kaylin Pang
Brayden Minks
Breanna Lydia Gates
Brenda Barber-Otago Consulting
Brenda Cook
Brendan & Robin Hobal
Brendan Kelly
Brendon Jones
Brent Cembrowski
Brent Jacques
Brent Kossey
Brent Pumple
Brett Soprovich
Brian & Heather Kelly
Brian & Sandra Frost
Brian Banks
Brian Beresh
Brian Bianchini
Brian Edwards
Brian Hudson
Brian Parker
Brian Torrance
Brianna Jones
Brielle Melnychuk
Brinley's 16th
Brittaney Ward
Brittany
Brittyn Zacharuk
Brody Shandro Uditsky
Brooke McPherson
Brooklyn Dowty
Brooklynn McMillan
Bruce
Bruce & Sharon Workman
Bruce Bevan
Bruce Sembaliuk
Bruce Uditsky
Bruno Berwald
Bryan Huygen
Brynn Lobay
Brynn Nora Oma
Bryson Round
Bunny Martin
Bures Family
C. Patricia Uhlich
Caia Morris
Caitlin Ozum
Caleb U.
Cali Shandro Uditsky
Calla Abby
Callum Taylor
Calvin Carpenter
Calvin Hawkins
Cam & Janice McPherson
Cameron Beauvais
Cameron King
Candence Willis
Candice
Candis
Cara
Carey Opper
Carey Orkusz
Carl Gudmundson
Carl Swanson
Carla Duncan
Carlene Malychuk
Carly Porter
Carol Inglis
Carol Nelson
Carol Zylstra
Carole D. Vigsbol
Carolina Roemmich
Caroline
Caroll Dyck
Carolyn Gibbons
Carolyn Pratt
Carolynne Ross
Carrie Lechky
Carrie Sandboe
Carter King
Carter Oleksiw
Caryn Watt
Casey & Gail Jones
Casey Guidinger
Catherine Dunn
Catherine Garvey
Catherine Halpin
Catherine O'Reilly
Cathrine Husken
Cathy and Kirby Jabusch
Cathy Anne Pachnowski
Cathy Cartmell
Cathy Ellithorpe
Cathy Sobkow
Cecilia Lee
Celeste MacLaren
Celestine Montgomery
Celina
Chantal Duval
Chantele Jowsey
Charles Gerhart
Charlie
Charlie Zwozdesky
Charlize Stewart
Charlotte Coates-Potter
Charlotte Korner
Charlotte Morgan & Colin Buchana
Charlotte Willis
Charolette Smith
Chase Brown
Che Clarke
Cheryl and Dave Andrews
Cheryl McCartney
Cherylnn Pumple
Chloe Brunelle
Chloe Cettiga
Chris Peterson
Chris Sikora
Chris Spillios
Christel Rottach
Christie Barker
Christine Marsh
Christine Oleksiw
Christine Pompei
Christine Rapp
Christine Zwozdesky
Christophe Voegeli
Christopher Caruk
Cindy Bustamante
Claire & Bill Kirkland
Claire Henderson
Clara Brown
Clare Irwin
Clarice Hanson
Claudia Gauk
Cliff and Arlene McMillan
Clyde the Cat
Coady King
Cole Chauvette
Cole Jeroncic
Cole Randell
Colette Degenhardt
Colin & Sheena Wilbur
Colleen Buchanan
Colleen Goertz
Colleen Maykut
Colleen McKenna
Colleen O'Neill
Colleen Warren
Collin Opper
Colton Jones
Colton Pollard
Colton Rhett Adolf
Conner Patrick Whelan
Connie Parenteau
Connie Zalmanowitz
Connor
Corbin Dowty
Corporate Support Group Inc
Correlje
Corrie Zylstra
Cory McAuley Family
Courtney Dakin
Courtney Hunt
Craig & Bonita Brown
Craig & Karen Banks
Craig & Layla Baird
Craig & Roxanne Hawkins
Craig Curran-Morton
Craig O'Connor
Crome Family
Crystal Robinson
Crystal Willie
Cyndy-Lou Hancock
D & T Vercholuk
D. Zurbrigg
D&K Haworth
Dale & Patricia Johnson
Dale Christensen
Dale Mah & Family
Dallis & Chad Edie Happy Anniversary
Damin & Bev
Damon
Dan & Gill
Dan Kiryluk
Dani Goertzen
Dania & Klara
Danica Peterson
Daniel B
Daniel MacGillvray
Daniel Papirnik
Daniel Spelliscy
Daniel Wosar
Danielle Gajewski
Danielle Kitchen
Dannan
Danny Hoyt
Darcy & Dana McLeod
Darcy Twarog
Darlene Baillargeon
Darlene Krec
Darrell & Helen Dublanko
Darren Buma
Daryan Berard
Daryn and Patty Hobal
Dave
Dave & Janet Kerr
Dave Balascak
Dave Segatto and Debbie Pietsch
Dave Walker
Dave, Corinne & Lucas Warwaruk
David & Leslie Wray
David & Suedelle Baudais
David Andrew
David Corriveau
David Duggan
David Harbinson
David Koski
David Ogden
David Patterson
David Wickeberg
David Wright
Dawn Mason
Dawn Newton
Dawna Gilchrist
Dawson Jones
Daylene Round
Dayna
Deardre Cash
Deb & Bill Butler
Deb and Howard Burke
Deb Davison
Debbie & Gordon Hamilton
Debbie Streu
Debbie Thompson
Debby Baumann
Deborah Fern McKee Timmons
Debra Cook
Debra Redel
Debra Scott
Dee Karner
Del Dilkie
DeLuca Insurance
Denise Fenton
Dennis and Sharon Nowicki
Dennis Hutton
Dennis Mayhew
Denny May
Derek
Derek Gardyne
Derek Plehwe
Desiree Currie
Devere Hagan
Dexter Driedger
Diane & Lionel
Diane Davies
Diane Walker
Diann Bowes
Dianna Sperling
Dianne Kucher
Dianne Schmidt
Dianne Young
Dick
Dick Barr
Dick Curran
Dillon Simpson
Dinah Rogers
Dobson Family
Don & Ann Keech
Don & Deanna Goudreau
Don & Kim Wheaton
Don and Kathy Jesson
Don Cranston
Don Kashuba and Family
Don Mcfarlane
Don Nebo
Don Reimer
Don Williams
Don Zacharuk
Donald Breakwell
Donald Wolanick
Donna and Wayne Barker
Donna Barrett
Donna Coble
Donna Goertzen
Donna Montgrand
Donna Neuscheafer
Donovan
Doreen Gagnon
Doreen Neufeld
Doreen Sorochan
Doreen Wosar
Doris Mason
Doris Quinn
Dorland Family
Dorothy Scott
Dorothy Bilsborrow
Dorothy Haines
Dorothy Sande
Doug Bowers
Doug Maley
Doug Ringrose
Doug Silverberg
Doug Vokins
Douglas E. Batchelder
Dr Jakeway
Dr Vera Janjic-Watrich
Dr. Paul Greenwood
Dragon Family Grandchildren
Duart Berg
Dwayne Manchak
Dwayne Pohranychny
Dwayne Warren
Dwight & Gwen Hillas
Dylan Maksymic
Dyllis W
E Gregory
Easton Tattrie
Eckard DianeStrelau
Ed & Sue
Ed and Jane Jess
Ed and Karen Titanich
Ed Gibbons
Ed Krywiak
Ed Shultz
Edith Cronk
Edmonton Radial Railway Society
Edmunds 2020
Edward Shelenko
Elaine and Gary Golby
Eleanor Diggle
Eleanor Fulton
Elfriede Timmermann
Eli Zazulak
Elisa Voth
Elizabeth & Ken MacInnis
Elizabeth Barron
Elizabeth Krezanoski
Elizabeth Ling
Ella Cettiga
Ella Guirguis
Ella Hlus
Ella Matejicek
Ella Sikora
Ella Toledo
Elle Schwann
Elleonora Fett
Elliot Dupont
Elliott Miller
Ellis & Company
Ellis Renley Adolf
Eluned Smith
Elwood Hart
Emilia Justine Batty Chaves
Emily
Emily Hominiuk
Emily Kaminsky
Emily Korner
Emily Korz
Emily Warren
Emily Yukes
Emma & Grace Young
Emma Armstrong
Emma Hutchinson
Emma Ingram
Emma Zwozdesky
Emmeline Mossman
Emmett Brick
Emmett Samoil
Emsley Taylor
Enthusiastic Supporter!
Erbach Family
Eric
Eric Brandvold
Eric Pelletier
Erik Williams
Erika Barootes
Erin Hisken
Erin Kirkland
Erin Prenoslo
Erin Saralynn Johnson
Estelle Bryson
Esther Ohayon
Ethan Langer
Ethan Lauren
Eunice Belinsky
Eva John-Gladue
Evelyn Elizabeth Carol Smith
Evelyn Huff
Everett Litun
Evianne Thompson
Evita Ferreira
Evoy-Samson Family
Evy Stergiou
Ewan Alexander Malcom
Ewan Harding
Ewing/Wong family
F Stolk
Fairbrother Family
Falkbuilt Edmonton North
Faye Martin
Felix Rawson
Fern Lawrence
Fern Vanderwilk
Fernando
Fia Stobbe
Finnigan Harding
Florence Blaise
Floyd & Anne Derkat
FLT Contracting 2012
For Granddaughter Chloe
Fox Stickney
Fran and Jim Bisbing
Fran Armstrong
Fran Hrushowy
Frances Bastin
Frances Blakely
Frances Kallal
Frank Cockrall
Frank Johnson
Frank Lang
Frank Wissinger
Frans Slatter
Fred Korby
Freda Labonte
Frey Olefeldt
Friends of Holy Lucier
Fynnley Arlene Legev
Gail Byrne
Gail Gerrard
Gail Hartfield
Gale and Slobodian Families
Galina Gizowski
Gardenvale Holdings Ltd.
Garion Fuhr
Garret Randell
Garrett
Garry Ruhl
Gary & Adèle McCook
Gary Goulet
Gary Redmond
Gary Stepchuk
Gavin Thompson
Gay Maveety
Gayle Epp
Gayle Percival
Gene Goertzen
Gene Zwozdesky
George and Elaine Dowler
George and Judy Reynar
George Bilsborrow
George Dowdeswell
George Kraft
George Zawadiuk
Georgia & Caroline
Georgia Ashworth
Georgia Mae Spady
Georgina Murray
Gerald Kruger
Gerald O'Donnell
Geraldine Kroeker
Gerry & Barbara Sinn & Family
Gerry Schick
Gianpaolo Panusa
Gina Guirguis
Glenda McLaren
Glenn Kubish
Glenn Walmsley
Glenna Grykuliak
Glyn and Joan Thomas
Gogal Family
Gord Hay
Gorday Family
Gordon & Sandra McEwen
Gordon Affleck
Gordon Hrycun
Gordon Marsh
Gordon McLeod
Gordon Proudfoot
Grace Chomyshen
Grace Collins
Grace Gagnon
Grace Schwann
Graham Florence
Grandma Darlene
Greg Harding
Greg Klak
Gregory Marsh
Greyson Pumple
Gunner O'Neil
Guy Young
Gwen Paranchych
H & M Itterman
H.O. Palmer
Haddie Collins
Haley Carreiro
Haley King
Hallia Romanchuk
Hallie Ungarian
Hana Merrick
Hankins Family
Hannah
Hans Anielski
Hans Sharon Zylstra
Hans VanGinhoven
Happy 30th Anniversary
Happy Birthday Tom!
Harlan Fulton
Harper
Harper Lee
Harper Wolford
Harrison Kirstiuk
Harry Lyall
Harry Shapka
Hayden Grams
Hayden S.
Hayley Neuscheafer
Hazel Stewart
Heather & John Nickolchuk
Heather & Lyle Jubenvill
Heather Dockrill
Heather Flewwelling
Heather Forbes
Heather Hanson
Heather Holick
Heather Knox
Heather MacDermid
Heather Riberdy
Heather Riddel
Heather-Jane
Heather, Rob, & Odin Cooper
Heike Meyer
Helen & Fred Otto
Helen I Lees
Helen Wilgosh
Hennig Family
Henry Glennie
Henry Gongos
Henry Wolford
Herman Hamilton
Herta Jungling
Hilda M. Palmer
Holly Martell
Holly Mascioli
Howard Davidow
Howard Riddel
Hugh and Michelle McKay
Hunter Fleck
Huong Trac
Ian and Linda Fraser
Ian Gauk
Ian Glen
Ian Opper
Ilse
Ilyria Sorochuk
In Honor of Marc Quinn
In Honour of Mama Anna Nagy
In Honour of Margaret Erhardt
In Honour of Riley Kermack
In Honour of Shane McElhanney
In Loving Memory of Brenda Berthiaume.
In Memory of Ann Vivian Anderson
In Memory of Anne Lucyk
In Memory of Arthur Merrell-Lohse-Schuppli
In Memory of Bill & Gertie Henschel
In Memory of Bob Chalmers
In Memory of Bob Wowchuk
In Memory of Brett Edward Manz
In Memory of Bruce Schick
In Memory of Carl & Bernice Vig
In Memory of Carol Massie and Darin Pawsey
In Memory of Catherine Neville Manson
In Memory of Christopher Atkin
In Memory of Dad, Don Felgate, Love Corinne Wiseman
In Memory of Dale Coble
In Memory of Dan Culjat
In Memory of David Clyton Bremer
In Memory of Dianne Stewart Sarah & Emily Stewart
In Memory of Donna Chovanec
In Memory of Donna Osterhout
In Memory of Ed & Liz Hauck
In Memory of Elaine Parker
In Memory of Forbes Osterhout
In Memory of Frances Rampling
In Memory of Gary Woolridge
In Memory of Grandpa Arthur Schumacher
In Memory of Heather McKie
In Memory of Jacqueline Dawn Sainsbury
In Memory of James Alexander Milligan
In Memory of James Schuppli
In Memory of Jennie Babie
In Memory of Jerry and Sophia Vlassopoulos
In Memory of Joe Kieser from his Girls
In Memory of John Ayre
In Memory of John Ayre (A&O)
In Memory of John Close
In Memory of John E Hart
In Memory of John Ramoutar. Your light still shines brightly on us all!
In Memory of John Roche
In Memory of Kenneth Gatenby
In Memory of Larry & Clara Schumacher
In Memory of Laurie Fishburne, Fishburne's Truck Service, from the Family
In Memory of Lawrence James Milligan
In Memory of Lois & Ed Bergot
In Memory of Lois Brausen
In Memory of Margo Ernst
In Memory of Marnie-Ann
In Memory of Martin & Phyllis Kopchia
In Memory of Mary Solovenko
In Memory of Maud Brosius
In Memory of Mom & Dad
In Memory of Mom, Dad, Chris & John
In Memory of my friend Marg Korby
In Memory of Nancy McLennan
In Memory of Neil G Charleson
In Memory of Otto Glubrecht
In Memory of Patricia E. McFadyen
In Memory of Paulette S. Carter
In Memory of Perry Baird, Sutton, Kherington
In Memory of Philippe Dumontier
In Memory of Raymond A.Boutin
In Memory of Roseanne Jakubec
In Memory of Ruth Osterhout
In Memory of Sam & Gladys Stasiuk
In Memory of Sam & Olga Hryniw
In Memory of Samuel Rouleau
In Memory of Sandy Sather
In Memory of Scotty
In Memory of Tamara Favaro
In Memory of Terry Netterfield
In Memory of Uncle Don Felgate, Love Bob Felgate & Lydia Andrews
In Memory of Vayda
In Memory of Walter Erhardt
In Memory of Warren Osterhout
In Memory of Wendy Babie
In Memory of Wendy Jones
In Memory of Wendy Reddington
In Memory of William Babie
In Memory of Willy Lehmann
Inez Schafer
Ingram 5
Ingrid Dietzen
Ingrid Neitsch
Io
Irene Omoe
Iridal Fuhr
Irma Rowlands
Irvin Krezanoski
Isa
Isaac Miller
Isaac Pumple
Isabell Frerichs
Isabella Bustamante
IsabellaTrumbley
Isabelle & Luna Lee
Isla May Grammer
Isla Stewart
Ivonne Martinez
Ivy
Ivy Gouldhawke
J Spurr
J. McLaughlin
J/M Watson
Jack
Jack Ballash & Family
Jack H.A. Mackenzie
Jack Manson
Jack Zylstra
Jackson
Jackson S.
Jacob Guidinger
Jacob Hatch
Jacob Koski
Jacqueline Rishaug
Jadene & Ronny
Jake Oleksiw
Jake Wierzba
James & Tammy Rennie
James Bradshaw
James Dale
James Saunderson
James Wheatley
James Wolfe
Jamie
Jamie Cox
Jamie Lamb
Jamie McIntosh
Jan & Steve Chateauvert
Jan Aboussafy
Jana Merrick
Jane Bereznicki
Jane Clerk
Jane Fedorak
Janelle
Janelle Gerrits
Janelle Marshall
Janet & John Bennett
Janet and Doug Wass
Janet Berezowsky
Janet Stewart
Janice Adamson
Janice Bossmin
Janice Grabler
Janice Harrington
Janice McGregor
Janis MacLennan
Janita Burgess
Jared Toledo
Jared Uditsky
Jason Finley
Jason Huls
Jason Mills
Jason Murray
Jason Opper
Jason Soprovich
Jasper Bryson
Jasper Gilbert Cettiga
Jasper H. Hoess
Jay North
Jayden Baker
Jean Crozier
Jean Mah
Jeanie McDonnell
Jeanne & Stan Lucky
Jeanne Annett
Jeanne Gaspari
Jeanne Korby Gaspari
Jeannette Ellis
Jeannie Dominey
Jeff
Jeff & Michelle Robinson
Jeff Andersen
Jeff Bryson
Jeff Gonneville
Jeff Little
Jeff Mann
Jeff Pumple
Jeffrey Bryson
Jenafor Andel
Jenn Webber
Jenna Adelaide Whelan
Jennifer
Jennifer Cockrall
Jennifer Cranston
Jennifer Hocking
Jennifer Hodge
Jennifer Oakes
Jennifer Semchuk
Jennifer Shelley
Jennifer Smith
Jennifer Walton
Jenny Adams
Jerry Cooper
Jerry Werhun
Jessica Hoffman
Jessica Mueller
Jessica Pumple
Jillian Pedrick
Jim & Adeline Lemiski
Jim & Pauline Drinkwater
Jim & Susan Berrisford
Jim & Suzanne Adams
Jim & Terry Schaefer
Jim and Elvera Darwish (Grandma/Grandpa)
Jim and Terri Potter
Jim Dhillon
Jim Watt
Jo-Ann Giles
Jo-Anne Johnson
Joan
Joan Goldstein
Joan MacDonald
Joanne Currie
Jocelyn Saunders
Jock
Jody H.
Joe Soper
Joel Allen
Joel Baillargeon
Joel Pumple
John & Jane Holmlund
John & Lora Walter
John & Lorraine Taggart & Family
John & Marlene
John & Norma O'Connor
John A Burton
John and Lorraine Taggart
John Ayre
John Beamish
John Boerefyn
John Burton
John Dyck
John Henderson
John McIvor
John Moore
John Olson
John PHILIP Moore
John Scrimger
John Sieffert
John Tabor
John. F. Holowchak
Johnston Research
Jolie Erick
Jon Angevine
Jon J.
Jonathan Avrimidis
Jonathan Eustace
Jonathan Hazenberg
Jord Round
Jordon Young
Jose DeMelo
Joseph Whitlow
Josephine Karpyshyn
Josh and Michele Miller
Josh Gagnon
Josh Law
Joshua Moore
Joshua Whitlow
Joy Storey
Joyce Chan
Joyce English
Joyce Keller
Judi Kendall
Judith and James Flett
Judith Friedman
Judith McTavish
Judith Miller
Judith Track
Judith Watson
Judy & Bob Carwell
Judy & Sid Koopmans
Judy Heilik
Judy Milton
Julia Toledo
Julianna Nagy
Julie Russell
Juniper Harding
Justin Cartmell
Justine Barber
Justine McBain
JWK
K R Duncan
Kael Elford
Kaiden Greening
Kailey Smith
Kaitlyn Moore
Kaitlyn Mueller
Kaitlyn Power
Kaleb
Kalene Stone
Kalie Duquette
Kamryn Perreault
Kara Robinson
Karen
Karen & Mont Levy
Karen & Rob Petrovic
Karen and Larry
Karen Arndt
Karen Boschee
Karen Collins
Karen Johnson
Karen Marciniuk
Karen Miller
Karen Olson
Karen Saban
Karen Slade
Karen Soprovich
Karim & Keyan
Karis Dimas-Lehndorf
Karl & Lisette Soo
Kasey and Janice Kozicky
Katherine Florence
Katherine Roche
Katherine Sadovia
Kathleen Elliott
Kathleen Gillett
Kathleen Semple
Kathy & John Prusakowski
Kathy Hewitt
Kathy House
Kathy Howlett
Kathy Huls
Katie B. and Dan
Katie Mabbutt
Katie Manchak
Katie Saunders
Katie Walker
Katrina Neufeld
Katryna & Lana
Katya Makowsky
Kay Leicht-Gordon
Kay Place
Keith Mowat
Keith R. Spencer
Keith Wylie
Kellen Hall
Kelly Anderson
Kelly Moscrip
Kelly Newnham
Kelsey Dimitroff
Ken Hakes
Ken Harrison
Ken Lewis
Kennedy Simpson
Kenneth & Linda Harrison
Kenneth A. Anholt
Kenneth Goble
Kenzie
Keoma Duce
Kerri Kiryluk
Kevin and Susan Smith
Kevin Gutsch
Kevin Peters
Kevin Shingatok
Khael Van Brabant
Khim & Kevin Lee
Kianna Rose Fleming
Kiara-Lynn Parent
Kim Brezinski
Kim Butters
Kim Graf
Kim Ho Mah
Kim MacDonald
Kim Nadeau
Kim Wheaton
Kimberly Reschenthaler
Kira Kirkland
Kira Younghusband
Kirstein Family
Kirsten Chiesa
KJ Potter Mechanical
Klara Merrick
Korey Butters
Kris U
Krista Cooper
Krista Searle
Krista Shandro
Kristi Bateman Family
Kristin Driessen
Kristin Howlett
Kristina
Kristina Sikora
Kristy Potter
Krystal Zwozdesky
Kuzik Family
Kyla Schell
Kym and Kurt Schreiner
Lachlan C. Mackenzie
Lacy
Laird & Lady Stewart
Lana Hudon
Lane Lisitza
Larry & Beverly MacInnis
Larry & Jane Hill
Laura Chalupa
Laura Deblue
Laura Jehn
Laura McIlveen
Laura Proudfoot
Laurel E Redfern
Laurel Korby
Laurel Yukes
Lauren Mintoff
Laurence & Wendy Barry
Laurie Beggs
Lawerence Romanick
Lawrence Lemieux
Lawrence Pumple
Layla Parker
Leanne O'Neil
Lee & Kyla Schell
Lee Schell
Lendal Torrance
Lennox Norby
Lenora Deering
Leo Burgess
Leo Frank
Leo Stickney
Leon Robson
Leonard Swanson
Leroux Family.
Les Soprovich
Les Wiegand
Lesley Tsuruoka
Leslie Mcglennon
Lester & Teresa Robinson
Lewis & Kim Lee
Lexi and Zack
Lexie & Hamish Thomson
Lexie Pumple
Liam Brown
Liam Robinson
Liam Sorokan
Lianne Dowty
Lili Huang
Lillian Mahood
Lily Bamford
Lily Collins
Lily Nguyen
Lily Taylor Jenkins
Lily Toledo
Lincoln Ho
Linda Bridges
Linda Candler
Linda Fraser
Linda Gordon
Linda O'Farrell
Linda Pachnowski and Gerry Harward
Linda Payne
Linda Richards
Linda Slater
Linda Stollery
Linda Youell
Lindsay & Linda Uniat
Lindsay Cox
Lindsay Frazer
Lindsay Johnston
Lindsey Karas
Link Nebeker
Linus Popek
Lisa Brunelle
Lisa Henderson
Lisa Korby
Lisa Miller
Lisa Stewart
Liz Gray
Lizzie Sikora
Llyod Potter
Logan Baines
Logan Easton
Logan Krysa
Logan Liboiron
Lois Hawkins
Lois Love
Lois MacKay
Loiselle-Oikawa Family
Lon Marsh
Loretta Barron
Lorna Hoey
Lorna Thomas
Lorraine & Gordon McAuley
Lorraine Belcourt
Lorraine From
Lorraine Kirstein
Lorraine Kruper
Lorraine Quilliam
Lorraine Rocque
Lorraine Vetsch
Lorretta Klein
Louie Elford
Louise and Bob Patrick
Louise Croome
Louise Hayes
Louise McGillivray
Louise Mifflin
Louise Schaurete
Lowell Vaughan
Luc Dumas
Lucas Gauk
Lucas Mair
Lucy and Desmond
Lucy McMullan
Luke & Lana Saunders
Lyla Norby
Lyn Roach
Lynn & Doug Orriss
Lynn & Paul Kirkland
Lynn & Stephen Mandel
Lynn Skillen
Lynn Smith
Lynne Bigam
Lynne Hickey
Lynne Siddle
Macie
Maddy & Keiran Baht
Madeline Verhappen
Madisyn Dowty
Magda Varsanyi
Maggie Ungarian
Maia Hatch
Maia M. Hoess
Makena Maksymic
Makenna
Malcolm Hall
Malek Taha
Malone
Mama Roberta Malin
Marc Oleksiw
Marc Pumple
Marcia Bercov
Marg Korby
Marg's Mission
Margaret (Peggie) Hughes
Margaret & Glenn Sharples
Margaret Banks
Margaret Booker
Margaret Cusveller
Margaret E. Goebel
Margaret Hislop
Margaret Schatrowski
Margaret Schwartz
Margaret Van de Pitte
Margaret Wozimirsky
Margaretha
Marge Round
Margie King
Margot Glennie
Margot Henderson
Margot J. Thomas-Berry
Margret Schubert
Maria Kowalczewska
Marian Sinclair
Marianne Buerger
Marie
Marie Wowchuk
Marilyn & JP Deblue
Marilyn Bailer
Marilyn Glenn
Marilyn Ogrodnick
Marilynn Fogwill
Marina Perilli
Mario & Margaret Min
Mario Glass Inc.
Mario Raymond
Marion Baker
Marion Beile
Marion Palamarek
Marion Zerr In Memory of Phil Zerr
Marjorie Bencz
Mark Armstrong
Mark Bernard
Mark Broan
Mark Brunelle
Mark Deblue
Mark Feuerbach
Mark Makowsky
Marla J. Daniels
Marla Miller
Marlee
Marlene Kirwin
Marlene Ryckman
Marshall Laibida
Marshall Proudfoot
Mary
Mary Catharine Macdonald
Mary Crawford
Mary Johnson
Mary Morgan
Mary Smolis-Hunt
Mary Woodhead
Mary-Anne Crum
Mary-Jo Williams
Mary, Leo and Declan Davis
Mataya Saunders
Mathew Ogden
Matt
Matt & Crystal Johnson
Matt & Jodi Min
Matt Fraser
Matt Saunders
Matt Squire
Mattco Engineering Solutions
Matthew Brown
Matthew Cartmell
Matthew Goebel
Matthew Kiryluk
Matthew Koski
Matthew Kramer
Matthew Ozum
Matthew Shaw
Max
Max Hansen
Max Min
Max Zazulak
Maxine Corliss
Maxwell
Maxwell Lohner
Maya Lohner
Meg & Brian Vail
Megan Walker
Meghan Brunelle & Adam
Melissa Florence
Memories of our 1st Father's Day
Memory of Carol Perrin
Merle Taylor
Merlin/Cheryl Mittelstadt
Meron Manchak
Merrilyn Klompas
Mia Coco
Mia Hiscock
Mia Seltenrich
Michael & Christopher Fletcher
Michael & Jenn Duchcherer
Michael and Beverley Baboneau
Michael Archer
Michael Cockrall
Michael Craig
Michael Curran
Michael Hartley
Michael Hukalo
Michael Lohner
Michael Paull
Michael Peters
Michael/Sandy Gillis
Michal Kaliszuk
Michel & Debbie Lamoureux
Michel Mercanton
Michele Dagneault
Michele Verhappen
Michelle Chychrun
Michelle Devlin
Michelle Foster
Michelle Jeannotte
Michelle Laing
Michelle Murphy
Michelle Proulx
Mike & Cyndi Rowlands
Mike & Joan Krywiak
Mike Bianco
Mike Cooper
Mike Taylor
Mike Uebell
Mike Yasinski
Mike Yez Family
Mila Matejicek
Milan Taha
Miles Jeroncic
Misha Taylor
Miss Minnie
Mitch
Mitch Sabourin
Moira Sacks
Moira Jones
Molly Feagan
Mom & Dad
Monica Bennett
Monita Chapman
Morgan Ward
Morley & Patricia Suitor
Morrel Wax
Mullen
Murrah Koch
Myron Borys
Myron Zwozdesky
Nada Bremness
Nadine Mulde
Nana and Papa
Nancy & Andrew Whistance-Smith
Nancy and Mark Darwish
Nancy Cheng
Nancy Cranston
Nancy Galambos
Nancy Manchak
Nancy Nimmon
Nancy Sorensen
Natalia Wass
Natalie R Edwards
Natalie Whitlow
Natalka Faryna
Nathan
Nathan & Sienna Ceresa
Nathan and Nicholas Moger
Nathan Carreiro
Nathan Gagnon
Nathan McAuley Family
Neal & Cate
Neil
Neil McBain
Neill Fitzpatrick
Nero Miller-Rees
Ness
Nick Hirschmann
Nick Impey
Nicola Tyler
Nicole Bouclin-Graves
Nicole Gliener
Nicole Power
Nicole Woodman
Nicolette Saina
Nigel G.M Cherian
Nikki Anderson
Niko Langdon
Nina & Happy Johnson
Nina Pumple
Noah Hatch
Noah Litun
Noah Miller
Nora Min
Nora Van Brabant
Nord Family
Norm & Dianne Johnson
Norm Ferguson
Norma J Downey
Norman Mitchell
Norton Family
Nova Laurin
Nova Nebeker
Octavia Pumple
Okerman's
Oksana Gunderson
Olga Wolanick
Olive
Oliver Donald Carter
Oliver Dunthy
Oliver Fraser
Oliver Rawson
Oliver Smith & Company
Olivia
Olivia Chomyshen
Olivia Kramer
Olivia Lily
Ollie Van Brabant
Orlean Moran
Orlena Shew
Orley
Orysha
Oscar David Ochocki
Ossi Olefeldt
Owen & Sylvia Kother
Owen McTavish
Owyn Williams
Pam Blakely
Pam Puddicombe
Pansy Angevine
Papa Dave Olsen
Pat Hagen
Pat McGeachy
Pat Russel-Gilbertson
Pat Russett
Pat Wolanick
Patricia Goertz
Patricia Warren
Patrick & Aldo
Patrick & Celine Chung Wing
Patrick Gibson
Patrick Mahood
Patti Daye
Paul Altrogge
Paul Dunn
Paul Harris
Paul Henderson
Paul Milford
Paul Swanson
Paula Coliton
Paulette Antosh
Peggy Wudel-Anderson
Penelope Little
Penny Hovis-Suwala from Natasha, Patrick, Heidi Hovis
Penny Lightfoot
Perry G
Pete U.
Peter & Aline Pang
Peter Brunelle
Peter Graham
Peter Hlus
Peter Loney
Peter Neuscheafer
Peter Wilkes
Phaneuf Family
Phil and Bev Warner
Phil and Tina Lefebvre
Phil Roy
Philip Wertzler
Pip Martin
PNR RailWorks Inc.
Probus Club of South Edmonton
Quinn DeLong
Rachel Brunelle
Rachel Caruk
Rachel Gauk
Rachel Power
Rae & Carol Allen
Raeann
Raffaele Papaianni
Ralph Johnston Family
Ralph Omoe
Ramsey Management & Consulting Co. LTD.
Randall Vik
Randy & Nancy Yatscoff
Randy Kilburn
Rasmus
Ray & Cindy Hamilton
Ray F. Lemieux
Ray Seibert Family
Ray Tomcej
Ray Zhang
Reade Family
Rebecca Lysay
Reese King
Regan and Susan Berry
Reggie
Reid Andrew Mc William
Reid Lobay
Renée Williams
Renihan
Renzo Pieracci
Rex Boake
Reynold Wosar
Rhonda Rosychuk
Riana Cartmell
Ricardo Sandoval
Richard & Laurie Guest
Richard A McFarlane
Richard Gil
Richard Michael Mah
Richard Ouellette
Richard Phaneuf
Richard Sellers
Ried Jones
Rienk Mulder
Riley Simpson
Riley Steel & Mia Hills
Rita Delongchamp-Osborne
River City Events
Riyaz Sharan
Rob & Ursula O'Neill
Rob and Debbie Elliott
Rob Garraway
Robert & Brandy Graesser
Robert & Ines McGowan
Robert & Wendy Mang
Robert Camarta
Robert Jones
Robert Matejicek
Robert McMullen
Robert Mitchell
Robert Pond
Robert Scholtz
Robert Stiegelmar
Roberta Breakwell
Roberta Grynoch
Roberta Harding
Roberto Alas
Robin and David Marcus
Robin Mah
Robyn Housworth
Robyn Jacques
Rod Karius
Roger & Kerry Turnell
Roger Allen
Roger Barron
Roger Holub
Roger Hutlet
Rogers McLean Shaw Insurance Brokers Ltd
Romy Hansen
Ron & Betty Quinn
Ron Medland
Ronald & Linda Savard
Ronald Eggen
Ronald Gilbert Spasoff
Ronald Hahn
Ronald Norton
Ronda Goulden
Rory
Rosanda Djukich
Roseanne Evans
Rosemarie Krupa
Rosetta Sorochuk
Rosie
Rosie Min
Rowan Tipping September 27, 2021
Rowyn Lehti
Roxanne Boston
Roy & Barrie
Roy & Carol Brainerd
Roy & Donna Stasiuk
RTEZ, plus S and P
Ruby Swanson
Rudy Kaus
Russ and Johann Mann
Rusty Brozinsky
Ruth Hrycun
Ruth Morrow
Ryan Wass
Ryan Young
Rylee Burk
Rylee O'Neil
Rylee Perreault
S. Matter Family
Sachin & Rajan
Sally Lore
Salwa & Dwayne Tarrabain-Samycia
Sam Kompch
Sam Wong
Samantha Gagnon
Samara Dyck
Samuel Brunelle
Samuel Koplowicz
Samuel Pedrick-Nadeau
Samuel Young
Sandi Harpham
Sandra & Bill Shores
Sandra Johnston
Sandrine Pollock
Sandy Roy
Sandy Wolanick
Sarah and Steve Robinson
Sarah Hamilton
Sarah Kiryluk
Sarah Krysa
Sarah M
Sarah McArthur
Sarah Moore
Sarah N. Stepney
Sarah Stewart
Sari Schiff & Abraham Peliowski
Saule Russell
Scott and Maurya
Scott Graham
Scott James Farley Teanby
Scott Johnson
Scott Smulski
Scott Wachowich
Sean
Sean & Rhonda McCurdy
Sean Woods
Sebastian Diggle
Seibel Family
Selena DeMelo
Selene Tash
Selma Gartner
Serge Lee
Seth Cooper
Shannon Darvill
Shannon Tenney
Sharla & Mark Madsen Family
Sharlene Rutherford
Sharon Abbott
Sharon Carline
Sharon Ferguson
Sharon Hobden
Sharon Keller
Sharon Shirt
Sharon Siga
Sharon Van Meer
Shauna Harrison
Shauna Kennedy
Shauna Scott
Shawn Alexander
Shawn Deblue
Shawn McDonald
Shea Pollard
Sheila
Sheila Holzer
Sheileigh Mann
Sherri and Mark
Sherri Carriere
Sherry Bannister
Sheryl Koski
Shevaun Little
Shirley & Darcy Hale
Shirley Evans
Shirley Gifford
Shirley Short
Sienna & Stella Shines bright
Simon & Finn Taylor
Simon Cheng
Siri Olefeldt
Skip & Holly Pickle
Skutle Family
Skylab Welding Ltd
Snider Family
Sofia El-Dick
Sonya Stasiuk
Sophea Schnider
Sophia & Heston Williams
Sophie O'Neil
Sophie Schmidt
Southern Auto Body Inc
Sparkle Steeves
Spencer
Spencer Henderson
Spencer Stobbe
St. Davids Welsh Society of Edmonton
Stacey Bissell
Stanton Hooper
Starr Donaldson
Stephanie and Michael Hendin
Stephanie Poitras
Stephen F. Voogd
Stephen Gauk
Stephen Greenhalgh
Stephen Halasz
Stephen Moore
Steve Hoshowski
Steve Ricketts
Steven Bilodeau
Stuart and Lisa McCormick
Sue Currie
Sue Maciejko
Susan & Chris Carlyle
Susan Agrios
Susan Creviston
Susan E. MacDonald
Susan Hoven
Susan Johanson
Susan Lawrence
Susan McGillivray
Susan Minsos
Susan Wiese
Susan Willis In Memory of Gladys Willis
Susan Wright
Suzanne & David Connell
Suzanne Beaulne
Sydney
Sydney and Colby Reddon
Sydney Brunelle & Sheldon
Sylvia Krogh
Sylvia R Burton
Sylvie (Bean) Kalinowski
Tamara Owchar
Tammy Watz
Tania Mysak
Tanice & Jim Vanderwal
Taras Wachniak
Taylor Plican
Ted & Constance Usselman
Ted & Kelsey Congratulations on the birth of Gregory!
Ted Berry
Tegan and Declan
Tennille Hornbeck
Teresa Beauvais
Teresa Haspeck
Theresa Sarnecki
Ternovetsky Family
Terrance Kulasa
Terrance Stewart
Terri Gregory
Terry & Milly Mereniuk
Terry Carson
Terry Davidson
Terry Fikowski
Terry Howlett
Terry Poth
Terry Yez Family
Terry, Cathy & Joey Backewich
Tessa Hornbeck
Tessa Korby
The Allen Family St. Albert
The Allen-Sasges Family
The Andel Family
The Bekavac's
The Blimke Family Foundation
The Chwyl Family
The Conrad Family
The de Wit Family
The DeMelo Family
The Estate House by Gorman & Koski LLP
The Fedoruk Family
The Fetter's
The Hastings Family
The Hogson Family
The Irving Family
The Kessir Family
The Lakusta's
The Larson Family
The Lemaire Family
The Lywood Family
The Miller Family
The Mills Family
The Moroz Family
The Morrison Family
The Nasseri Family
The Normand Family
The Panchuk Family
The Queen Elizabeth CHS Class of 1979
The Rolfson Family
The Rowbottom family
The Stobbe Familia
The Sweet Family
The Ushko's
The Wass family
The Waugh Family
Theo Rey Adolf
Theodore
Theodore Diggle
Thomas & Erika Madsen
Thomas Baumann
Thomas Dombrosky
Thomas G Moore
Thomas Warren
Thora McCulloch
Tiea Maria
Tiffany Hornbeck
Tiger Family Fund
Tim Cartmell
Tim George
Tim Marriott
Tim S.
Tim Spelliscy
Tina Kraft
Tina Turmaine
To the Memory of Our Only Child Calum Blár Whytock
Todd Uditsky
Tom & Brenda Rothwell
Tom Collier
Tom Greenwood-Madsen
Tom Kootstra / Grandpa
Toma Makowsky
Tony Franceschini
Tony Prsa
Tony Thibaudeau
Tony Turner
Tracey Brown
Tracey Comeau
Tracey Vavrek
Traci Austen
Tracy Brunelle
Tracy Cox
Tracy Macdonald
Trae Camila
Travis Baugh-Allen
Tregan Torrance
Trent Kirkey
Trevor Cranston
Trevor Popek
Tricia Murray
Trina Uwiera
Tristan Pedrick-Nadeau
Trudy & Carey Ewanik
Trudy Grabner
Trudy Pederson
Twyla Fortier
Tye Dootson
Tyler Barton
Tyler Ozum
Tyson Duquette
Val Ruske
Valentina
Vanessa
Vanja Taha
Vera Hawkins
VETS Facility Services Ltd.
Vicki Funston
Vicki Sabourin
Vicki Susan Love
Vicky Grabb
Vicky Smith
Victor
Victoria & Joseph Vaitkunas
Victoria and Stephanie Barnay
Victoria Patrick
Victoria Warren
Victoria Watt
Vienna Little
Violet Lyall
Vivian Simmonds
Vivien Pumple
Vivienne Watt
W.D. Armstrong
Wade Hartel
Walter & Joyce Craft
Watson Family
Wayne & Sandee
Wayne and Jackie Hobal
Wayne Florence
Wayne Krys
Wayne Murray
Wayne Norton
Wayne W
Wayne Wielgan
Wendell James
Wendy Antoniuk
Wendy Brunelle
Wendy Marshall
Wendy McDonald
Wendy McGuigan
Wes Stewart
Weston Van Brabant
Weston Young
Westworth family
Wilkie Family
Will
William & Sandra Dingey
William A. Gibbard
William Cackett
William Card
William Colvin
William H. Gobel
William Hatch
William Kobitowich
Wilson Family
Winnie Yiu-Young
Wyatt Liboiron
Xavier Videla
Yolanda Kuhn
Yolande Desrosiers
Yvonne Marie Laboucane
Yvonne Marsh
Zach Squire
Zachary U.
Zoë Sellers