Help us raise $1 Million to Light the Midway at Fort Edmonton Park!
Buy a symbolic Bulb and be part of lighting up a world-class, historical attraction in Edmonton.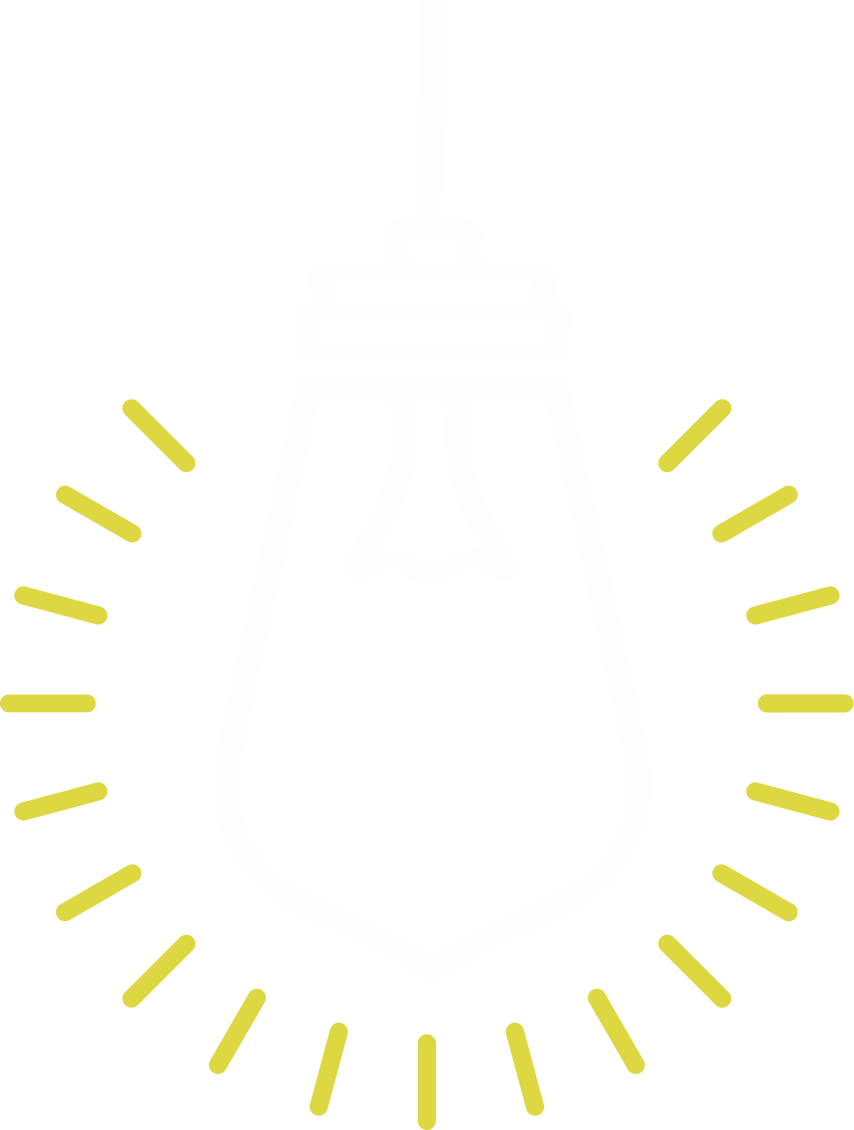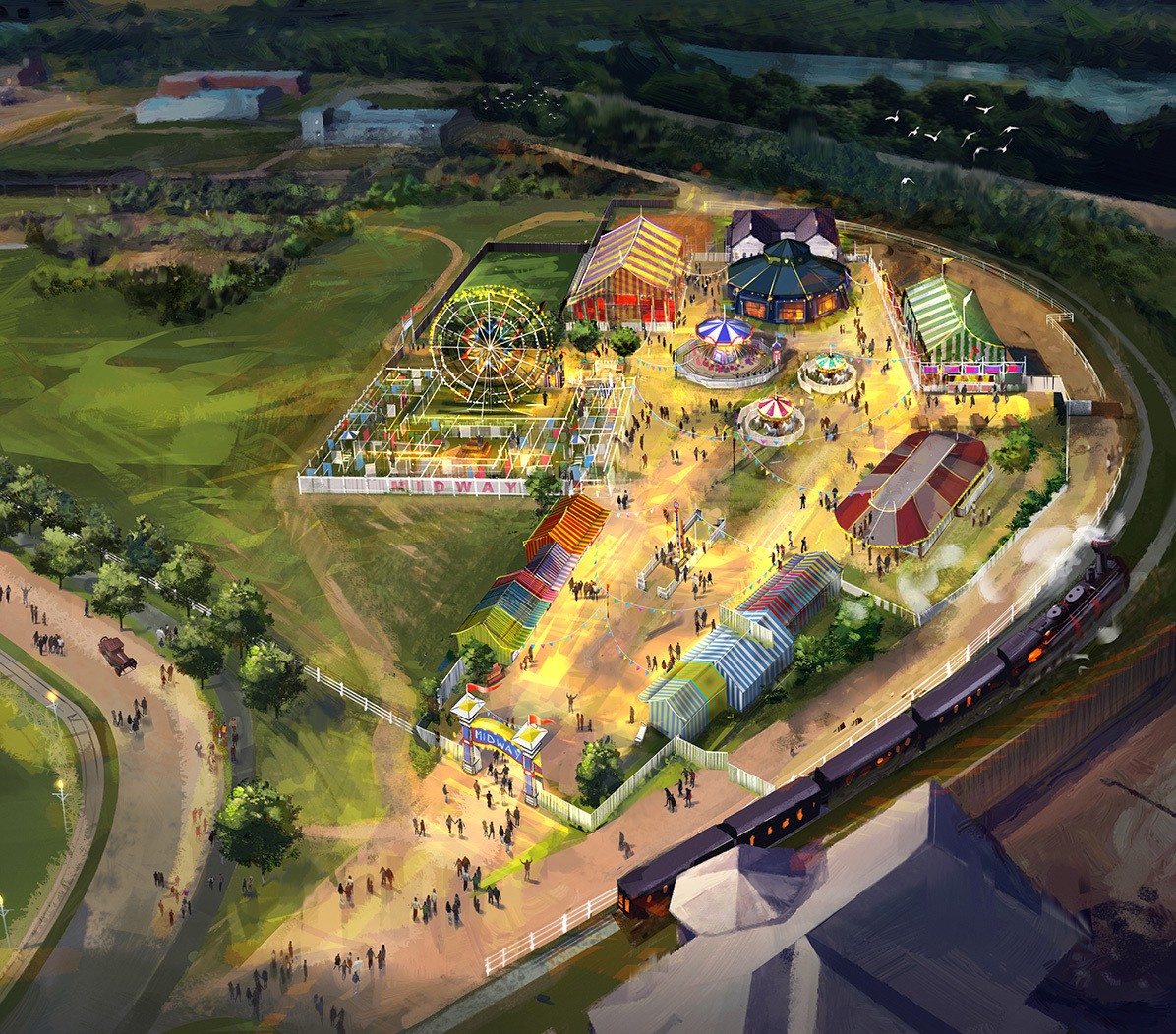 Fountain Tire presents Light the Midway with Fort Edmonton Foundation!
Something amazing is happening in Edmonton's River Valley! Fort Edmonton Park is expanding to create a world-class, internationally acclaimed living history experience. The Park will re-open in 2021 with the expansion of the 1920's-style Midway, as well as a brand new Indigenous Peoples Experience, a new front entry plaza, guest services area and  many more enhancements. 
As part of this incredible project, the Fort Edmonton Foundation is raising money to support expansions and enhancements to the historical Johnny J. Jones Midway. Help us reach our goal of $1 Million to light up the midway and keep it bright for years to come!
You can buy symbolic bulbs for yourself, your children or grandchildren! Dedicate a bulb in honour or memory of someone special. Give a bulb as a unique gift. Tell us who you are buying your bulb for and we can provide you with a commemorative certificate with their name on it. 
Donate Now!
Be Part of Igniting the Spirit of the Edmonton Community! 
Historical midways are known for being illuminated by lights – from overhead strings, to dazzling lights on rides, to brightly lit stalls and games. Built to recreate the midway at the 1920's Edmonton Summer Exhibition, the 1920s Johnny J. Jones Midway will feature:
a bigger Ferris wheel;
life-size maze;
games alley;
funhouse;
a mysterious Cabinet of Curios exhibit;
and much more!
We are inviting Edmontonians to help us Light the Midway at Fort Edmonton Park by buying symbolic bulbs. It is going to be a historic moment in Edmonton's River Valley when the Midway lights up for the first time in 2021 and stays illuminated for everyone to enjoy! 
The new Midway at Fort Edmonton Park will be Powered by Community! 
There are 20,000 lights that need to be illuminated throughout the Midway including the games and rides. There are many ways you can help us Light the Midway:
Buy a bulb for you and your family members
Dedicate a bulb to a loved one
Donate a bulb in memory of a friend
Gift a bulb to celebrate a birthday
Fundraise individually or as a team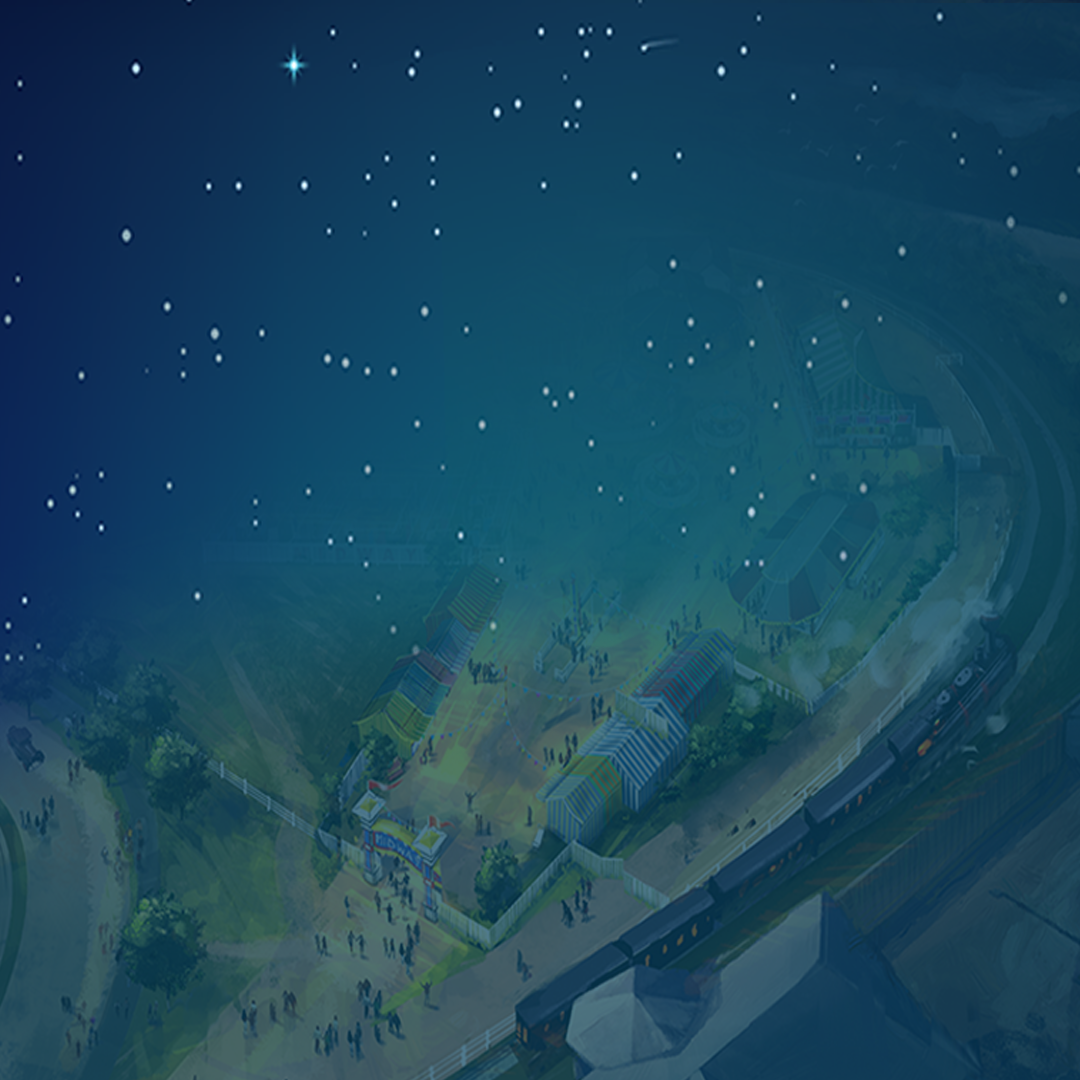 Join Our Light the Midway Luminary Fundraising Team!
Help us achieve our goal by joining our Luminary Fundraising Team. Set up your own individual or team fundraiser and challenge your friends, neighbours and coworkers to buy a bulb, string of lights or even illuminate an entire section of the Midway. Create fundraising challenges or get the youth involved in their own fundraisers. There are awards for the top fundraising teams (adults and youth) and rewards for reaching donation milestones.
Help us Fundraise!

Awards
Top participants, teams and more. In recognition of your hard work, we will present a number of fundraising awards for teams, individuals and youth.

Rewards
Rewards for fundraising milestones including rewards for participants who've reached specific goals.

Fundraising Tools
Fundraising ideas, social media assets, posters and more!
We want to help you be successful in the fundraising for Light the Midway.

Let's work together to Light the Midway and keep it bright for years to come!
We look forward to bringing light to the heart of Edmonton and our residents and visitors.
You will receive a charitable tax receipt for your donation.
If you would like to gift a symbolic bulb to someone special, or dedicate it in honour of a loved one, we can provide you with a certificate with their name on it. Please click here to provide us with instructions or fill out the form below.
---
CONTACT US
Need more info about the Light the Midway campaign? We would love to help! Please fill out the form if you have questions and one of our Luminary Leaders will respond soon.