Light a Bulb
School Challenge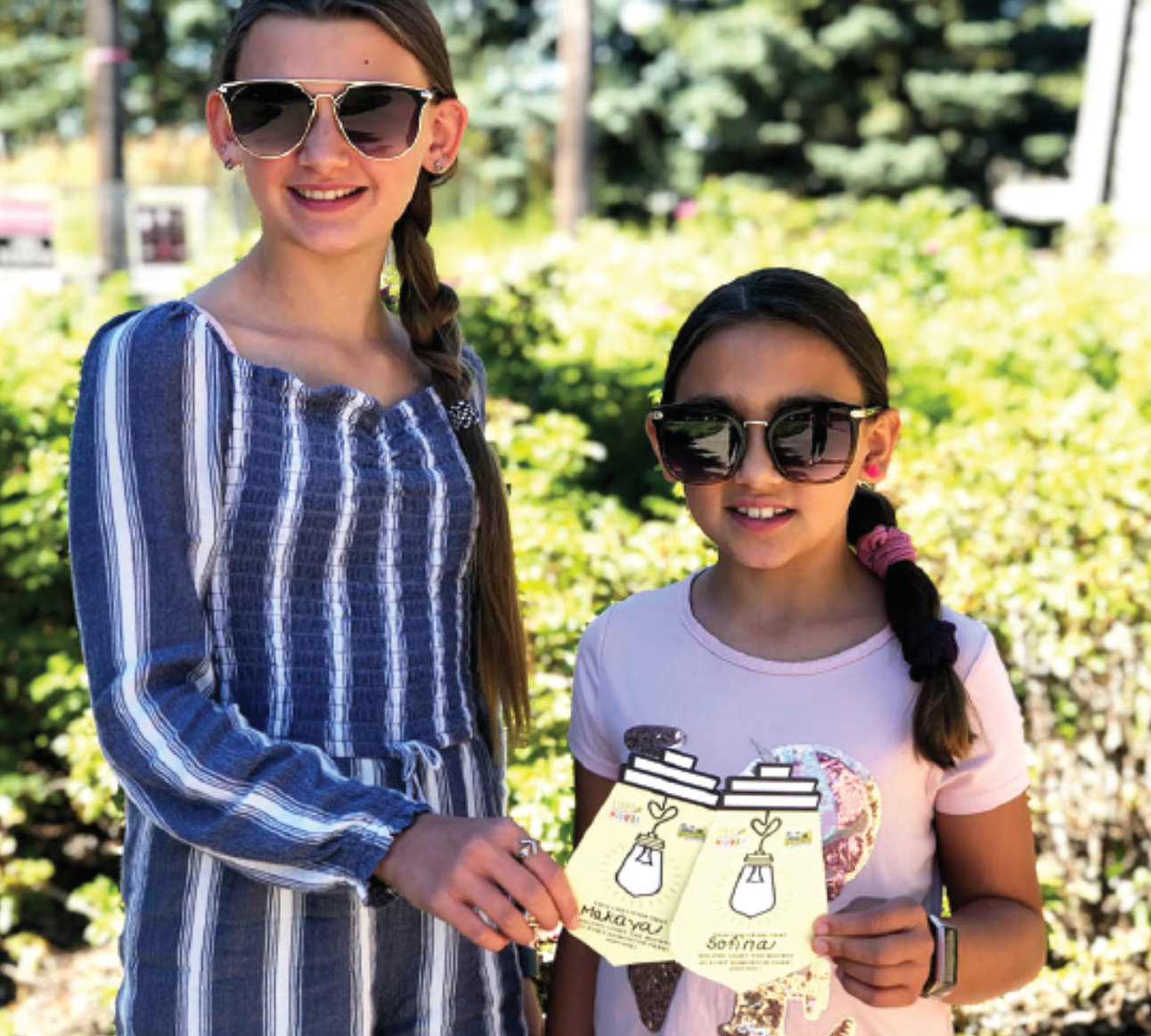 Kids Can Help Light up History at Fort Edmonton Park!
For over 50 years, children, families, and schools have enjoyed 
visits to Fort Edmonton Park, Canada's largest living history museum. Visitors enjoy taking a tour through Edmonton's past, and creating stories and memories to share with future generations.
Fort Edmonton Park reopens in 2021!
Fort Edmonton Park reopens in Spring 2021 with a newly expanded 1920's style midway, a brand-new front entry plaza, and an immersive, educational and cultural celebration – the Indigenous Peoples Experience.
Kids Can Help Create a Bright Future and Be Part of History!
Fort Edmonton Foundation is an Edmonton charity that is currently fundraising for the final dollars needed to complete the expansion of Fort Edmonton Park, including the expansion of the 1920's-style Midway. We're inviting schools and students to join in our exciting Light the Midway campaign. We will illuminate 20,000 lights at the historical midway including rides and games.
Kids can light a bulb for their classroom or school and have the chance to win Fort Edmonton Park admissions.* Sign up your school or classroom today!
---

How the Light a Bulb School Challenge Works
The Light a Bulb School Challenge runs until May 7, 2021. Sign up your school or classroom and encourage students to work together to help Fort Edmonton Foundation light a bulb, or a few, at Fort Edmonton Park's expanded historical midway.
Choose a time for your classroom to collect a toonie from each student*. Add them all together and for every $50 collected, you will light up a bulb at Fort Edmonton Park's expanded midway.
For every bulb lit, your classroom will be entered Fort Edmonton Park admissions** for up to 30 students. We will draw for three classes to win.
Note: Deadline to have money turned in May 7.
* Online students can use this link to donate online. Note, minimum $3.
**2021 General admission for child (aged 2-17)
Your class will receive a commemorative Light the Midway poster with space to write all student's names for display in your classroom or school, and your school will be listed as Light the Midway supporters on our website.
Have Fun!
There are so many creative ways to have fun with the Light a Bulb challenge. Create a challenge within your class or school to see how many bulbs you can light up!
For every bulb lit, you will receive an entry for the Fort Edmonton Park passes. Click to enter your classroom(s) now.
Resources for Educators

Light a Bulb – Kids Brighten the Future!
Why should my school get involved with the
Light a Bulb School Challenge?
The Light a Bulb School Challenge is a fun way to get students involved in a local community project. The program teaches youth
about small, collective efforts toward a positive outcome. It teaches the importance of charity and giving back to something meaningful in their community. It is a great education opportunity for children to learn about Edmonton's history and look forward to a fun place to visit when Fort Edmonton Park reopens in late spring.
Sign Up Your School or Class
Sign up today and you will receive everything you need for the Light a Bulb school fundraiser.
Frequently Asked Questions
How do we apply this program to classrooms that are online learning?
Parents of elementary students that are learning online can easily make their donation online through Canada Helps. Note: minimum donation of $3.
How does our school get the donations collected to the Fort Edmonton Foundation?
You can write a cheque and mail to:
The Fort Edmonton Foundation
PO Box 67112 Meadowlark RPO
Edmonton, Alberta
T5R 5Y3
Send an e-transfer to: admin@fortedmontonfoundation.org
One of our volunteers would be happy to pick up the cash.
Please phone 780-496-6977 or email us to set up a time.
How does the contest work for winning the
Fort Edmonton Park Passes?
When your class has collected $50, please click here to fill out your online entry form. You will have the choice to enter more than one class for your school.
Or you can email your entry(s) to Fort Edmonton Foundation
with the following details
Name of School
Phone #
Name of Teacher(s)
Teacher(s) email addresses
Grade and Room #(s)
When will the draw for Fort Edmonton Park
passes take place?
The draw for Fort Edmonton Park passes will happen on May 25, 2021.