Meet Asher Fehr, Official Train Ambassador for the All Aboard Train Campaign
On June 1, 2023, the Fort Edmonton Foundation launched the new All Aboard Capital Campaign. As a Foundation and a Board, we are thrilled to continue our mandate to support capital projects and initiatives within Fort Edmonton Park, continuing the work of our founding members by restoring, relocating or rebuilding historical buildings that are a tribute to our city's history. Our new capital campaign focuses on the revitalization of the train station, the capital reinvestment of the Locomotive 107 and the addition of a dining car at Fort Edmonton Park.
Everybody loves our Train – no matter what their age and our dedicated and passionate Train Engineers love to share the Locomotive 107 history and working knowledge of our train. Knowing how special our train is to the community we needed a local ambassador to help share their knowledge and passion for our Locomotive 107.
About Asher, our Train Ambassador
"Asher Fehr has been coming to the park since he was a baby and has become one of Fort Edmonton Park's biggest fans. His favourite thing at the park is the Locomotive 107. Asher has extensive knowledge about Locomotive 107 and with our campaign being focused on everything trains, Asher was the obvious choice as our official train ambassador." says Lori Farquharson Persaud, Executive Director of the Fort Edmonton Foundation.
On June 1, 2023, we were thrilled to announce Asher Fehr as our Locomotive 107 Ambassador. We were inspired by Ashers love for our train and how he shares his knowledge through school projects and with his family through their visits to Fort Edmonton Park. We were proud to present Asher with his own business cards from the Fort Edmonton Foundation and a gift from the Fort Edmonton Park presented by Fort Edmonton Management Company President and CEO, Darren Dalgleish.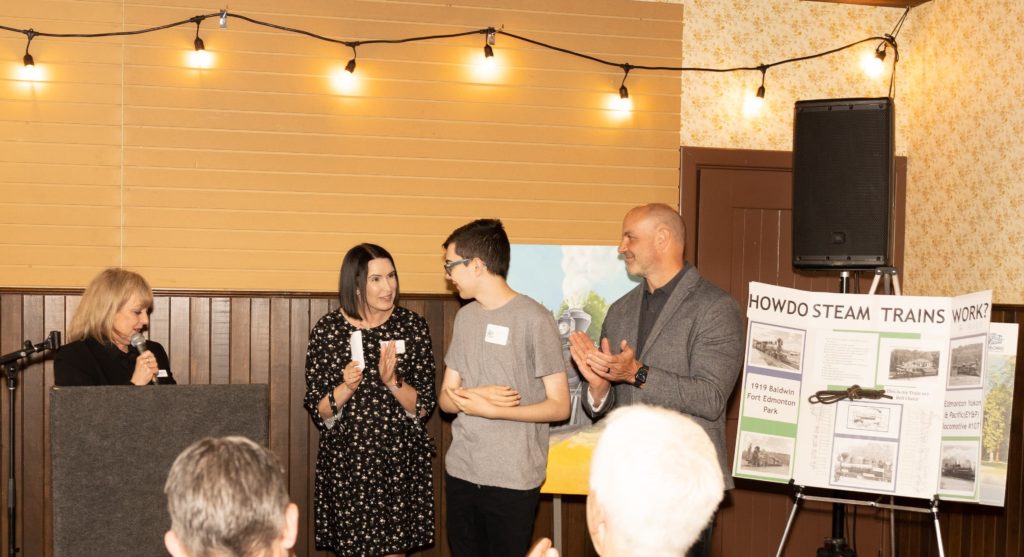 Angie Fehr, Asher's mom, would like to help you get to know and understand more about her son and his passions! Asher has been coming to the park since he was a baby and has become one of Fort Edmonton Park's biggest fans!
A note about Asher Fehr from his mom, Angie Fehr
Asher is a 15 year old boy from Sherwood Park and a student at Strathcona Christian Academy. Asher was diagnosed with Autism at two years of age, and has had a love for trains his entire life. Fort Edmonton Park has always been Asher's favourite place to be and he chronicles his passion for the steam train by taking endless videos of the Baldwin 107.
Fort Edmonton Park has a very special place in our hearts as a family because being here is something we can share and experience with him. The train brings so much joy to Asher, it radiates off of him, so much so that he wants to be here every day. Like every day of the year.
In addition to being a train enthusiast (and now Honourary Train Ambassador) Asher's mom describes him as a really happy person who loves being around people. He has two siblings, and he loves to keep busy. Aside from Locomotive 107, Asher loves the Grinch and Christmas.
"Asher works on two seasons; Christmas and Fort Edmonton Park. It is a long five months between those two events!" – Angie Fehr.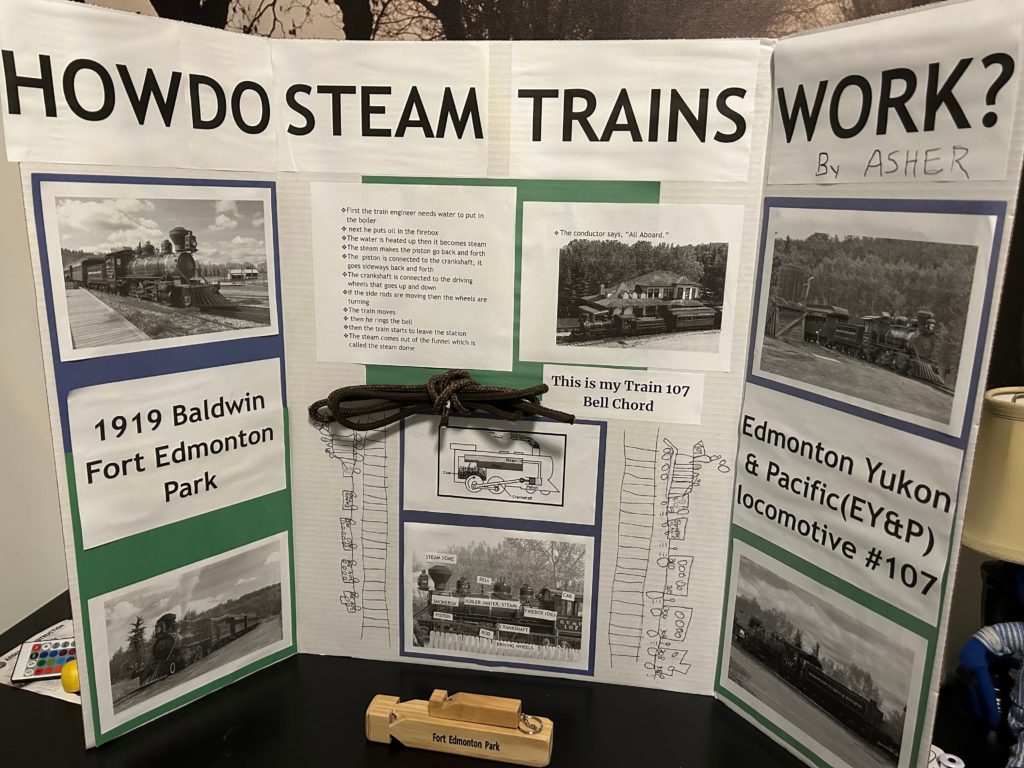 Fort Edmonton Park has become a safe place for their family as it is something the whole family can share and experience with Asher share and experience with him." As a parent of a child with autism, she appreciates that Fort Edmonton Park has become a place where Asher is included and made to feel special, as she worried that they would be unable to find that space.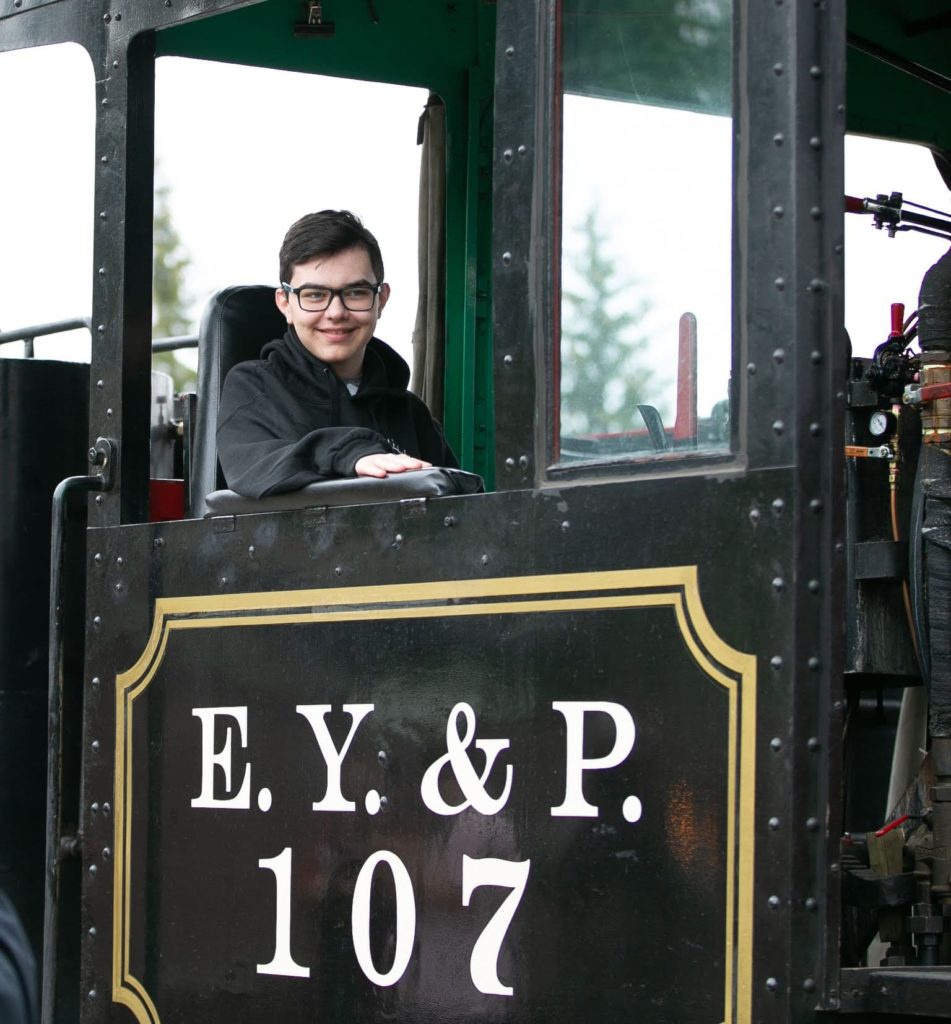 Asher said, "My favourite is the steam train! I love having fun in the best place in the world, Fort Edmonton Park. It is nice to share my love of trains with my friends at Fort Edmonton Park."
Thank you Asher for being an incredible supporter of our Locomotive 107 and we look forward to seeing both the Locomotive 107 and Fort Edmonton Park through your eyes through your videos and your own personal blog in the future!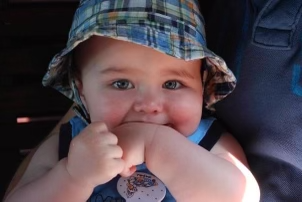 View All