About the Historian Laureate Program
Did you know that the Fort Edmonton Foundation has a Historian Laureate?
The role of the Historian Laureate was created to give a voice and a living link to the history of our community and the Fort Edmonton Foundation. Our Historian Laureate promotes local history and the historical value of both Fort Edmonton Park and Fort Edmonton Foundation.
Meet Tim Marriott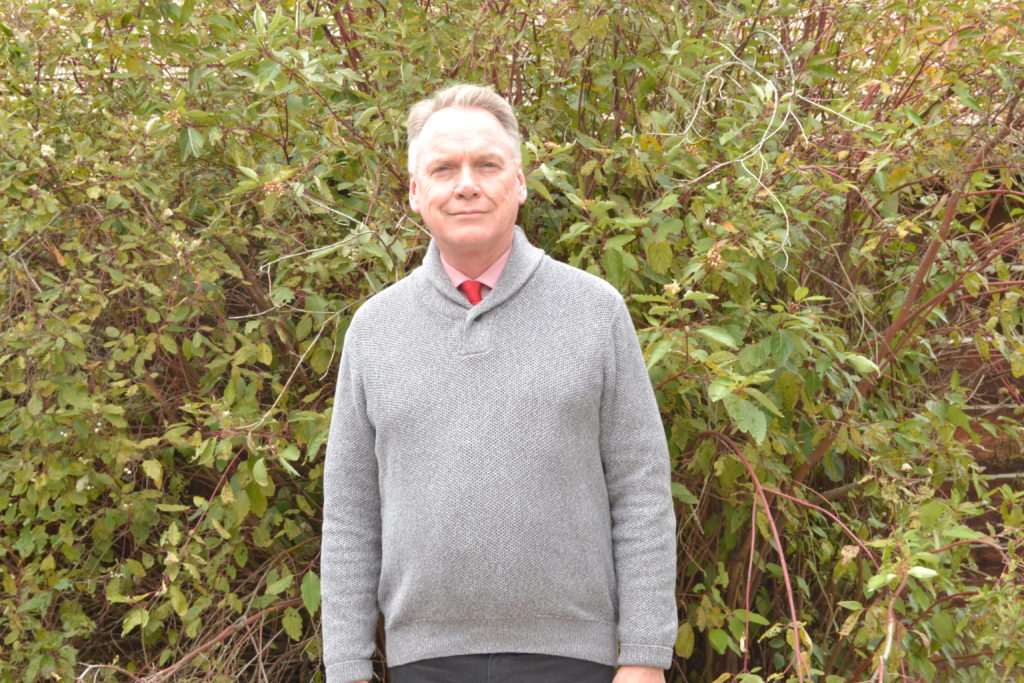 Tim Marriott has a degree in western Canadian history from the University of Alberta, with minors in Canadian politics and in philosophy.
For many years, he was the co-ordinator of interpretive programming at Fort Edmonton Park, being variously responsible for daily programming, school programmes, adult programmes, and special events. This included the development of programmes from concept to piloting to being included in Fort Edmonton Park's ongoing programme repertoire. As well, he was responsible for staff training and development.
He integrated music and drama into the Fort's daily programme, including commissioning original plays, interpretive vignettes, and designing special events. In 2007, he worked with colleagues and Indigenous partners on the "Sacred Self" series of art workshops.
With the restructuring of City of Edmonton Attractions, he performed similar roles at the Valley Zoo, Muttart Conservatory and John Janzen Nature Centre.
He currently holds the position of Manager, Diplomatic Visits, Alberta Protocol, the Government of Alberta, which works with foreign ambassadors visiting Alberta, since 2007.
Tim Marriott was a member of the Board of the Alberta Museums Association from 1996 to 2000, and again in 2005 to 2010, serving as president in 2008-2009.
He is a past president of the Edmonton and District Historical Society, past Chair of the Edmonton Historical Board and was a member of the founding board of the Edmonton Heritage Council. He is past chair of the Edmonton and District Heritage Fair, which programme he was co-founder of in Edmonton (1996). At present, he is President of the Historical Society of Alberta (from 2019). He has been a member of the Fort Edmonton Foundation Board since 2018.
A lifetime participant in theatre as an actor and backstage, he has twice been President of Walterdale Theatre Associates and was a board member of the Edmonton International Street Performers Festival. Tim has performed in, directed, or worked backstage on more than fifty productions.
His contributions to the various communities in which he has been involved have been recognized by the Alberta Museums Association Award of Merit, the Walterdale Theatre Jack Wilson Award (Lifetime Contribution) and the Edmonton Historical Board Historical Recognition Award.
View All