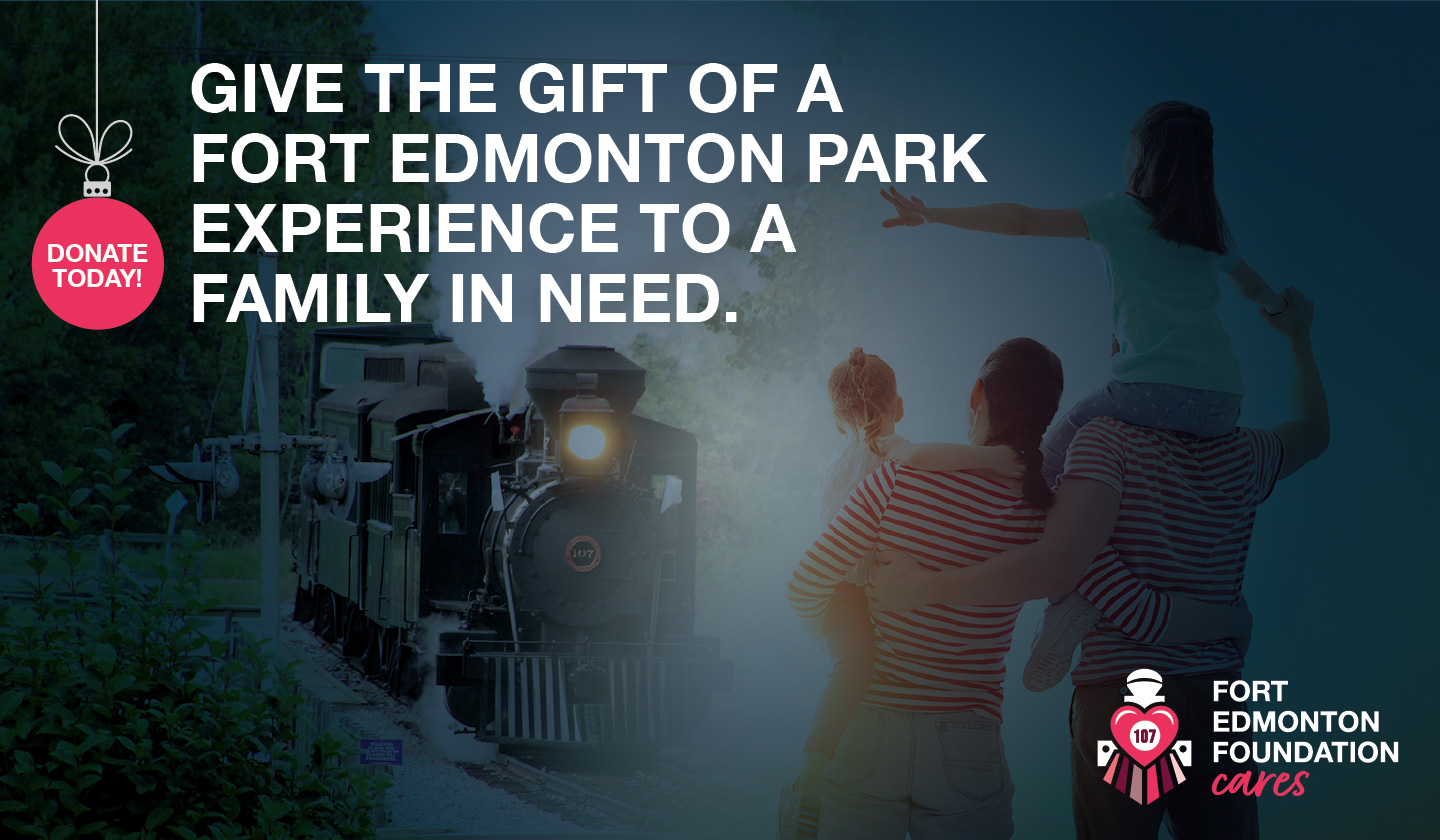 Donate to Fort Edmonton Foundation CARES and send a family of four to Fort Edmonton Park in 2022.
This holiday season, you can give the gift of a visit to Fort Edmonton Park to a family facing social or economic barriers. For some families, a visit to Fort Edmonton Park is challenging due to limited finances or mobility. For your donation of $200, a family of four will receive a complete Park experience, sharing in the magic of traveling back in time to learn about our region's diverse history.
Families and children will be able to take a ride on the steam train or streetcar, visit the Indigenous Peoples Experience, enjoy the 1920s Johnny J. Jones Midway, explore the old Fort, and browse along the vintage Edmonton streets of 1885, 1905, and 1920.
You will receive a charitable tax receipt for your donation, and know that you're making a difference for a local family by giving them a memorable experience to look forward to in 2022.
Thank you for supporting the Fort Edmonton Foundation CARES Initiative (Creating Accessible Responsive Education for Sharing.)
View All