History of Tom Thumb Mini Golf
For a number of years now, the Tom Thumb Miniature Golf Course has unfortunately been closed at Fort Edmonton Park, due to its wear & tear from the amount of love it has received over the years. We are so pleased to announce, through community donations to the Fort Edmonton Foundation, Tom Thumb is now open!
You may be wondering, why is there mini golf on 1920 Street? How did it get the name Tom Thumb Mini Golf?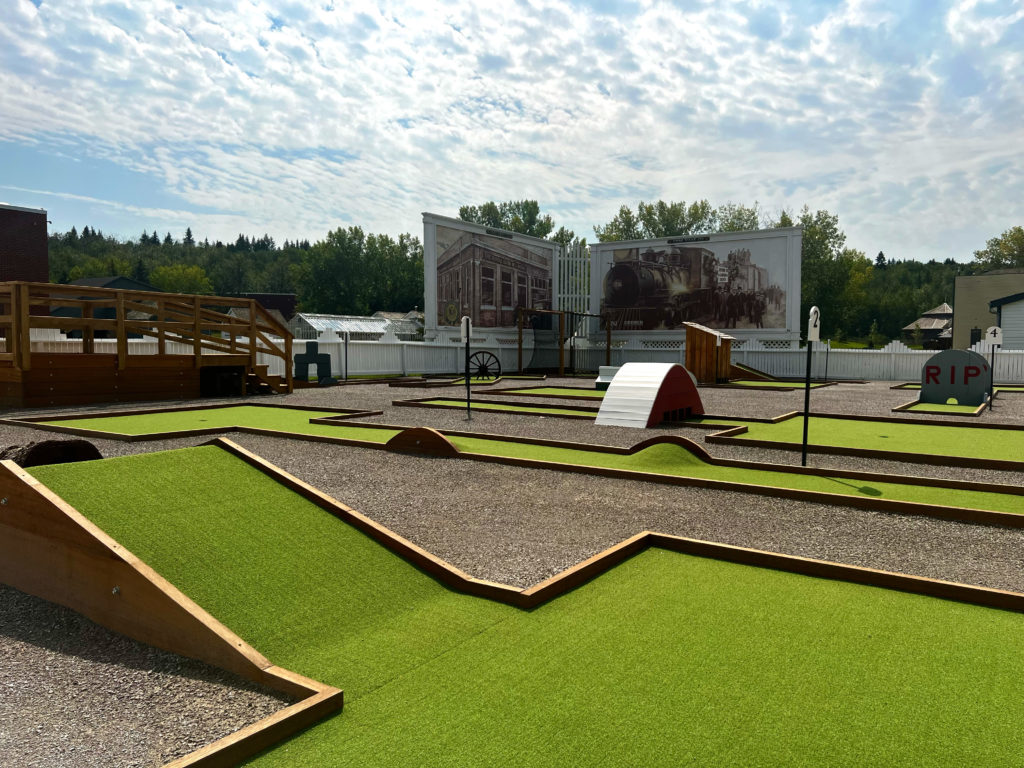 C.B. Webb opened the first Tom Thumb Miniature Golf Course in Edmonton at 8615 109 Street on August 7, 1930. After Webb established that first course, mini golf courses began expanding rapidly throughout the city. Within two months, there were five different courses in the city. Back then, Edmonton only had a population of 77,557 people!
When Tom Thumb opened in the 1930's the cost to play a game was 25¢ – it's accessibility was part of the reason mini golf was so popular. During the Great Depression, a full round of golf was too expensive for most people, but, 25¢ was something people could afford to spend on the sport. As well, with the economic downturn there were many vacant lots available to install mini golf courses.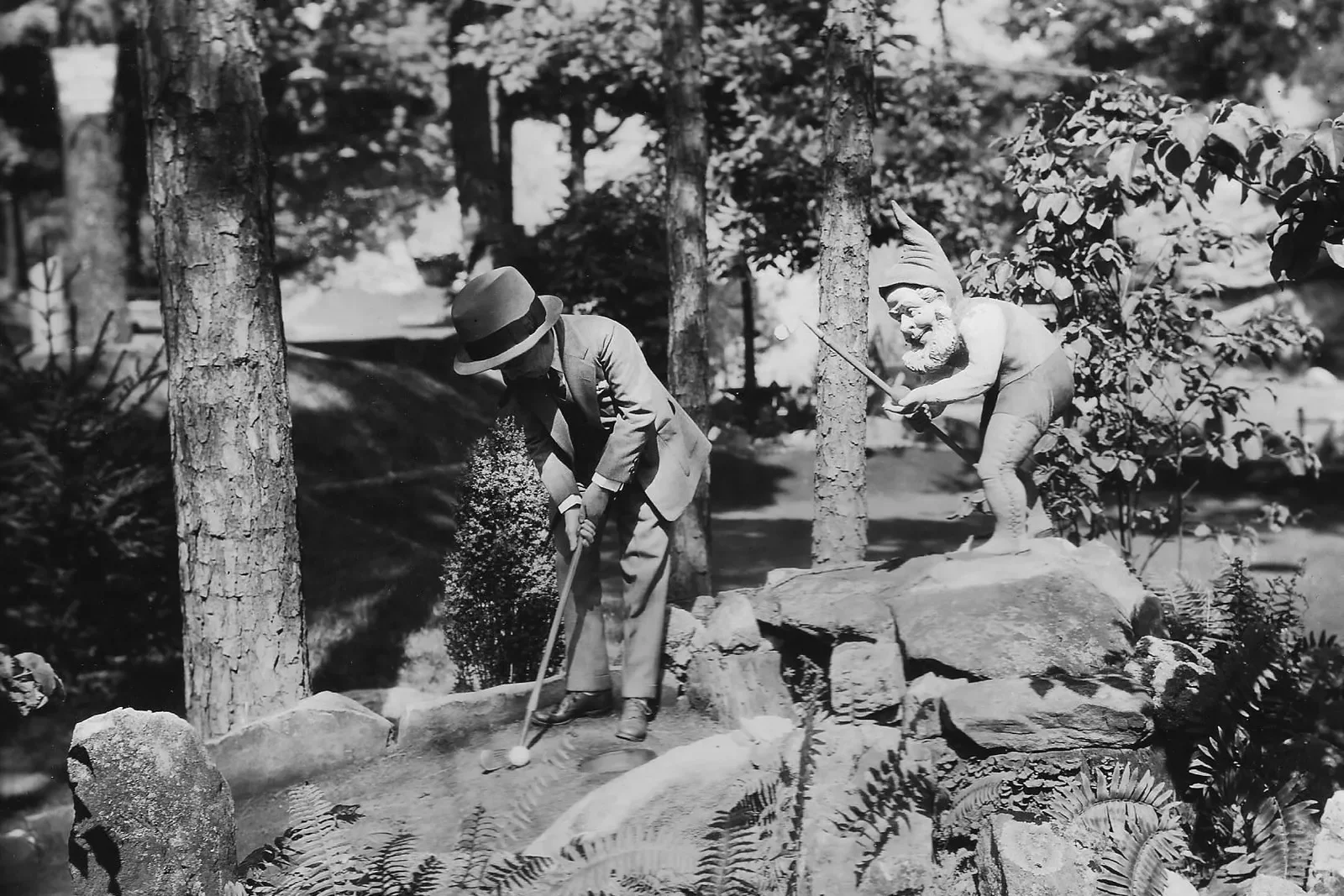 Surprisingly, mini golf has not always been the fun roadside attraction it is today. The original mini golf game started out as a way for professional golfers to work on their putting skills. It exploded in popularity in the 1920s, with more people looking to hone their skills on the green.
In 1926, Garnet and Freida Carter transformed the game to include obstacles and whimsical elements and named it Tom Thumb to keep with the fairytale theme of their inn, Fairyland. They then expanded their business, having courses throughout America, and making millions off of the game.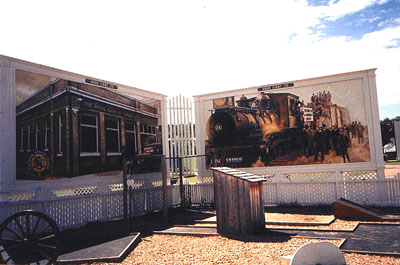 The Tom Thumb Mini Golf Course first opened at Fort Edmonton Park in 1996, thanks to the support of generous donors, specifically Edmonton Northlands. Many people have enjoyed the course since then, and many say it is one of their favourite parts of the Fort Edmonton experience. With all the use it had received over the years, as well as a three-year construction break, it fell into a state of disrepair. So the Fort Edmonton Foundation started a new project to get it back to its original state. This project included removing all the old broken elements and replacing them with new ones, including new turf, paint, and woodwork, which has left us with the new beautiful and fun Tom Thumb Mini Golf course we have today. Be sure to visit Fort Edmonton Park this summer to give it a try!
Tom Thumb revitalization was made possible through community donations to the Fort Edmonton Foundation. THANK YOU for your continued support of the Foundation and the growth and development of projects and community initiatives at Fort Edmonton Park.
View All