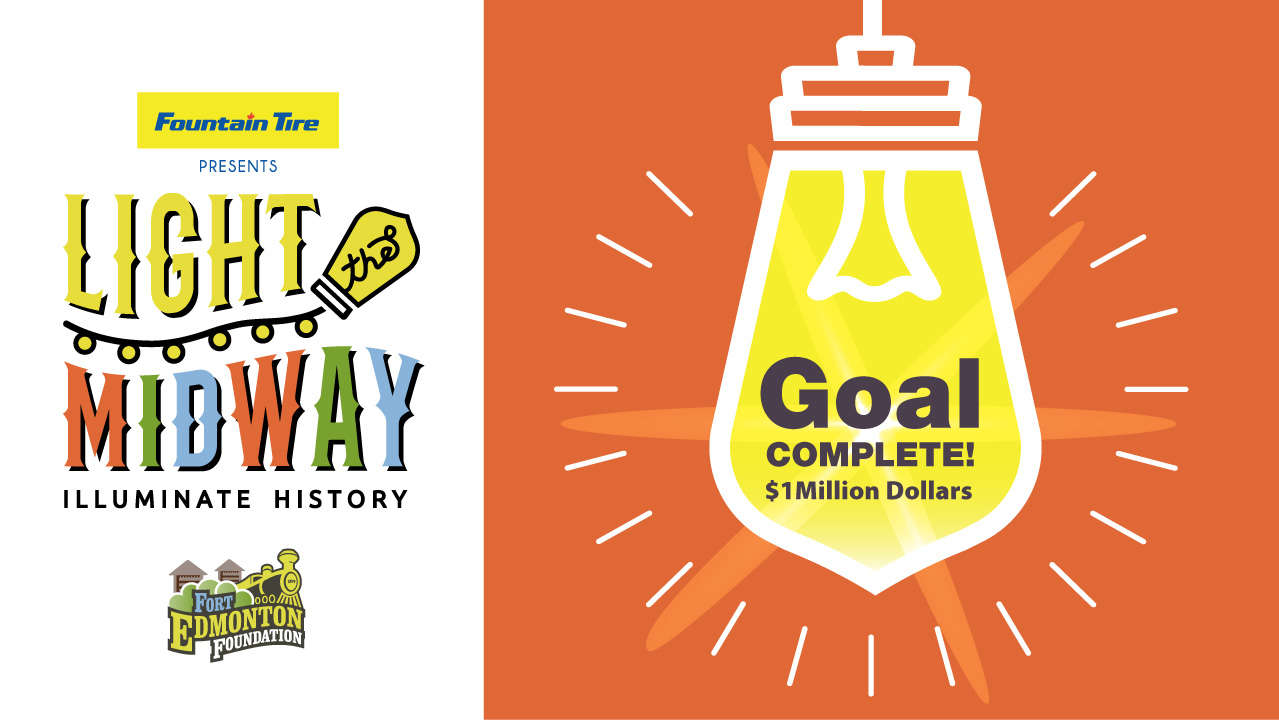 The Fort Edmonton Foundation's Light the Midway campaign reached and exceeded its $1 Million dollar goal! Thank you to everyone who bought a symbolic bulb for the Light the Midway campaign and our sponsor, Fountain Tire. Through the power of our incredible community, we raised $1,000,891.
We also extend a big thanks to our supporters who created fundraising pages and engaged with their friends, family and colleagues to donate to the Fort Edmonton Foundation.
We are grateful to Fountain Tire for their sponsorship of the Light the Midway campaign.
To learn more about Fort Edmonton Park's reopening on July 1, visit their website.
View All